After hours: Mike's Tex-Mex Restaurant, Yokosuka, Japan
by
David J. Carter
September 13, 2009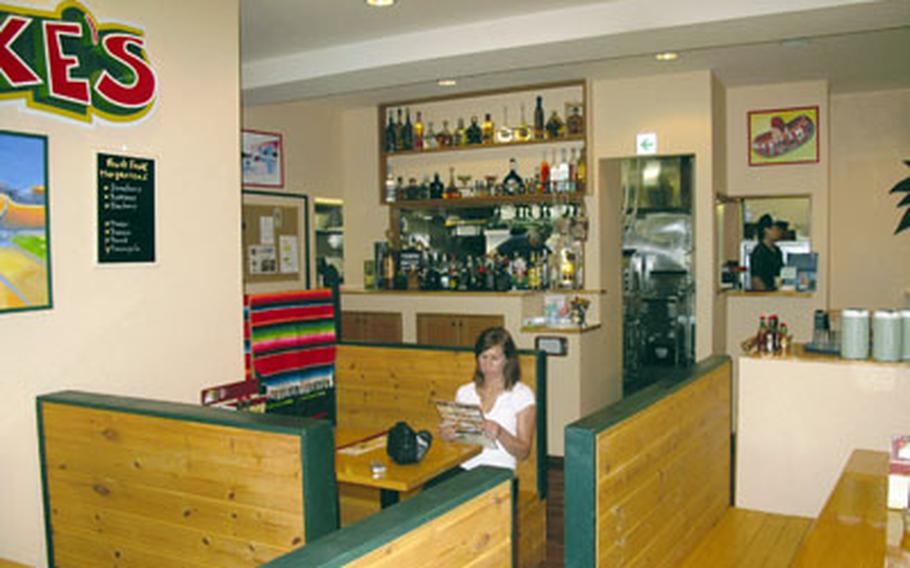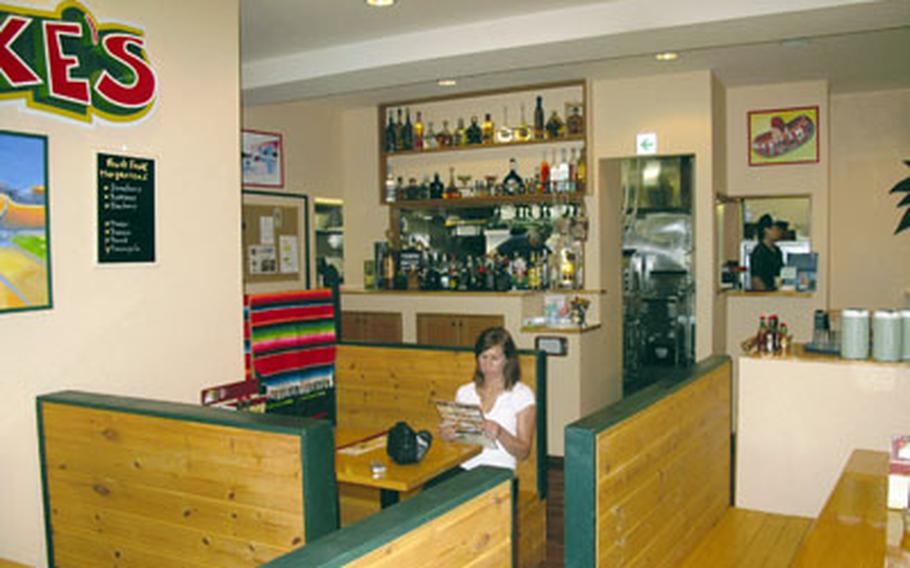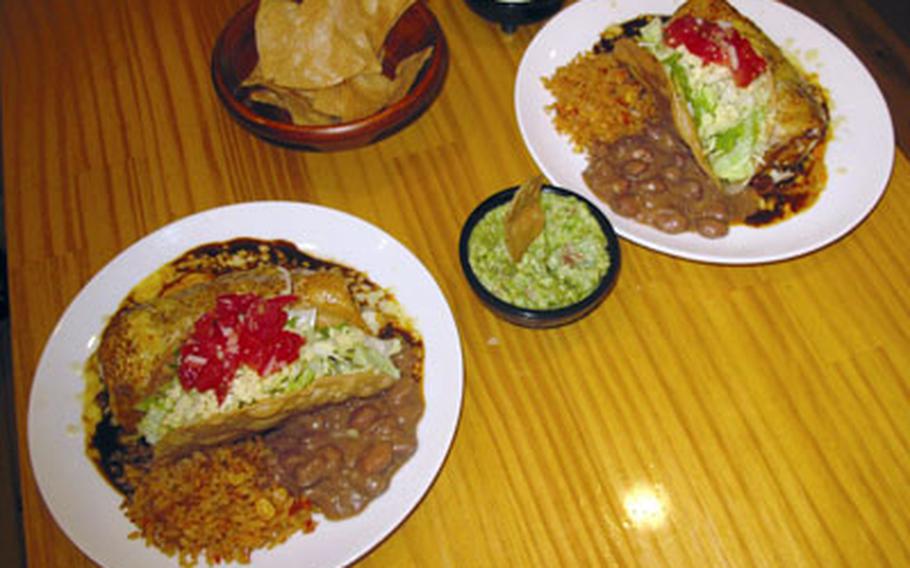 Seldom do I get to taste the authentic flavors of foreign lands other than the one I'm living in at the time — at least I didn't until recently.
Yokosuka residents don't have to travel thousands of miles to get authentic Tex-Mex food. In fact, they don't even have to go more than a few hundred feet beyond the confines of the base. Mike's Tex-Mex Restaurant in Yokosuka offers the most genuine Tex-Mex food experience I've encountered in quite some time.
The quaint little setting, across from the naval base's main gate, makes it convenient to try out any night of the week, except Thursdays when they're closed.
I had a chance to check the place out on a Friday night, and didn't have any problems getting seated right away. The restaurant seats a few dozen people at best, but the atmosphere puts off the vibe of a comfortable, border-style cantina. Also, the USS George Washington wasn't in port, so future seating arrangements at Mike's could prove to be a little more challenging.
Appetizers include nachos, taquitos, salsa and guacamole dips varying in price from 500 to 800 yen. We started off the dinner with some fresh salsa and guacamole dips, all served with a plentiful supply of freshly cooked tortilla chips. They didn't disappoint, and the freshness was evident from the first bite.
The main dishes include enchilada, burrito and taco combos. There are a few more complex dishes, but sticking with the basics more than satisfied me.
For the main course, I ordered the burrito and enchilada combo, which provided plenty of food and didn't disappoint on the flavor scale. The accompanying refried beans, salsa and rice filled the plate from edge to edge. Most dishes on the menu cost 1000 to 1,500 yen.
And of course I can't forget the margaritas — frozen or on the rocks, they sealed the deal on completing the stomach fiesta I was going for. Mike's offers a variety of fresh-fruit concoctions, and their "Cadillac" of margaritas will only run you around 1,000 yen.
Ice cream and cinnamon tortilla deserts are available, but by the time I had reached that crossroads, I didn't have the room left for it.
Granted, I wasn't sitting on a beach, drinking a pina colada out of a coconut while listening to a live mariachi band, but at Mike's, I was as close to the border as I'd been in a long time.
Mike's Tex-Mex Restaurant
Location: 2-5-2 Honcho Yokosuka, Mimatsu Bldg. 2F
Hours: Open daily at 4:30 p.m. with the last order at 10 p.m.; closed Thursdays
Prices: Appetizers 500 to 800 yen; entrees 1,000-1,500 yen; beer 630 yen; mixed drinks 750 yen; margaritas 800-1,000 yen
Specialties: Authentic Tex-Mex cuisine, fresh-fruit margaritas
English menu: Yes
Dress: Casual
Clientele: Mostly American servicemembers
Directions: Walk out the main gate at Yokosuka Naval Base and across the street. Turn right, and Mike's is located on the second floor about halfway down the block.
Phone: 046-826-1362
Web site: None
---
---
---
---