After Hours: Lone Star BBQ Smokehouse in Naples: Finger-licking in the land of knife and fork
---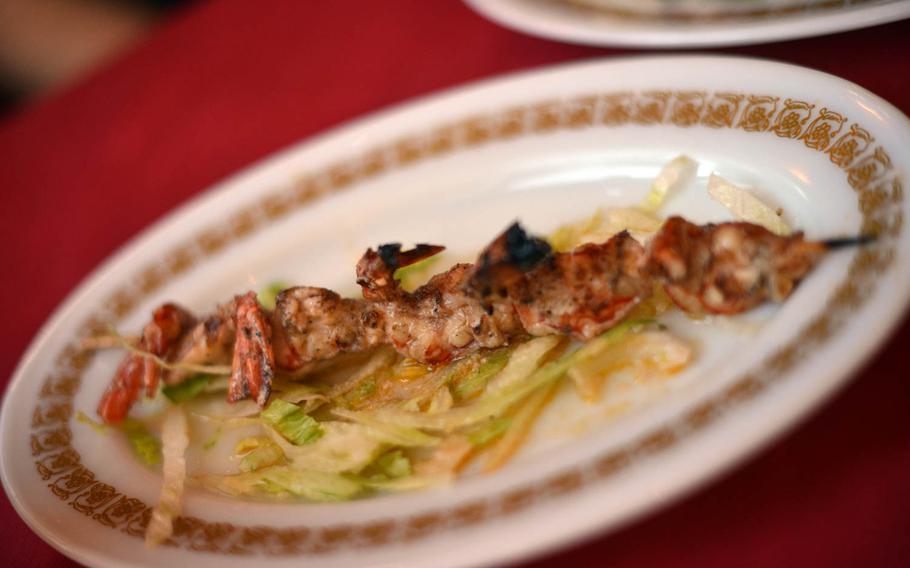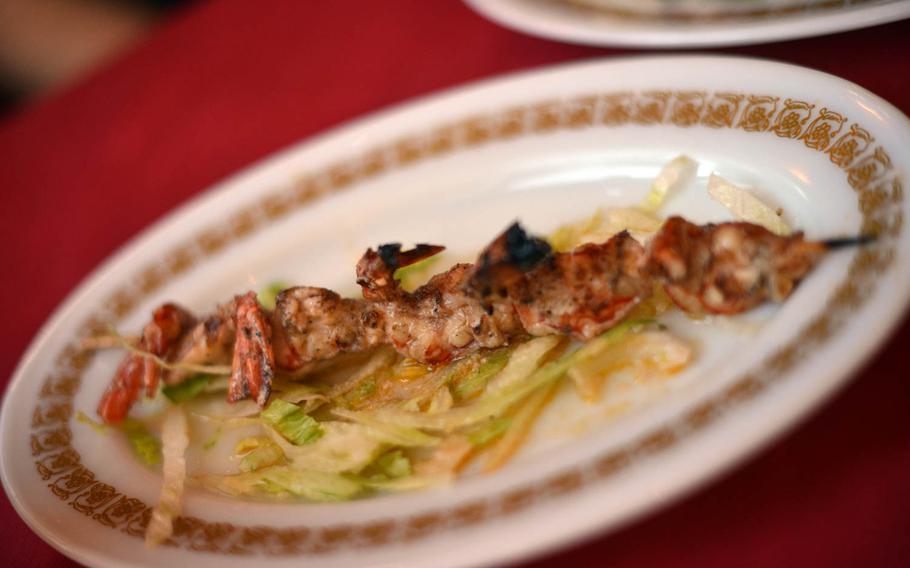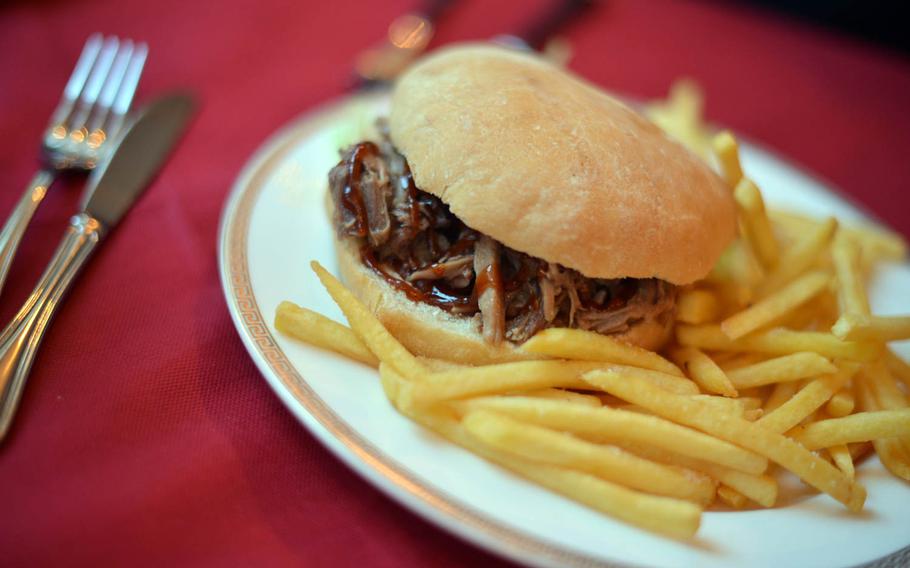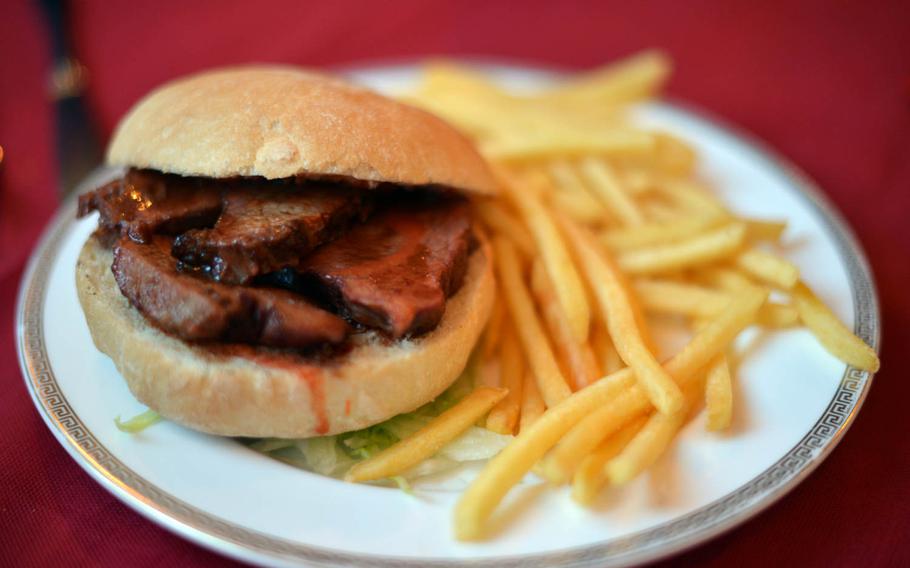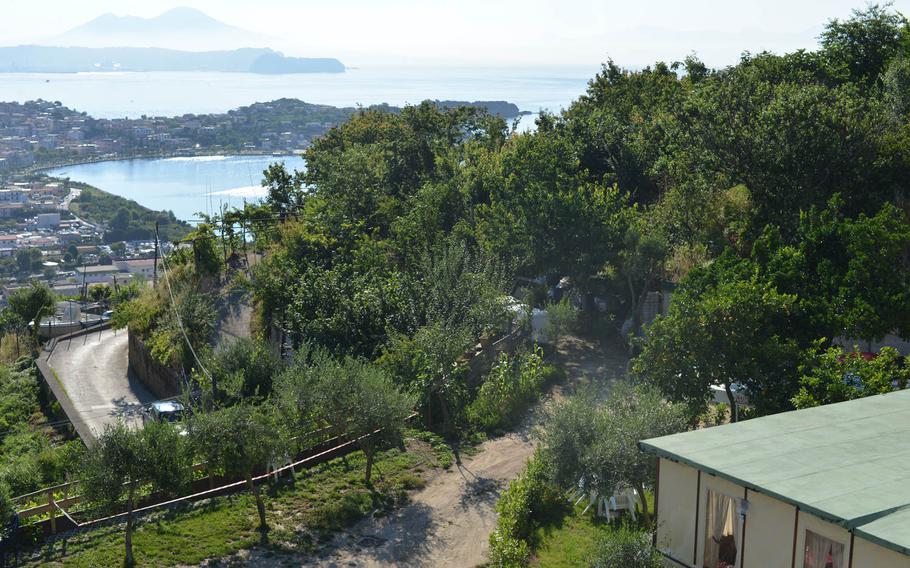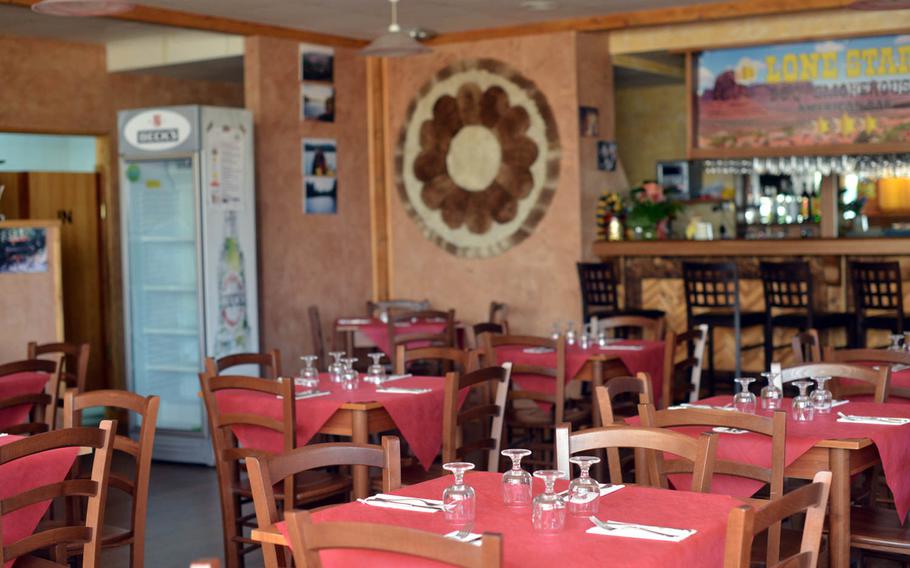 Europeans often turn to cutlery for dishes Americans would tuck into with eager hands.
Paris is in the middle of a burger craze, but diners there still expect a knife and fork with their meal. Belgium's famed fries come with a small skewer to keep hands grease-free. And in Naples, the locals deploy their cutlery with surgical precision when shelling shrimp on their plate.
So we weren't surprised when the waitress at Lone Star BBQ Smokehouse restaurant in nearby Monte di Procida set down forks and knives before bringing out our two barbecue sandwich platters. It didn't mean we'd use them.
Lone Star brings a satisfying taste of the States to a region otherwise dominated by pasta, pizza and seafood. Opened three months ago on a terrace overlooking the bay, it is fast gaining word-of-mouth in the American community and among Neapolitans.
Monte di Procida is known for having American-friendly restaurants, a function of the number of U.S. Navy and NATO personnel renting there and the number of local families with restaurants who also own restaurants or businesses in the States.
Lone Star looks like a quick study of the typical American restaurant chain. Booths line the walls, Stetsons hang from hooks and Tejano music plays low from the speakers. The wait staff is attentive and friendly. The owner circulates to talk with diners.
The menu follows suit, offering beef brisket, pulled pork and spareribs. Wings and stuffed potatoes share space on the menu with typical Italian starters like mussels and Arancini, fried rice balls. Beer comes in half-liter size, bigger than typically found in Naples.
On a recent visit, my wife and I started with the skewered shrimp and barbecue wings (each 5 euros). The former was good but the taste difficult to peg. The latter were done well, with tender meat and a sweet sauce. Our sandwiches met our expectations, with slow cooked pulled pork (5.50 euros) and beef brisket (6 euros) on ciabatta, a bread that improves on many of the plainer rolls served back home. The hot sauce on my beef brisket wasn't, but the barbecue sauce on my wife's pulled pork sandwich was sweet and smoky. Shoestring fries came with each platter.
All in all, Lone Star is a good reproduction of a barbecue joint you might know from back home. Close your eyes and block out the Italian conversation nearby and you might picture yourself there again. And if you end up licking your fingers, it might be one of the few places around here where you won't get a dirty look.
beardsley.steven@stripes.comTwitter: @sjbeardsley
LONE STAR BBQ SMOKEHOUSEAddress: Via Panormica, 144, Monte di Procida (NA) 80070
Hours: Open daily except Monday, 7 p.m. to late — in Italy, are closing hours ever official? Open for lunch on Sunday beginning at 12:30 p.m.
Dress: Casual
Prices: Most starters (antipasti) are between 3 and 5 euros; Entrees (portata principale) are between 5 and 8 euros, although there's a large steak for 13 euros; sandwiches (panini) run between 5 and 6.50 euros. Accepts cash only.
More information: The staff speaks English. Menus are in Italian but easily translatable. Orders to go available beginning at 7 p.m. and on Sundays beginning at 12:30 p.m. Telephone: (+39) 366-726-0606; email: anthonypscotto@yahoo.com
---
---
---
---