After Hours: Little Seoul in Cambridge, England
by
David Hodge
March 15, 2012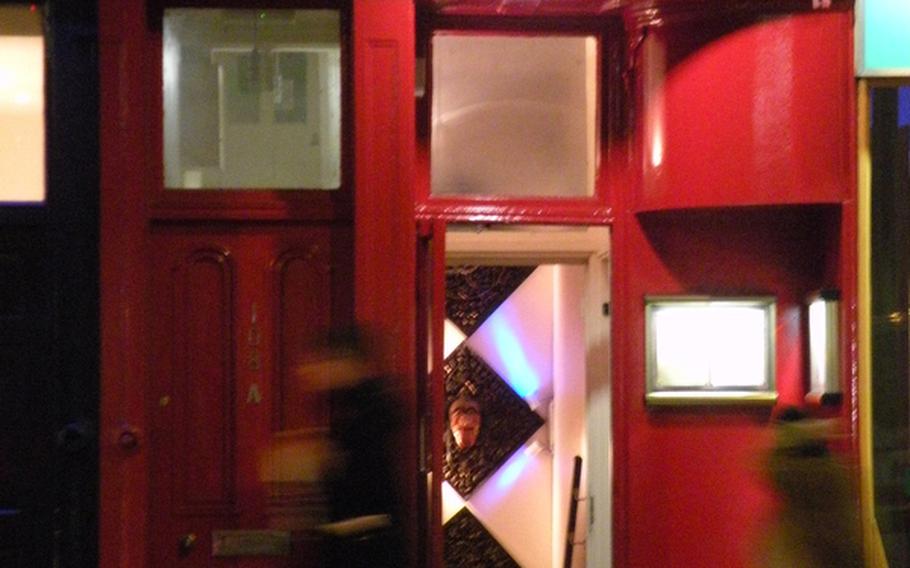 Stepping into an ethnic restaurant can be like crossing the border into a foreign country for a culinary adventure; a warm and inviting foray into the culture and cultivations of a foreign place. The only types of customs you must pass through are the necessary greetings upon entering.
Tucked away between an estate agent and a curry place and beneath the bustle of Cambridge's Regent Street, Little Seoul offers traditional Korean fare with friendly service.
Although the restaurant is subterranean, it's hardly noticeable after you're greeted by the affable host and swept away to a nearby table. The staff is friendly, knowledgeable and abundant.
During the handful of trips I've made to this restaurant, the food has always been very tasty, and the prices are reasonable. With items named bulgogi, kimchi and japchae, the menu is adequately descriptive and leaves little ambiguity as to what you're getting.
On a recent trip, I opted for the spicy pork bulgogi and a side of cabbage kimchi to whisk me away to the Far East. Although I've tried several dishes from the menu, bulgogi is what I tend to order most often. It's spicy with a hint of sweetness from the onions and sauce; and the kimchi is served cold and is a perfect accompaniment to any main course on the menu. I also ordered the pork-filled fried dumplings, which came with a tangy soy sauce for dipping.
Little Seoul has three varieties of kimchi: cabbage, cucumber and white radish. I enjoy them all, but the cabbage is my favorite. It's also the most pungent of the trio; it's spicy and sour, but not overpowering on either front. The kimchi made with cucumber probably would be a good introductory option into the food given its cool and refreshing properties. Priced individually, the kimchi is 2.10 pounds or 5.90 pounds for a mixed selection of all three.
Main courses come in three sections: meat and fish, noodles and rice dishes. One item that stood out was "Johnson Tang." According to the menu, the dish contains mixed sausages, ham, kimchi and noodles served in a spicy soup. Co-owner Jay Lim said the dish was created during the Korean War by U.S. soldiers.
He said it was named after then-Sen. Lyndon B. Johnson, who was visiting Korea. Soldiers created the dish using Korean ingredients and leftovers from nearby U.S. Army bases.
Lim said sometimes Americans from the nearby bases come in and order a drink in the Korean language.
"They come in and order a beer by saying juseyo maekju," Lim explained. "And it makes me smile."
LITTLE SEOULLocation: 108 Regent Street, Cambridge, CB2 1DP
Directions: From RAFs Lakenheath and Mildenhall, take the A11 toward Cambridge. The A11 will join the A14 around Newmarket and the roads will split again after about eight miles. Continue on the A14 to junction 35/A1303. Follow signs toward the city center until you get to East Road/A603/Ring Road. Take the first exit at the roundabout and continue for just more than half a mile. Parking is on the left at the Queen Anne garage across from Parker's Piece park. Leave the parking garage on the same road you entered and walk in the same direction you were previously driving. Take a right at the next intersection and the red facade of Little Seoul will be across the road. It's noticeable as soon as you reach the intersection.
Hours: Lunch is served noon to 3 p.m. Monday-Saturday; dinner from 6-11 p.m. Hours are noon to 10 p.m. Sundays.
Prices: The lunch menu offers six dishes for 6.90 pounds each. Starters range from 5-6.50 pounds and include selections such as Korean-style pancakes and fried dumplings. Main courses begin at 6.90 pounds and culminate with a selection of dishes for two people priced at 15 pounds.
Clientele: Mostly locals; occasionally Americans.
Phone: 01223-308-681
Website:www.littleseoul.co.uk