After Hours: Lissabon in Kaiserslautern, Germany, draws crowds with its seafood
by
Matt Millham
December 26, 2013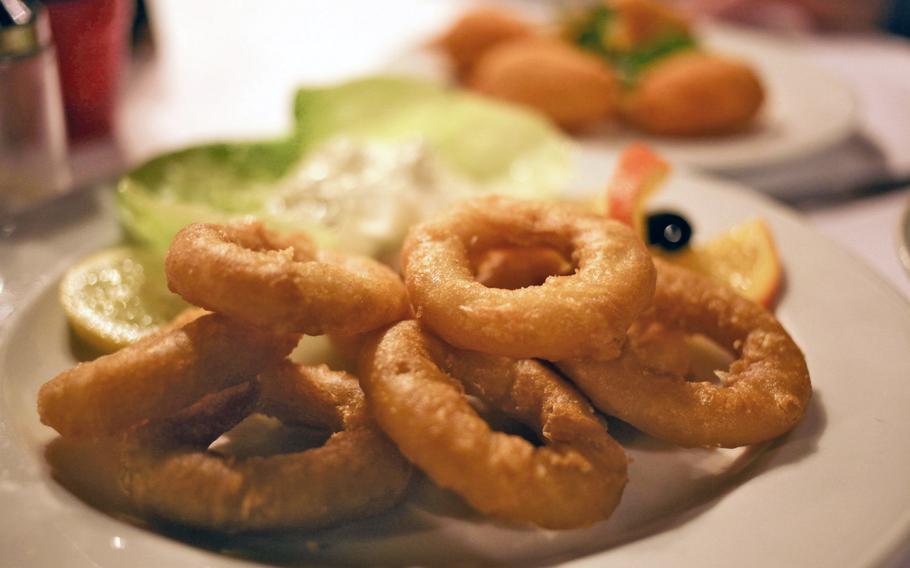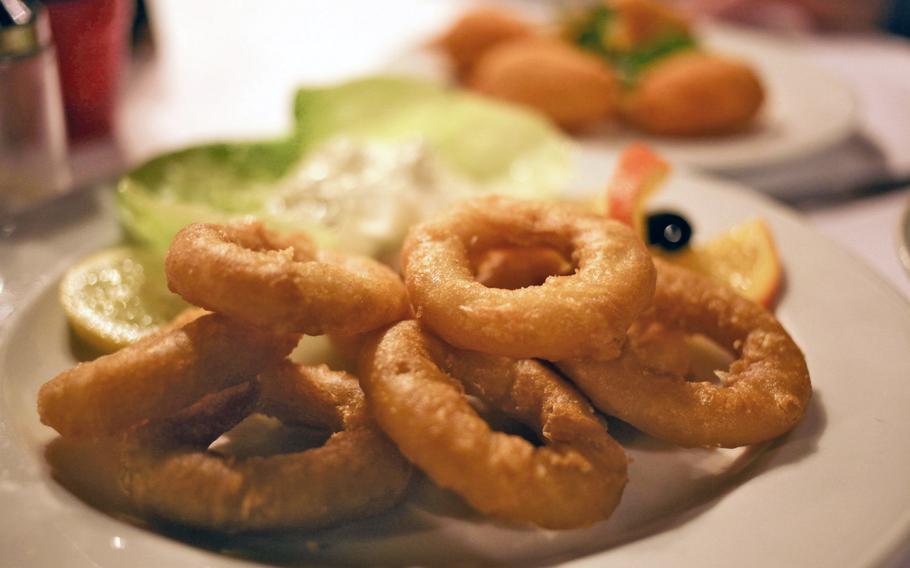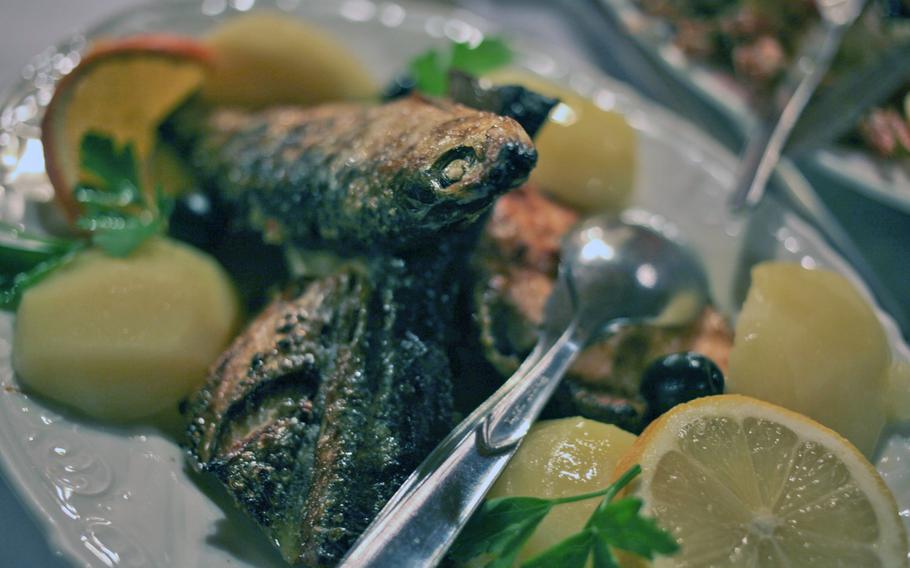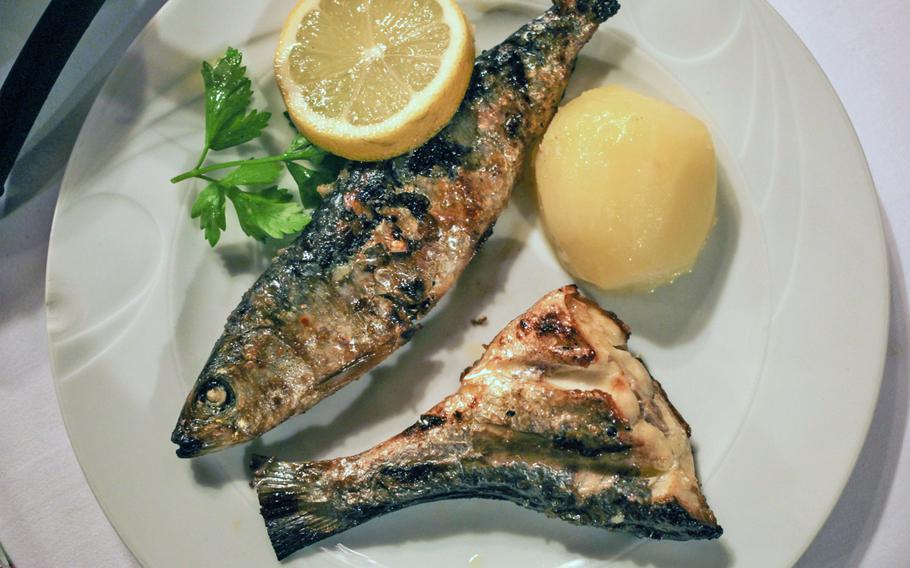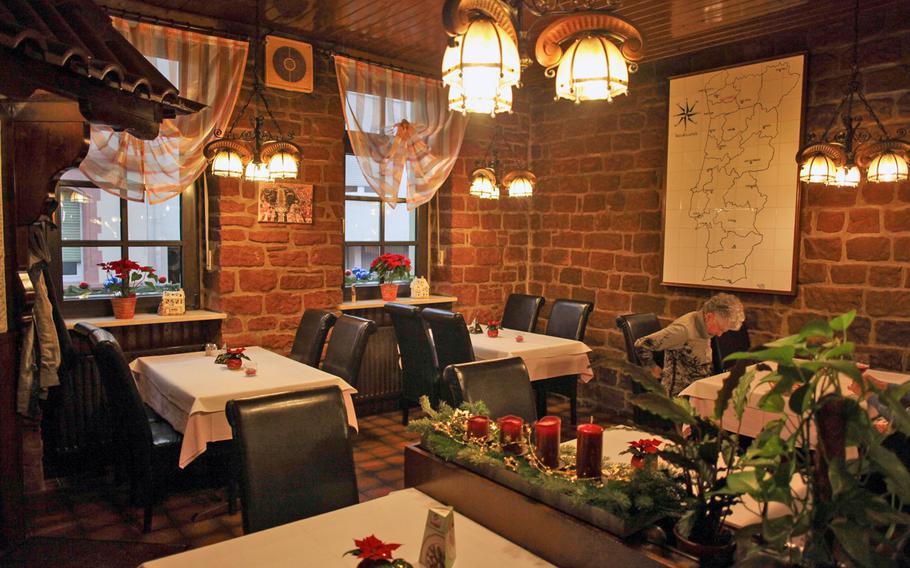 Though I'm kind of an adventurous eater, I don't spend a lot of time wondering what people in other parts of the world eat. If I ever wind up in some foreign land, I reckon I'll figure it out when I get there.
Kaiserslautern, Germany, a city whose biggest selling point is the ease with which it can be escaped, sometimes feels as if it's afflicted with the same lack of imagination. One of the most far-out items on many local menus is saumagen, a regional specialty of pork, potatoes and carrots stuffed into a pig's stomach and boiled, then sliced, fried and served, usually next to some other kind of potato. An outsider might consider it a bold choice, but for locals, it's as timid as a Big Mac is to Americans.
Here, it's easy to get into a food rut, to join the ranks of those queuing for schnitzels and döner kebabs and food court Taco Bell and forget that there's something else out there for dinner.
Fortunately, the city has something to expand our culinary horizons: Lissabon.
The joint, tucked back on a dingy one-way backstreet outside the heart of Kaiserslautern, isn't a place one is likely to just stumble upon. Yet even on a Tuesday, it's hard to get a table here without a reservation.
This is likely the result of Lissabon's carefully prepared seafood, which has a way of turning casual diners into repeat customers. Among the restaurant's specialties is grilled shrimp, a plate of six large, split crustaceans bathed in butter; and paella, which you have to order in advance.
Other offerings might not be for everybody. Some of the animals served come looking not much different in death as they did in life. The big sardine served with my grilled fish platter, for example, still had its head and tail attached. This is one of the features I love, but it tends to freak some people out.
The one shortfall is Lissabon's appetizers. The calamari is the ring type, kind of greasy and lacking in freshness. The crab balls, while tasty, also lack the out-of-the-sea taste of the restaurant's main courses.
But don't let that deter you from eating here. If fish isn't your fancy, you'll be head over heels for the flan.
millham.matthew@stripes.com Twitter: @mattmillham
LissabonLocation: Wormser Strasse 8, Kaiserslautern.
Directions: From the A6 autobahn, take the Kaiserslautern Centrum exit, which leads to Mainzer Strasse. In about three-quarters of a mile, take a left onto Mannheimer Strasse. Wormser Strasse is the second road on the left and is one way.
Hours: 11:30 a.m. to 2:30 p.m. and 5:30 p.m. to midnight Tuesday through Sunday.
Dress: Casual.
Costs: Appetizers average around 4 euros. Main meat dishes average roughly 14 euros. Main fish dishes average about 12 euros. Paella for two, which must be ordered in advance, is 30 euros. Beer runs about 2 euros a glass, wine about 2.50 euros a glass, alcohol-free drinks are about 2 euros.
Information: Menu is in German and Portuguese and the staff speaks English. Phone (+49) (0) 631-69385.