After Hours: Le Saint-Ex in Seoul, South Korea
by
Ashley Rowland
November 3, 2010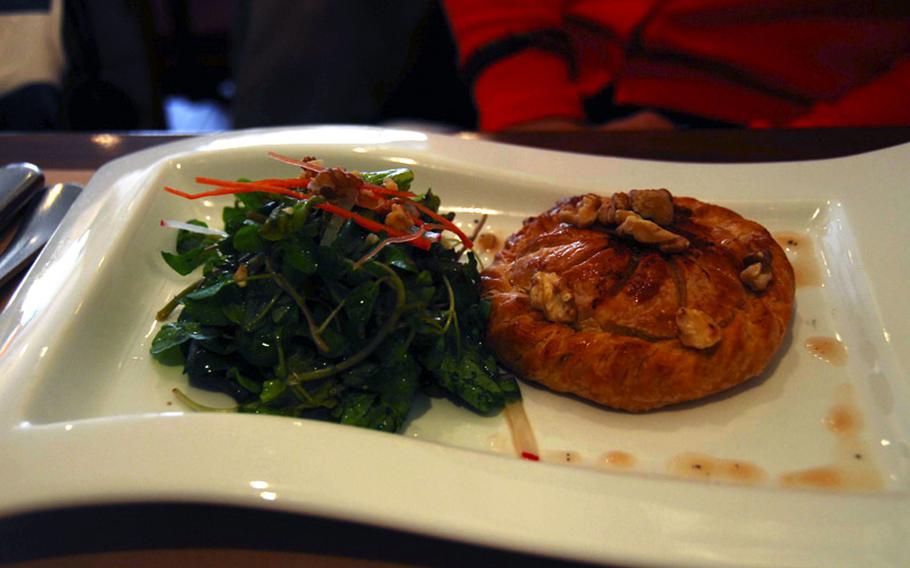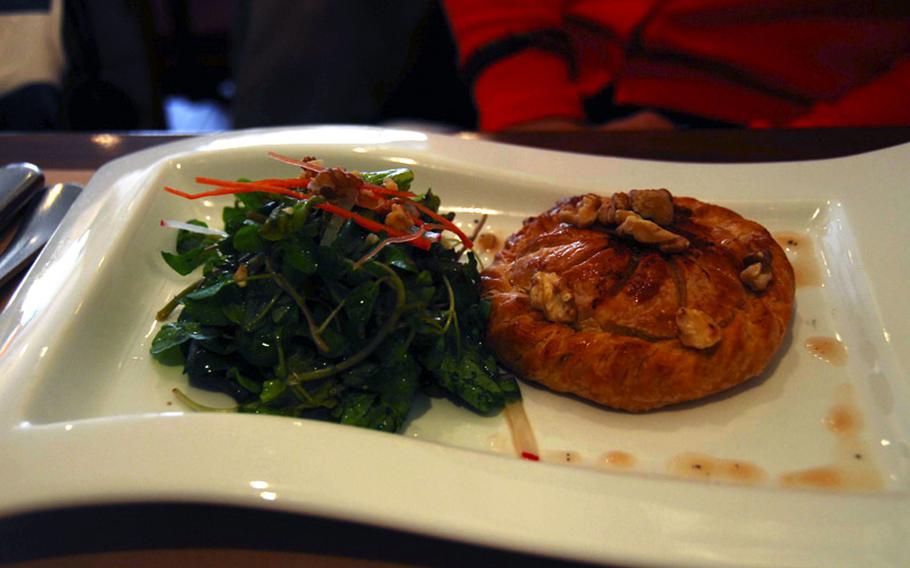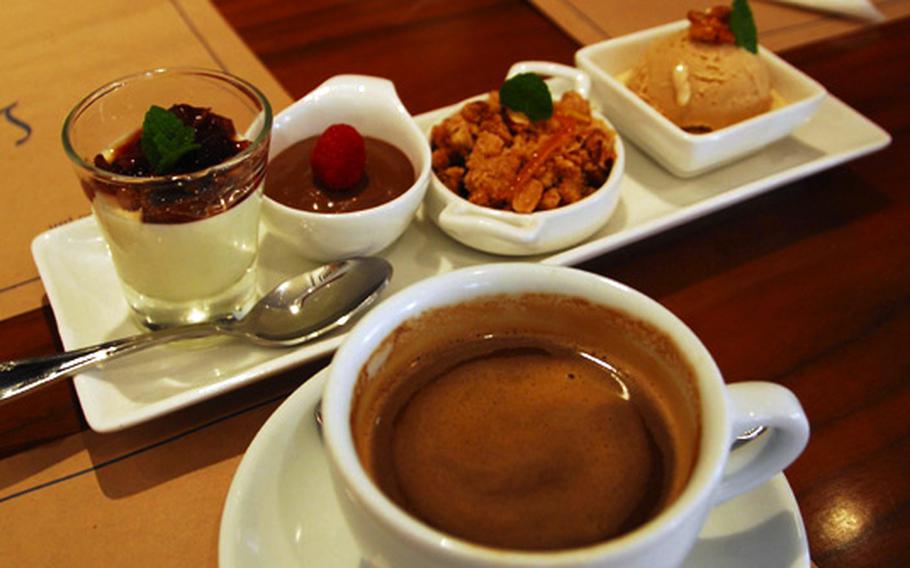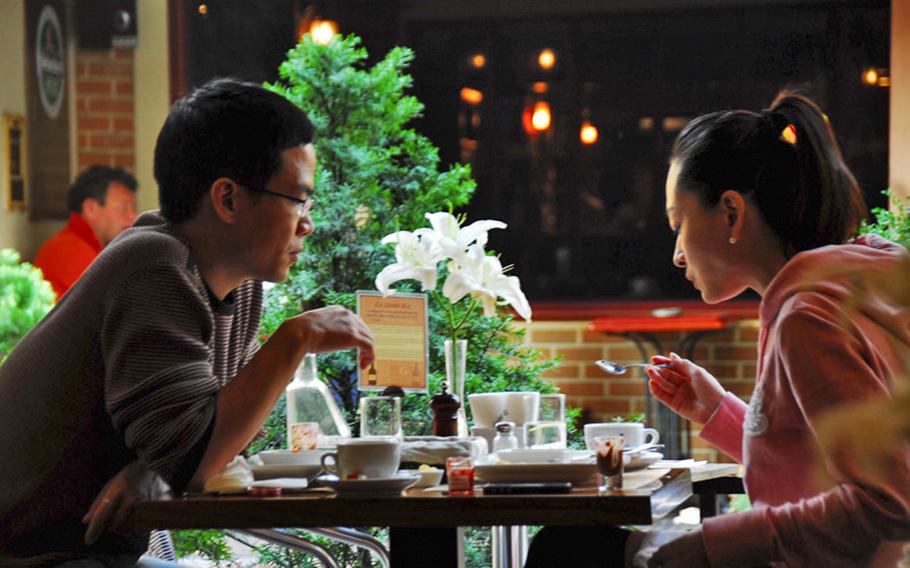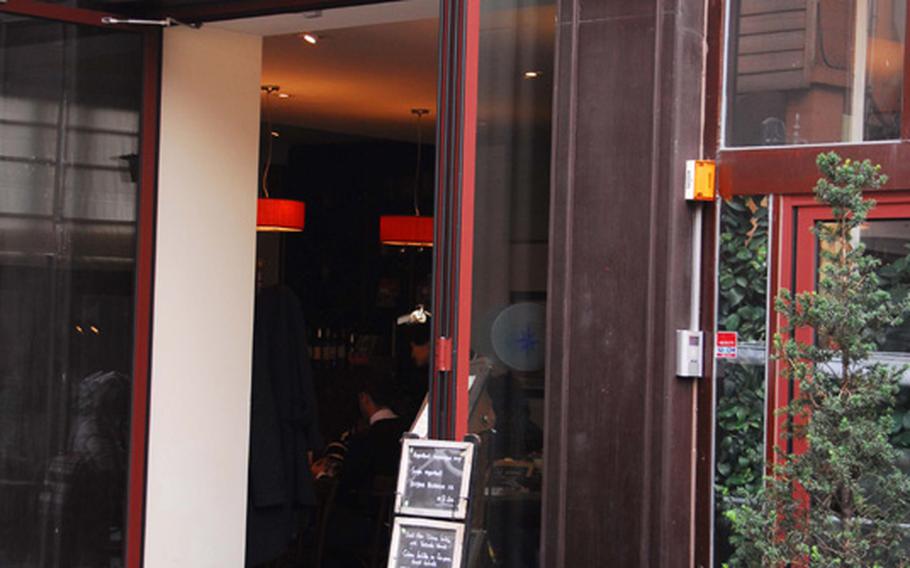 There are some places where you know, absolument, that you're going to get a good meal.
One of those go-to restaurants in Seoul is Le Saint-Ex, one of the first foreign restaurants to open in the now-hip foreign restaurant district of Itaewon. This classy French bistro serves soups, salads, terrines and main dishes in a cozy, light-filled corner building on Itaewon's restaurant row — a bustling street behind the Hamilton Hotel, about a 10-minute walk from U.S. Army Garrison-Yongsan, packed with bars and restaurants serving cuisine from around the world.
The menu changes frequently, with the day's offerings written on a blackboard that stands outside the doorway. But you can be fairly certain that whatever they have will be good.
On a recent visit for Sunday lunch, two friends and I all ordered the cheese pie (14,000 won) — a flaky pastry filled with potatoes and just the right amount of tangy blue cheese, accompanied by a simple side salad.
That was after eating two baskets of perfectly chewy French baguette slices made with organic flour by the French-run Guillaume Bakery in Seoul.
After lingering for two hours over coffee and wine, we made room for dessert and split a sampler (12,000 won) of four items chosen from a dessert display on a table in the center of the restaurant. Our sampler included walnut-coffee ice cream, apple crumble, chocolate mousse, and vanilla mousse with a fig topping.
Also on the menu that day were cumin-flavored carrot soup (8,000 won), fish and shellfish sauerkraut plate (28,000 won), Korean tenderloin steak with green peppercorn sauce (38,000 won; with foie gras, 49,000 won). They also offer a brunch set with a soup or salad, main dish and dessert for 19,000 won. Le Saint-Ex has a good wine list and excellent coffees, including decaf, which is rarely found in Seoul.
Prices aside, the only downside is that portions tend to be small. But the service is attentive, and the food and the atmosphere make Le Saint-Ex a perfect place for a date, a business lunch, brunch with friends or a glass of wine on your own.
Location: Seoul, South Korea
Hours: Weekdays from noon to 3 p.m. and 6 to 9:30 p.m.; weekends from 11 a.m. to 2:30 p.m. and 5:30 to 10 p.m.
Prices: Main dishes vary by price, but expect to spend an average of 20,000 to 40,000 won per main dish.
Specialties: French food
English menu: Yes
Dress: Smart casual to dressy
Clientele: Mixture of South Koreans and expats
Directions: In the alley behind the Hamilton Hotel. Located across the street from 3 Alley Pub and Sam Ryan's Sports Bar and Grill.
Website: None
Phone: 02-795-2465
---
---
---
---