After Hours: La Casa Del Mexicano, Pyeongtaek, South Korea
---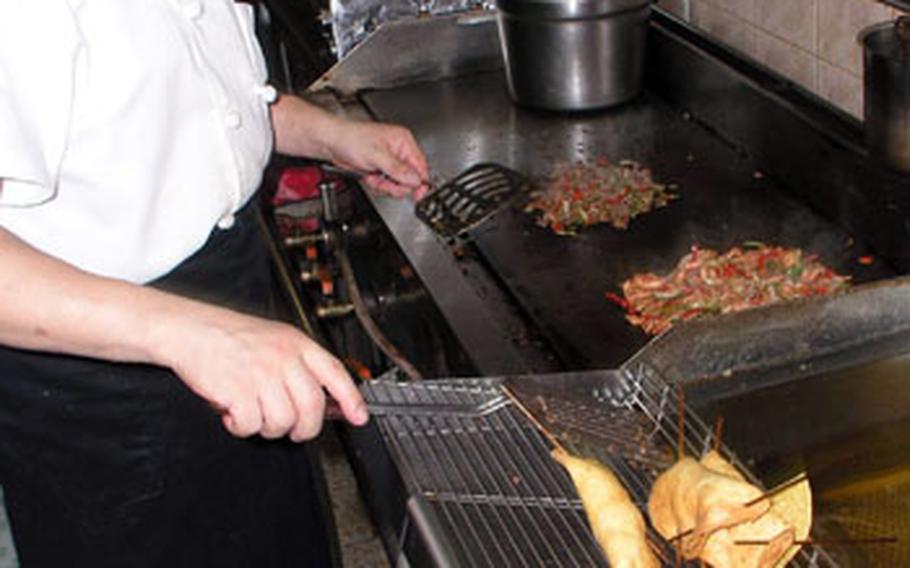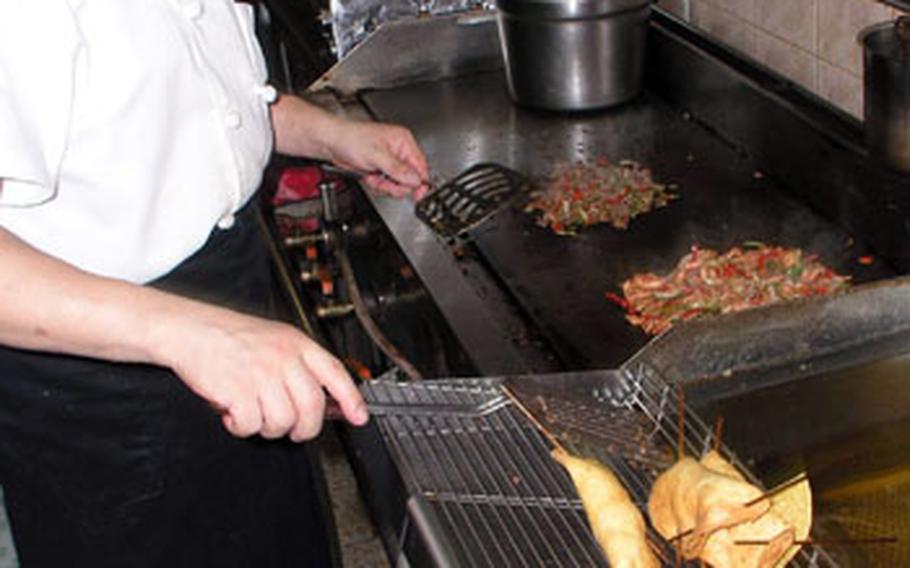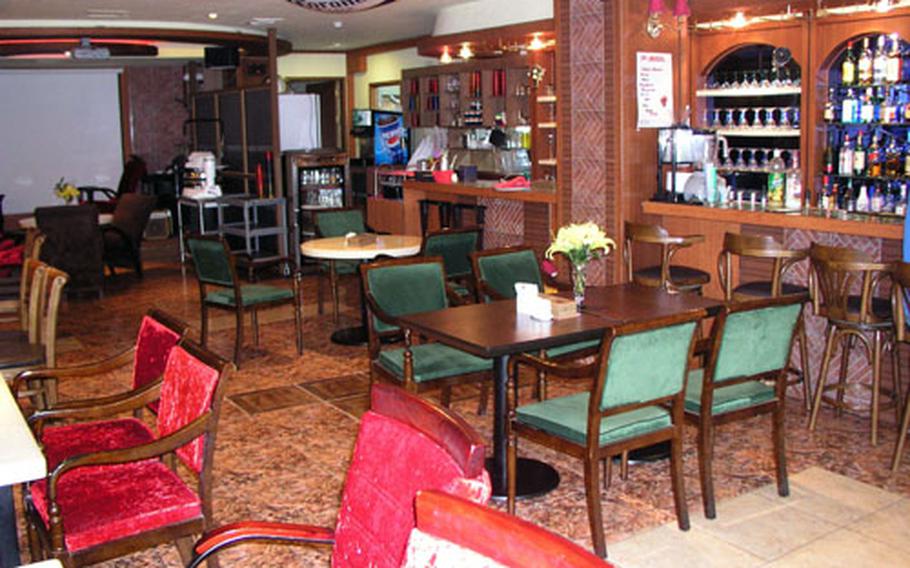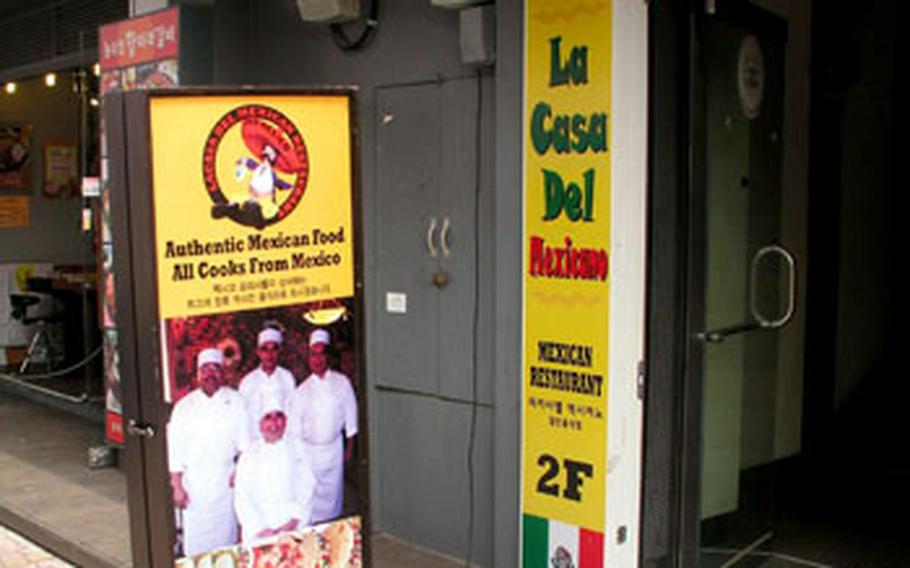 We heard recently from some Korean friends about a Mexican restaurant near Osan Air Base that they'd liked a lot. So we stopped in for lunch recently.
La Casa del Mexicano, which opened in January 2008, is owned by Catherine Kim, who also owns two Thai restaurants — Chang Pwuck and Sawatdee — and a Japanese restaurant she opened in May, Izakaya. All are in the Shinjang Mall area.
The cooks at La Casa are from Mexico City, Kim told us, and they make all the dishes on the premises, including the salsa dips. They also have a machine on which they make tortillas.
On the menu are enchiladas, tacos, fajitas and numerous other Mexican menu standards. Most dishes are made with either chicken or beef. But shrimp and pork are also on the menu.
Among those most popular with customers are enchilada verde, queso carne and champi pechuga con queso, Kim said.
There are desserts, too: crepes, flan and arroz con leche.
There's a small bar and a wide selection of drinks listed on the menu.
The dining area is spacious, and is given at least a hint of Mexican atmosphere by a few scattered touches of decor — a sombrero, a Mexican flag hung from the ceiling, and so on.
And from the speakers comes Hispanic music in various styles — traditional Mexican and salsa among the mix.
We ordered the enchilada verde with chicken (10,000 won). It was served with rice and beans. The enchiladas were filled with shredded chicken breast, and were topped with a sauce of cheese, sour cream and sliced onions.
While the enchiladas were certainly tasty, the flavor was somehow vague and without authority. We ordered flan for dessert (3,000 won) but found that, while flan it certainly was, its taste too was somewhat perfunctory, and we had a feeling we would have enjoyed the arroz con leche a good deal more.
Nevertheless our meal was tasty and filling, pleasing to the eye, and served in a clean, uncrowded space. Together it made for a pleasant lunch experience.
La Casa Del MexicanoLocation: Pyeongtaek, South Korea
Hours: 11 a.m.-11 p.m. daily
Prices: Main dishes range from 8,000 to 12,000 won; side dishes 1,000 to 4,000 won; desserts are 3,000 won. Alcoholic drinks range from 3,000 to 9,000 won.
Specialties: Mexican favorites
English menu: Yes
Dress: Casual
Clientele: About 80 percent U.S. military, the rest mostly Korean
Directions: From Osan's main gate, cross the street and enter the Shinjang Mall main commercial strip. The restaurant is about a minute's walk, across from the Blue Opera restaurant and Baskin-Robbins.
Phone: (031) 668-8259
Web site: None
---
---
---
---