After Hours: Koh Samui brings savory Thai flavor to Grafenwöhr
---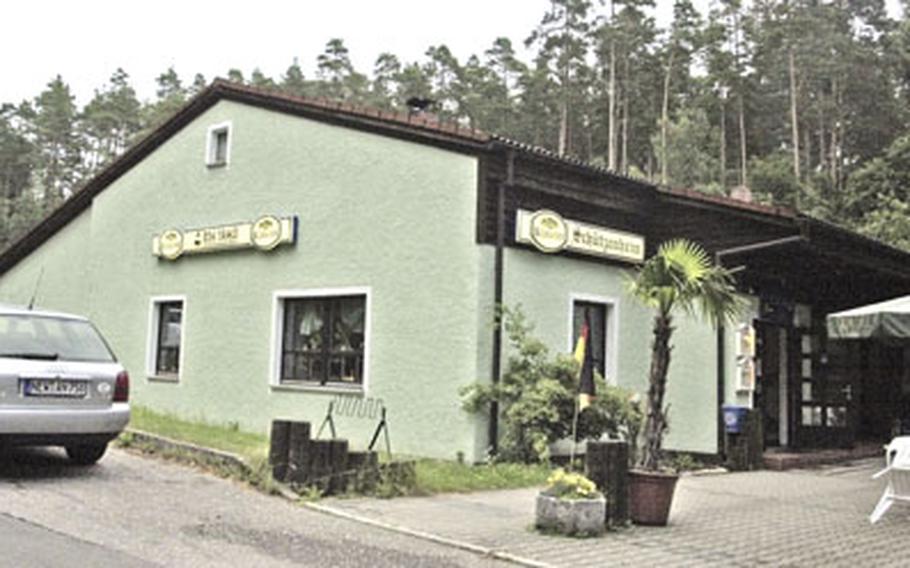 GRAFENWÖHR, Germany — Do you ever get the urge to blast moving targets shaped like pigs, then down a cold beer and tuck into a monster feast of Thai food?
If this sounds like your bag, check out Koh Samui — known to most soldiers here as "the Thai place."
Koh Samui is not the sort of eatery that you will find by rambling along the main street of Grafenwöhr on a Friday night, although it is within walking distance of the main post.
The restaurant — buried deep in the Bavarian pine forest near the town swimming pool — occupies part of a building that still serves as a target shooting club.
The shooting club includes galleries where sportsmen and women can hone their skills firing at the "running boar" — a mechanical target shaped like a small pig that runs along the end of the shooting lanes to simulate moving wild game.
The walls behind the shooting galleries are covered in large oval wood-framed photographs of the club's top shooters that date back to the 1950s. The men and women in the photographs wear necklaces with dozens of medallions, presumably bearing the names of past winners. To shoot at the club you must own a German firearms license.
Inside the restaurant, the shooting theme continues with a few game trophies displayed as well as a pistol-shaped lampshade and various other weapons hung on the walls.
There's also plenty of Thai regalia, including glittering Asian fabric, big Thai statues and a gold plastic cat who waves his paw at you over the cash register.
Owner Martin Poehnl, a German, said he started the restaurant six years ago with his Thai wife – Sugunya.
Poehnl said most of Koh Samui's customers are Americans who work at Grafenwöhr. Occasionally U.S. military veterans, especially Vietnam veterans, will reminisce about their own experiences in Thailand while serving in Southeast Asia, he said.
There are plenty of German beers to quench your thirst at Koh Samui, either at the bar, at your table or outside on a sunny afternoon.
The food is typical Thai fare including plenty of spicy dishes and combination options that can be ordered for two or more people.
The restaurant will host a "Summer Jam" party Aug. 14 with drinks specials and three DJs — Liquid, Chicken and Jurgen, Poehnl said.
As always, if you drink, do so responsibly. Don't drink and drive.
Koh Samui
Grafenwöhr, Germany
Location: To get there go out Gate 3, head toward town and turn right along the military vehicle by-pass route, then right again toward Weiden and take your first drive way into the forest on the left opposite the Grafenwöhr swimming pool.
Drinks: Thai or German beer – 2 euros; wine (0.25 liters) – 3 euros
Food: Thai soups, fish, chicken, beef, pork and vegetarian dishes as well as rice and noodles with mains priced between 7 and 14 euros.
Ambience: Contemporary pop music, Thai statues and shooting trophies decorate an old one-story building. There is outdoor seating with a view of the surrounding pine forest.
Service: Thai and German staff speak English and are used to serving Americans.
---
---
---
---