After Hours: King Creole in Frankfurt, Germany
by
Mark Patton
September 30, 2010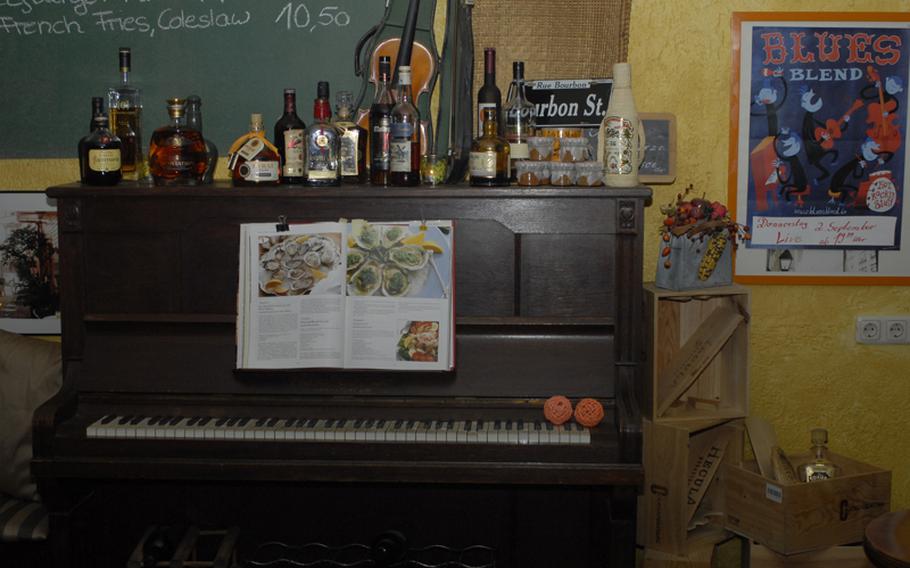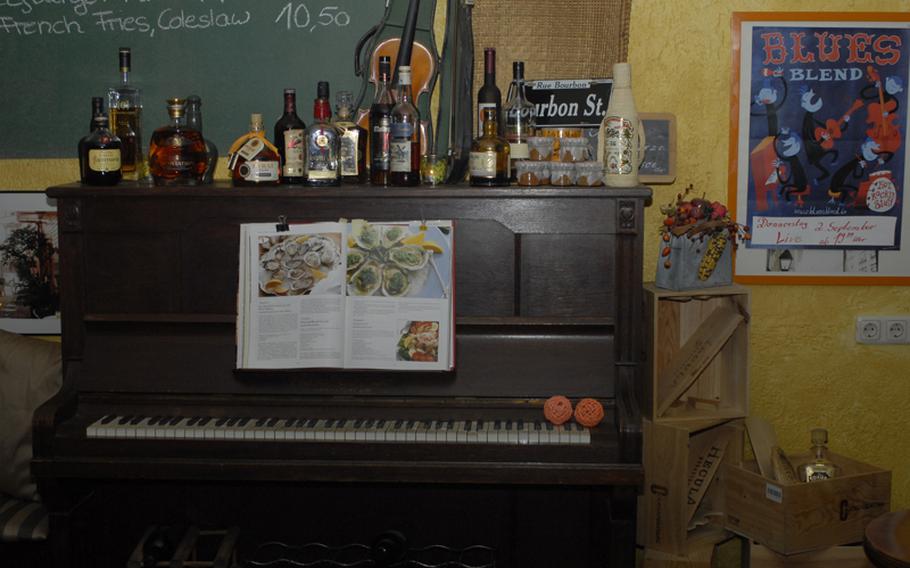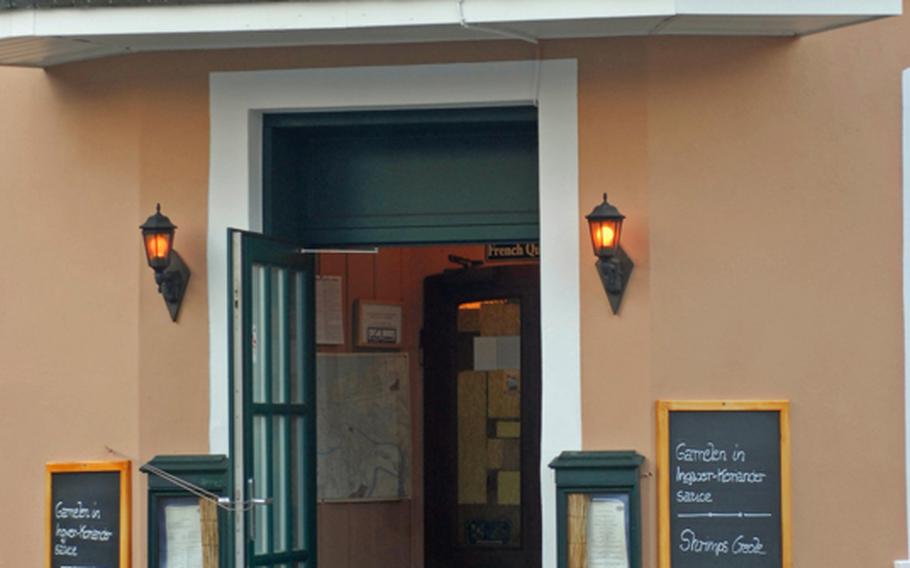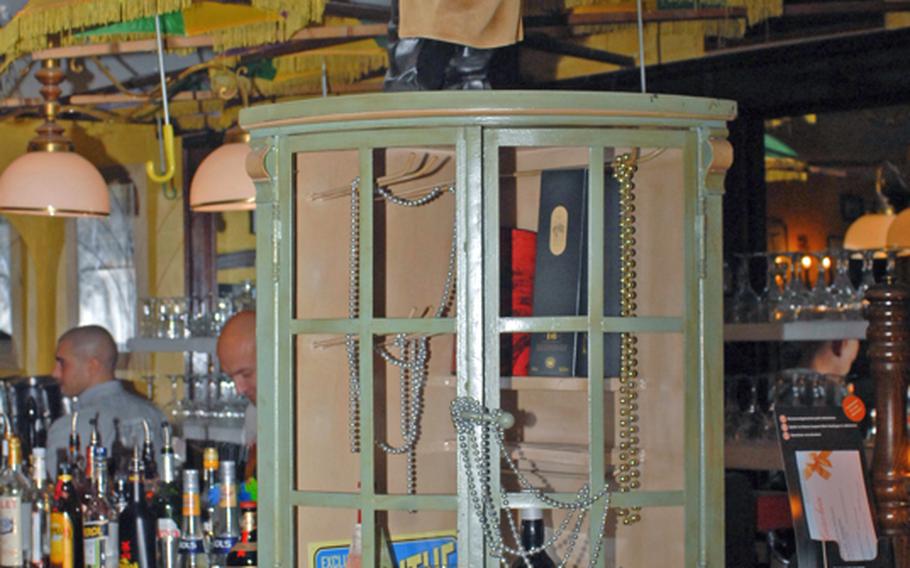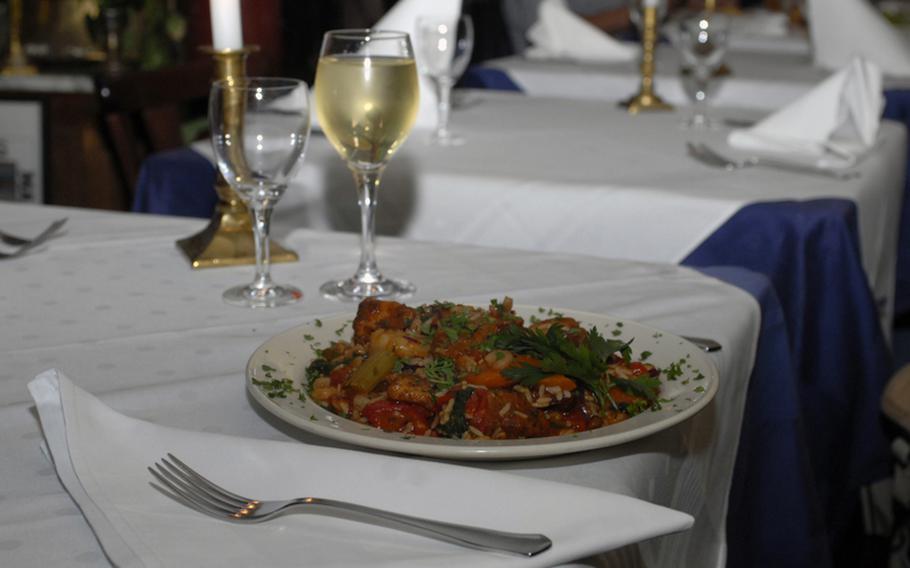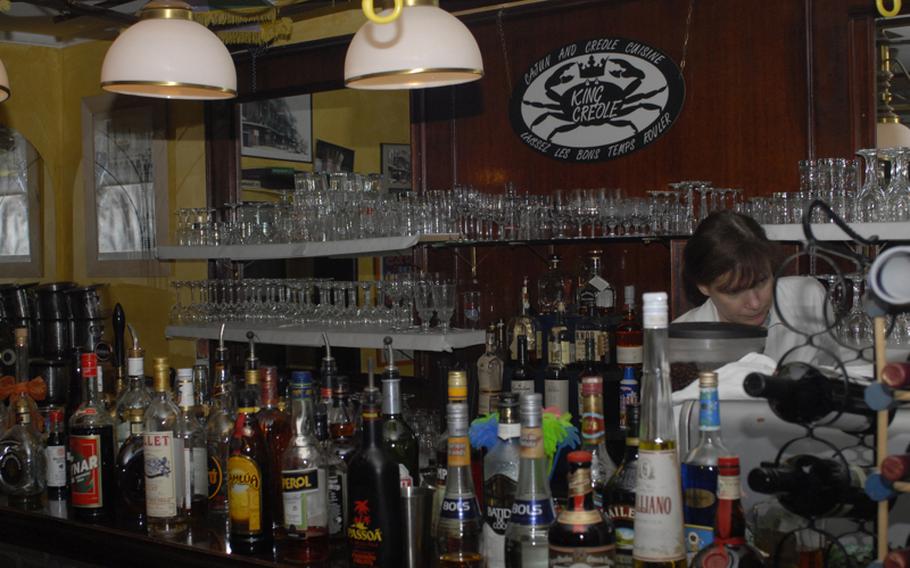 Creole and Cajun probably aren't the first words you think of when heading out for a meal in Germany, but the King Creole strives to bring a little bit of Bourbon Street to Frankfurt.
Located in the Frankfurt city district of Eckenheim, King Creole pulls off a classy New Orleans theme and décor, while avoiding the tackiness that often appears when a place tries to replicate Gulf Coast charm.
The pale yellow walls are decorated with candles, mirrors and artwork depicting jazz and riverboats. An antique wooden piano sits near the bar and the tables nestled throughout the restaurant offer a comfortable environment to enjoy the atmosphere. During the warmer months, a stylish outdoor deck is also available.
Before I get into the food, I have to say that I am not a Louisiana native, so I cannot attest to the authenticity of the dishes. I can say my meal was delicious, though.
"The New Orleans style of cooking expresses everything, it's a blending of all European kitchens with an American touch," said owner and chef Werner Berringer.
I started off with an appetizer of Cajun popcorn. The baked shrimp with spicy sauce was very good, but the portion was meal-sized, so you may want to think about sharing with someone.
For my main course, I settled on the spicy jambalaya, a rice dish with chicken, shrimp, beef and vegetables. The meat is in ample portions and I didn't have to dig through the rice to find it. It was definitely spicy and had me reaching for my napkin to wipe beads of sweat from my forehead, although it wasn't the type of spiciness that burns the tongue.
My girlfriend decided on the stuffed chicken with shrimp. The chicken breast was stuffed with a spicy vegetable filling and topped with a pumpkin sauce. Of course, in the interest of my review I had to taste hers as well. The chicken was juicy and tender, and the pumpkin sauce was a great topper and perfect for the fall season.
Cajun-style salads, blackened trout with an almond sauce, seafood gumbo and Cajun steak are just a few of the menu's other highlights. Vegetarian dishes are also available.
Even though there wasn't room in my stomach for more food, the dessert menu was hard to pass up. I almost chose the buttermilk pie topped with blueberry sauce, but settled on caramelized pineapple with a chocolate parfait and a nougat mousse. It was as good as it sounds.
The Trevor Richards New Orleans Trio brings live jazz to the King Creole once a month, and the Blues Blend band also performs there monthly. While there is no admission charge for the music, which is performed in a separate dining room, guests sitting there must order at least 18 euros per person during performances. Reservations are recommended at least a week in advance on nights with music.
Location: Eckenheimer Landstrasse 346; 60435 Frankfurt
Directions: From Wiesbaden, take Autobahn 66 towards Frankfurt and once you reach the city outskirts follow A66 toward Frankfurt-Miqeulallee. Take Exit 21 for Nordweststadt, and bear left toward Nordweststadt. Shortly after the exit, take the ramp right towards Hessischer Rundfunk, then immediately bear left toward Dornbusch. In about a mile, turn left onto Eckenheimer Landstrasse and follow the road as it curves to the left; King Creole will be on the right. There is a small parking lot or you can park nearby on the street.
Hours: 6 p.m. to 1 a.m. Monday to Saturday, 6-11 p.m. on Sundays and German holidays.
Food: U.S. Gulf Coast cuisine with an emphasis on Cajun- and Creole-style dishes.
Prices: Appetizers and soups start at 5.90 euros and main courses range from 12.80 euros to 18.80 euros. There are also special meals for two available. A comprehensive selection of drinks is available at all price points.
Menu: English menus available upon request
Clientele: Mostly German
Dress: Come as you are
Phone: 069-542-172. Reservations not required, but it's a good idea on weekends. For nights when a jazz or blues band is playing, call at least a week in advance for the best tables in the music room. The Trevor Richards New Orleans Trio jazz band next plays Oct. 19 and Nov. 16; Blues Blend next performs Oct. 7 and Nov. 4.
Website:www.kingcreole.de
---
---
---
---