After Hours: Khaomangai in Fussa, Japan
by
Grant Okubo
September 25, 2010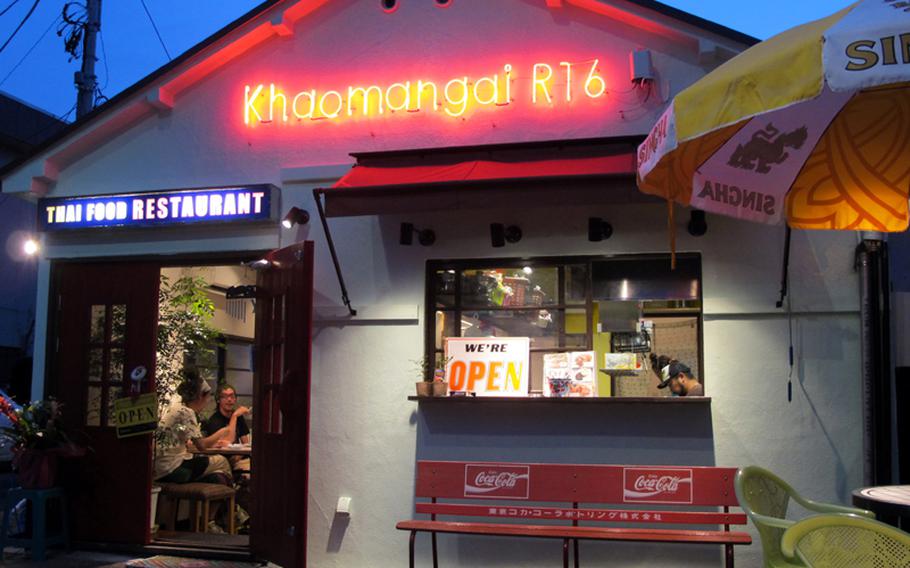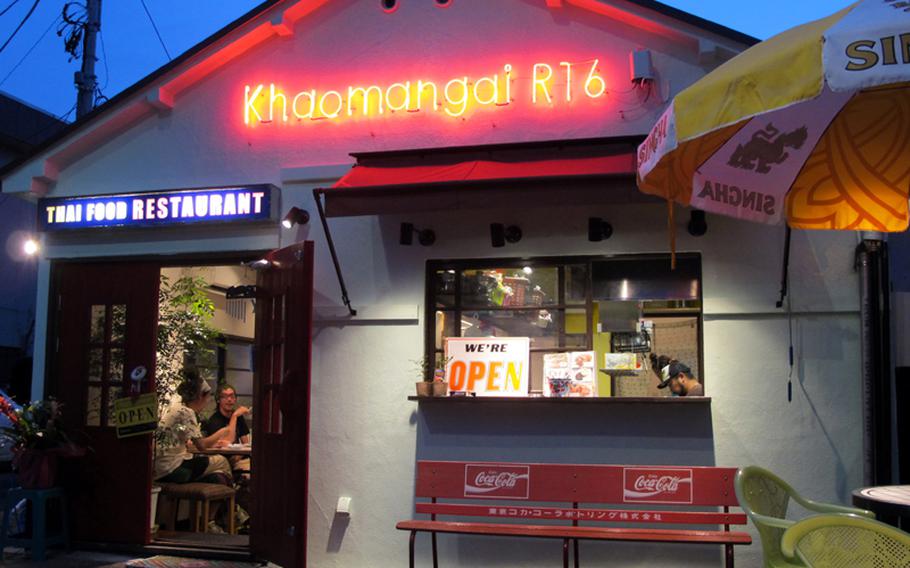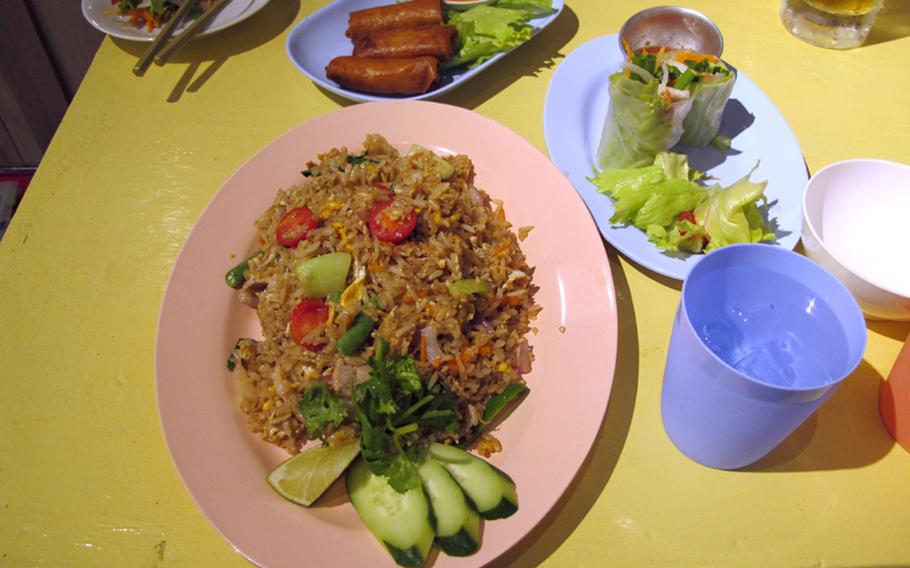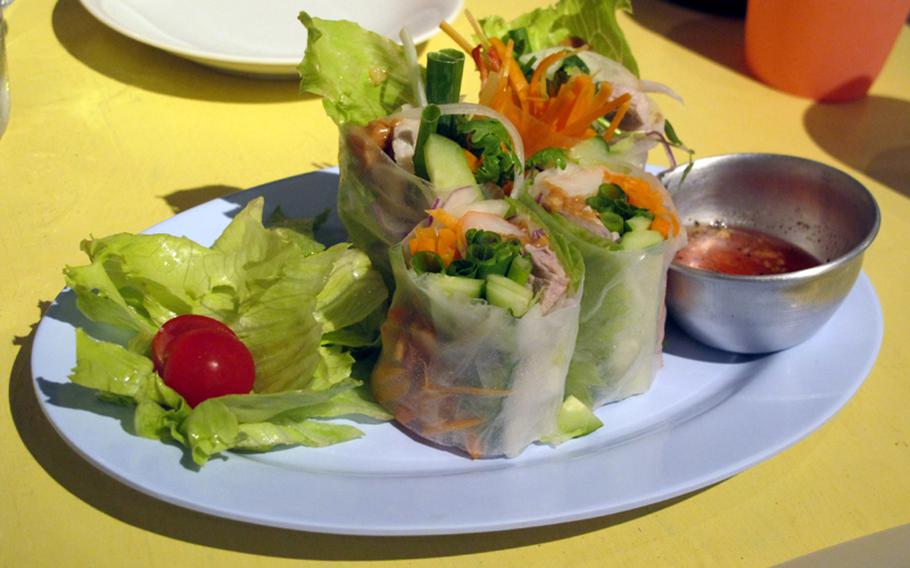 It seems like everywhere I look these days there is a new Thai restaurant popping up, including one just a short walk outside the main gates of Yokota Air Base.
Khaomangai Route 16, which opened Aug. 28, offers simple and affordable Thai food that won't burn a hole in your wallet or your mouth — unless you request it.
One thing most customers will like is the fact that they can specify how spicy or mild they want their meals. For those without an iron stomach, ordering a less fiery meal might be the preferred choice, whereas other might want to pipe it up a notch.
Opening up the menu is a pleasant surprise, with an album of very clear pictures of what you are ordering as well as many interesting photos of Thailand. (You can also request an English menu.) It certainly helps put you in a Thai state of mind.
The menu offers a decent variety of foods, including salads, soups, noodle dishes, rice dishes and many savory entrees.
My colleague Charlie Reed and I decided to try both their fried and cold spring rolls and shared a chicken, pork and vegetable fried rice. The cold spring rolls were particularly delightful and refreshing, especially with the recent heat, and came with a semi-spicy dipping sauce. After downing those cold spring rolls I swear we were in Thai food heaven.
We found out later that we could have done without ordering the fried spring rolls and probably should have ordered a second order of cold spring rolls instead. The fried rice wasn't particularly spicy, but was a pretty standard fried rice meal. We added some of the hot sauce we requested to spice it up a bit. If I had been a little more adventurous and the heat a little more forgiving, I might have tried one of their very spicy, but tasty looking, Thai soup dishes.
The space is pretty cozy and clean. As in most every dining establishment in Japan, the wait staff is incredibly nice and friendly.
With only a short distance to travel outside the gates of Yokota, Khaomangai Route 16 is certainly worth a try.
Know a restaurant or entertainment spot you'd like to see reviewed in After Hours? E-mail Karen Willenbrecht, Pacific After Hours editor, at willenbrechtk@pstripes.osd.mil.
Location: Fussa, Japan
Hours: 11:30 a.m. to 11 p.m. daily, last order at 10 p.m.
Prices: Soup dishes 500 to 1,400 yen; rice dishes 800 to 900 yen; noodle dishes 700 to 900 yen
Specialties: Various sweet and spicy rice, noodles and soup entrees featuring an array of meat, poultry, seafood and vegetables
English menu: Yes
Dress: Casual
Clientele: Mixed (both Japanese and Westerners)
Directions: Exit the Main Fussa gate and turn left onto Route 16. It is a few minutes' walk from the gate.
Website: None
Phone: 042-530-235
---
---
---
---