After Hours: Kaiten Zushi Uoki in Yokosuka, Japan
by
Erik Slavin
July 22, 2010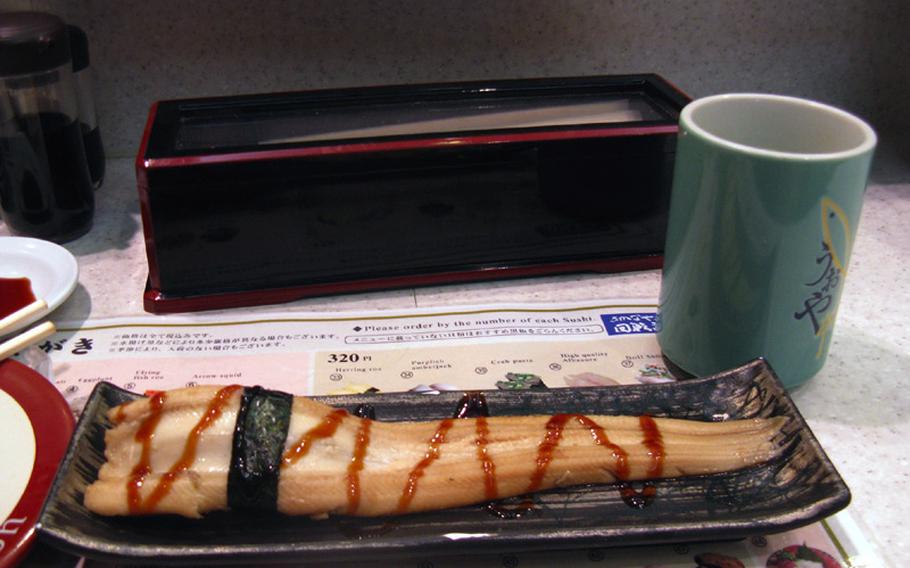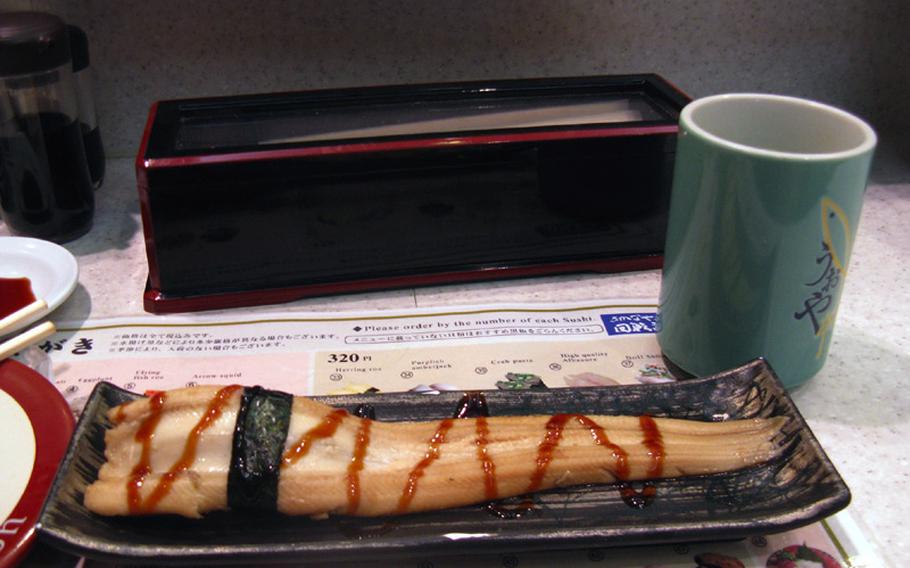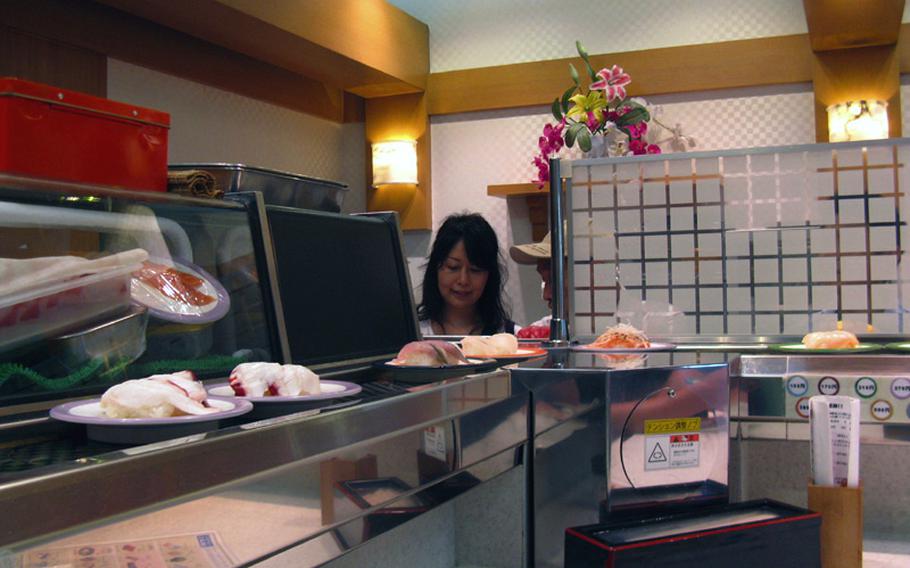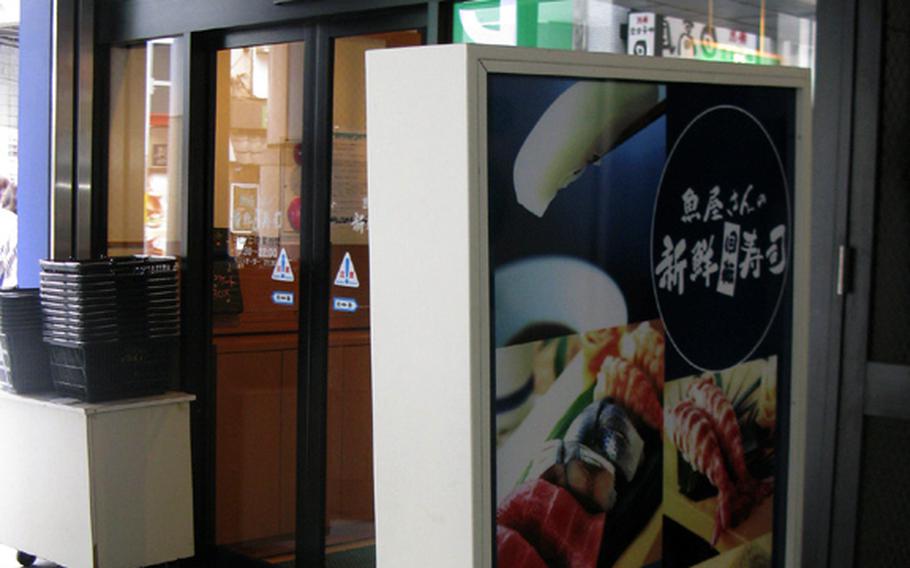 While there is no shortage of the conveyor-belt sushi restaurants known as kaitens around Yokosuka, Japan, quality isn't a guarantee.
Just because a kaiten is the fast-food equivalent to the traditional sushi-ya doesn't mean diners should settle for tough pieces of flavorless fish.
After a solid 18 months of eating sushi so regularly that merely shaking my hand now counts toward your recommended omega-3 fatty acid intake, I've settled on Kaiten Zushi Uoki as my regular choice.
Experienced fans will appreciate seasonal fish like Uoki's buttery buri (young amberjack) in the fall and winter. The ample cut and reasonable price — under 300 yen for two pieces — is a great example of what sushi should be: textured, subtle and flavorful.
During other seasons, Uoki's kanpachi (mature jack) is a good choice, as long as it isn't drowned in soy sauce. To the novices out there, please remember: you're not paying this much money for a mouthful of a cheap condiment. Dab the fish, not the rice, in a little bit of soy sauce to bring out the fish's natural flavors.
Grilled anago (sea eel) is another excellent cold-weather choice, but the presentation and flavor of this extra-long serving makes it hard to pass up at any time of year. Those used to unagi, its freshwater cousin, should give it a try. Anago's texture is softer and flakier, and it also comes from a more sustainable fishery.
Iwashi (sardine) shouldn't be put down by those used to thinking of it as cheap food in a tin. It is best in the summer, and its piquant flavor will please fans of oilier fish like aji (horse mackerel).
Uoki also has items like cooked shrimp, soup and cucumber rolls for Americans with sushi phobias. Diners who do not like wasabi should specifically ask for food without it.
Even those who prefer wasabi may find that, sometimes, the chef overdoes it a little. But this can happen at any kaiten, and Uoki gets it right the vast majority of the time.
Like all sushi kaitens, Uoki takes orders not found on the conveyor belt. Its usual selection can be found on the bilingual menu at each setting along the bar; however, its specials are written on a chalkboard above the chef in Japanese.
Nothing can compare to a real sushi-ya, where the chef gets to know frequent customers and saves rare finds just for them. That kind of attention also comes at a steep price. For the best combination of quality, price and speed, Uoki is as good as it gets near Yokosuka Naval Base.
Location: Yokosuka, Japan. Yokosuka Chuo Station, ground floor. From Yokosuka Naval Base, walk down "Blue Street" on the right hand side, toward the train station. Walk left past the escalators and look for the blue sign in Japanese on the corner, next to a convenience store.Hours: 7 a.m. to 11 p.m. dailyPrices: Plates with two pieces of sushi range from 105 yen to 700 yen. Specialties: Sushi, soup and other traditional favorites. Beer and sake are also available.English menu: YesDress: Casual Clientele: Mostly JapanesePhone: 046-827-8693