After Hours: It's not authentic Mexican, but give Ca-boo's 'Oki-Mex' a try
---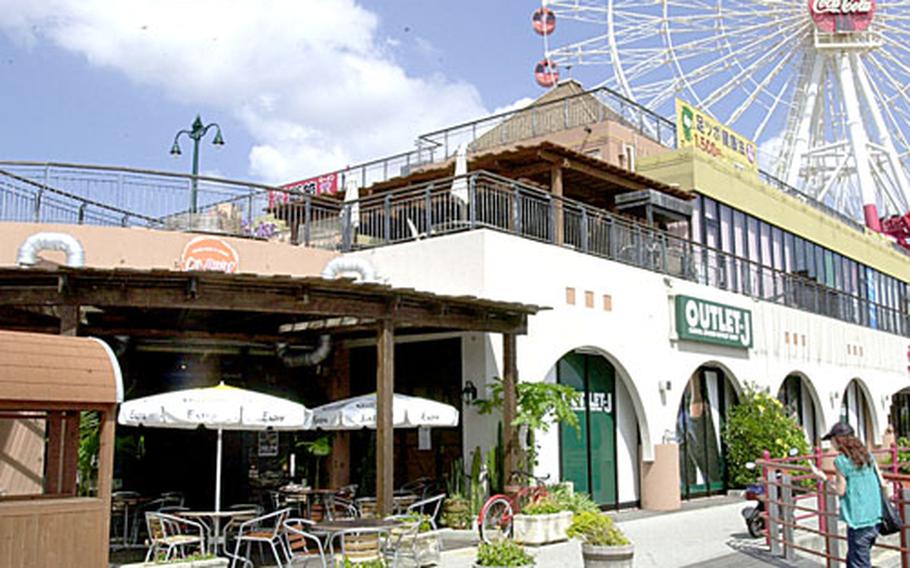 CHATAN, Okinawa — Good Mexican food is hard to find here, and after eating at the Ca-Boo Mexican Café, I am still searching.
Don't get me wrong. The food is good — it's just not Mexican. It is what I like to call "Okinawanized" Mexican. Or Oki-Mex.
A perfect example of this is taco rice — a blend of the Okinawa staple mixed with Mexican ingredients: taco meat and all the fixings.
You won't find chalupas or fajitas. Instead, the menu is sprinkled with dishes featuring rice, rice and more rice.
Just like its cuisine, the ambiance at Ca-Boo takes a stab at being south of the border but can't shake that Far East feel. Sombrero hats, jalapeño lights and cacti line the walls, but sanshins are sprinkled amongst the Mexican kitsch.
But it's a great place to hop in for a quick bite at lunch time as there is definitely no need to dress up. You order at the counter, seat yourself and, within minutes, your meal is brought to you and you're eating.
Open from 11 a.m. to 11 p.m. and offering a cocktail list that ranges from the old-fashioned Moscow mule to an ordinary screwdriver, it's a good place for the evening meal and some socializing as well.
And here's a bonus: It's easy to find. The café is tucked into a corner of the first floor of Carnival Plaza, the building that sports the big Ferris wheel in the American Village.
On my visit, none of the staff spoke much English but a quick point at the menu was all it took to order.
Look, taco rice may not be entirely Mexican, but it still tastes great. The meal even inspired the need for a little siesta.
Meanwhile, my search for authentic Mexican food on Okinawa continues.
Adiós y el buen comer.
See After Hours for more reviews of nightclubs and restaurants on Okinawa.
Ca-Boo Mexican Café
Chatan, Okinawa
Prices: Food items range between 600 and 1,200 yen.
Specialties: The name proclaims its specialty as Mexican, but expect "Okinawanized" Mexican.
Drinks: The beer list is simply Heineken, Corona and Kirin, but the cocktail list is varied. Prices range from about 500 to 600 yen.
Menu: Some English, but mostly Japanese with photos.
Dress: Very casual.
Clientele: Mostly Japanese. It's a great place to settle in for good conversation.
Directions: In American Village. When traveling from the Camp Foster commissary gate, turn right onto Highway 58. Continue down Highway 58 and look to the left. When you see the big Ferris wheel, turn left down any of the streets in the vicinity, heading toward the Ferris wheel. The café is in the same complex as the Ferris wheel. It is on the first floor and opens to the sidewalk.
Web site: None.
---
---
---
---