After Hours: Il Tucano in Naples beach of Baia, Italy
---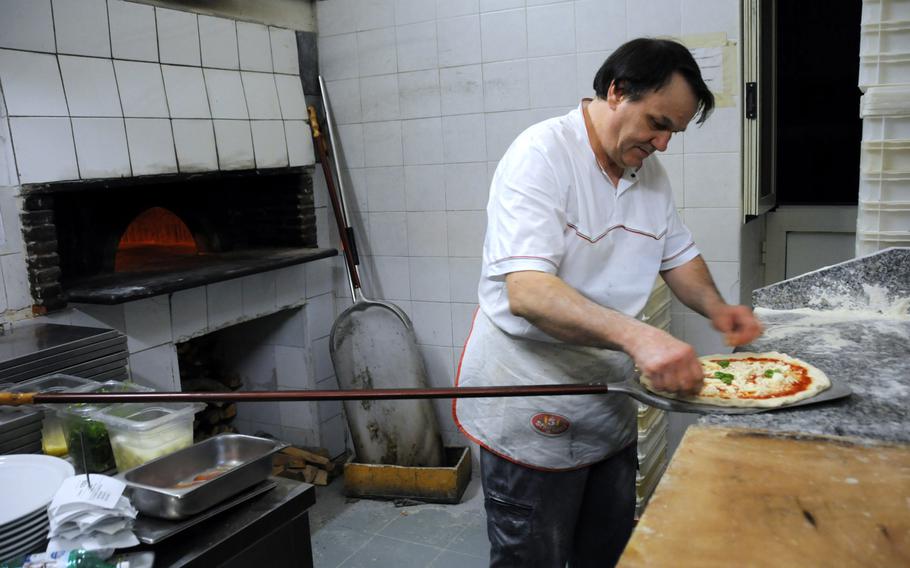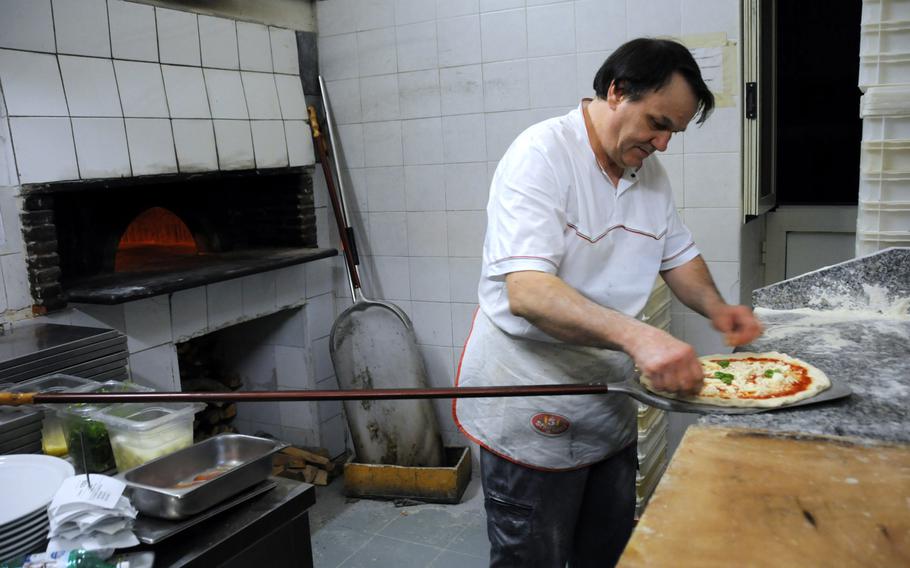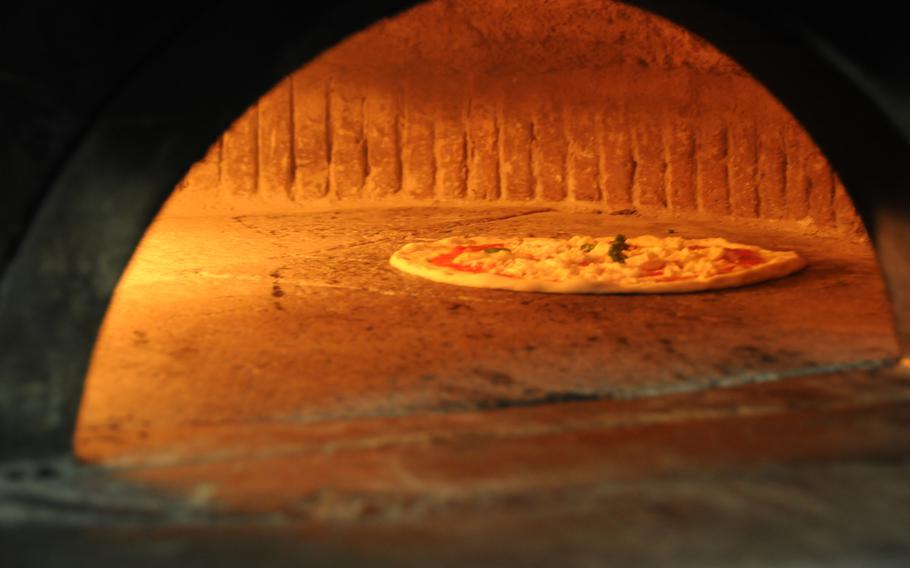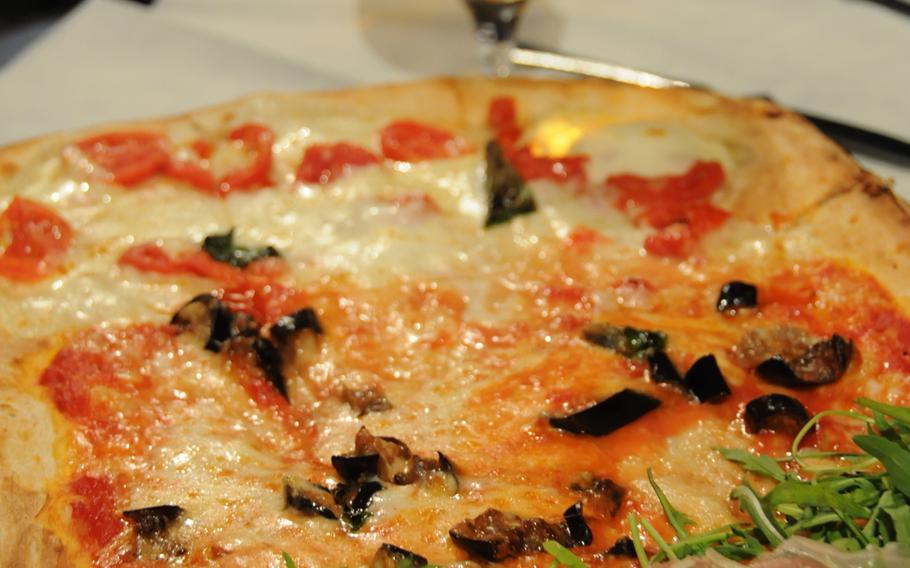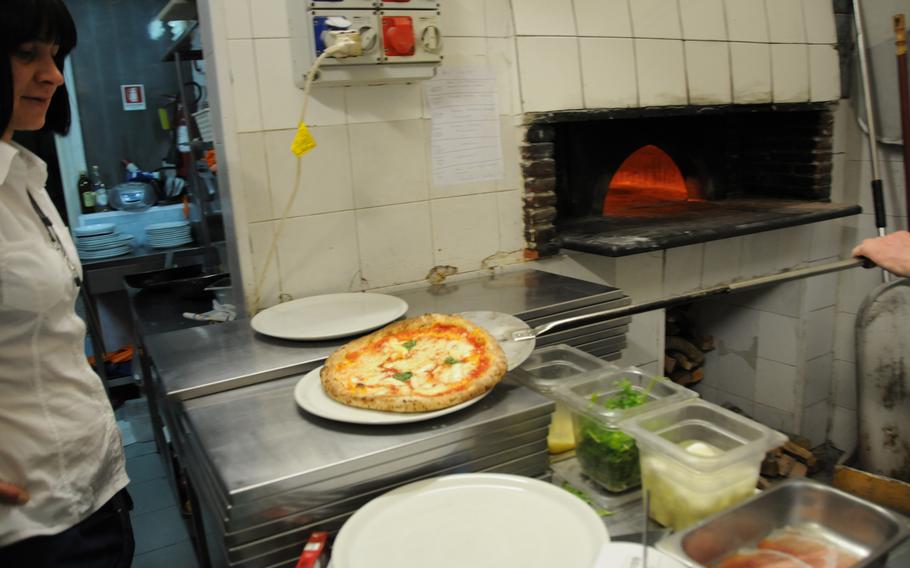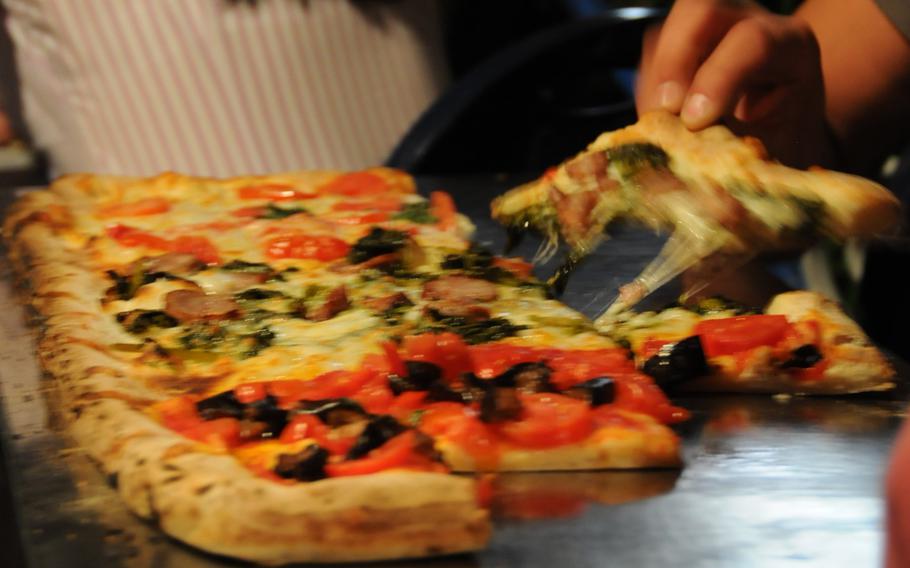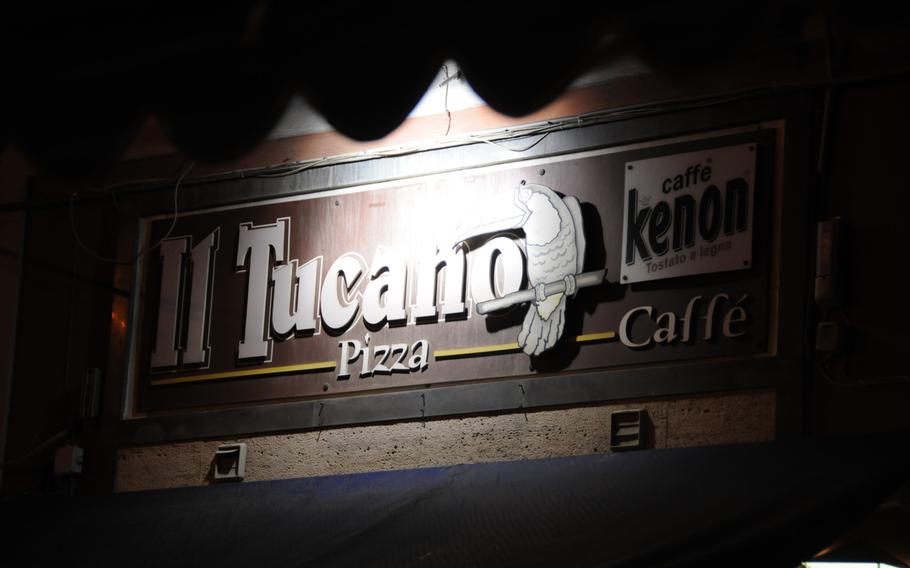 It might seem a bit pointless to write about a restaurant in southern Italy that serves pizza as its specialty. Pizzerias are everywhere. Not bumping into one, hearing of one or haven eaten at one would be like going through an Italian grandmother's day without hearing her lament "O mamma mia!"
And yet, Il Tucano restaurant and pizzeria in the port of Naples' beach suburb of Baia is worth a little attention.
Pizza is its specialty — both individual pies as well as pizza sold by the meter (more than 3 feet long), a method while not unique is not widely popular, either. And patrons can order it by the half-meter, three-quarters or a full meter. A half-meter pizza is plenty for two.
Restaurant owner Salvatore De Stefano says the pizza makers, or "pizzaioli," have a little secret behind their dough that makes it lighter, fluffier, delicious and, above all, easier to digest.
"It doesn't sit heavily in your stomach after a night out eating," De Stefano said. The dough uses less yeast than usual and is allowed longer to rise — but further details on exact amounts will remain a Tucano secret, he said.
In April, for the first time, the Tucano pizzaioli entered their first national pizza competition in Parma and placed ninth out of 60 competitors in their category, he proudly boasted.
The port-front locale, which faces the water and the yachts and sailboats that sit in Baia's harbor, has existed since 1914, only back then it was a store that sold oil and wines, he said. In 1993, he and his partners bought the location, driven by an ambition to open a restaurant. But there were already so many eateries, they had to come up with a gimmick. While the restaurant fared well, seven years later, in 2000, they expanded to include the pizzeria. And Baia-area's pizza-by-the-meter came into existence.
In his search of a name for the locale, De Stefano said he wanted something that strayed from the Neapolitan tradition of featuring the family name. He needed something catchy, something that rolled off the tongue, he explained. He liked Il Tucano — the Toucan.
"I loved the colors. I liked the bird. It was unique, intriguing … and easy to remember."
The pizzeria carries the Vera Pizza Napoletana logo, a badge of honor bestowed by the Associazione Verace Pizza Napoletana, which sets guidelines and performs spot-checks on restaurants selling their pizzas as true Neapolitan pies. The pizzas must be made from a base of risen dough and cooked in a wood-fed brick oven.
The pizzas live up to their reputation for being delicious — the sauce is just sweet enough, the dough soft. The toppings are fresh and cooked to perfection in the brick oven that rages at 485 degrees Celsius (more than 900 degrees Fahrenheit).
The service might leave a little to be desired, especially for patrons who are used to rapid and constant attention while dining.
So go hungry, but go patient.
jontz.sandra@stripes.com
IL TUCANOAddress: Via Molo di Baia, 40
Hours: Lunch is served from 1-3:30 p.m; dinner from 7 p.m. until the last customer leaves.
Food: While pizza is the most popular item, Il Tucano is a full restaurant serving pasta, meat and especially fish dishes, often fish bought that same day from fishermen in the port of Baia. Pizza-by-the-meter prices range from 15 euros for a half-meter to 27.50. Individual pizzas range from 3 euros to 6 euros.
Clientele: Local Italians.
Dress: Casual.
English language menu: No, but some of the servers speak a little English.
More information: No website, however it does have a page on Facebook.
---
---
---
---