After Hours: Il Chjostro in Aversa, Italy
by
Sandra Jontz
July 15, 2010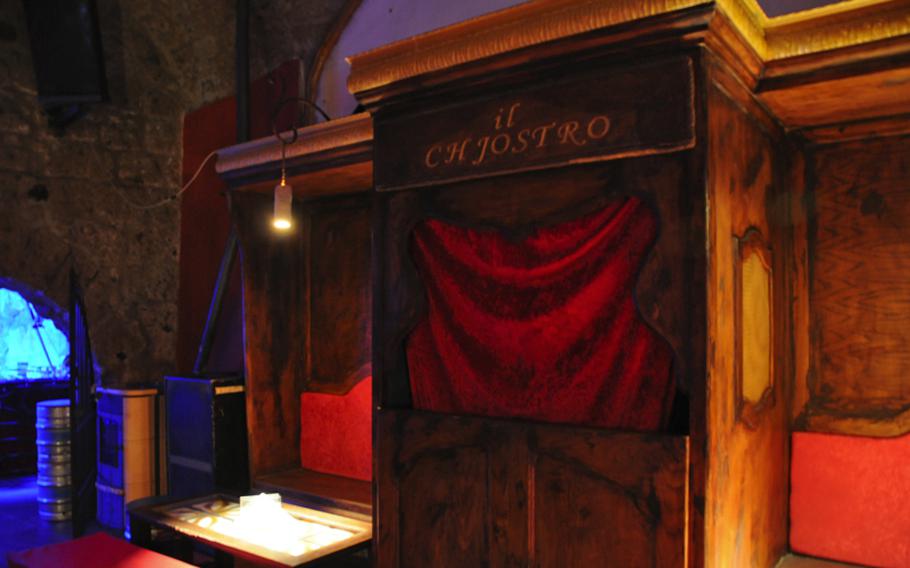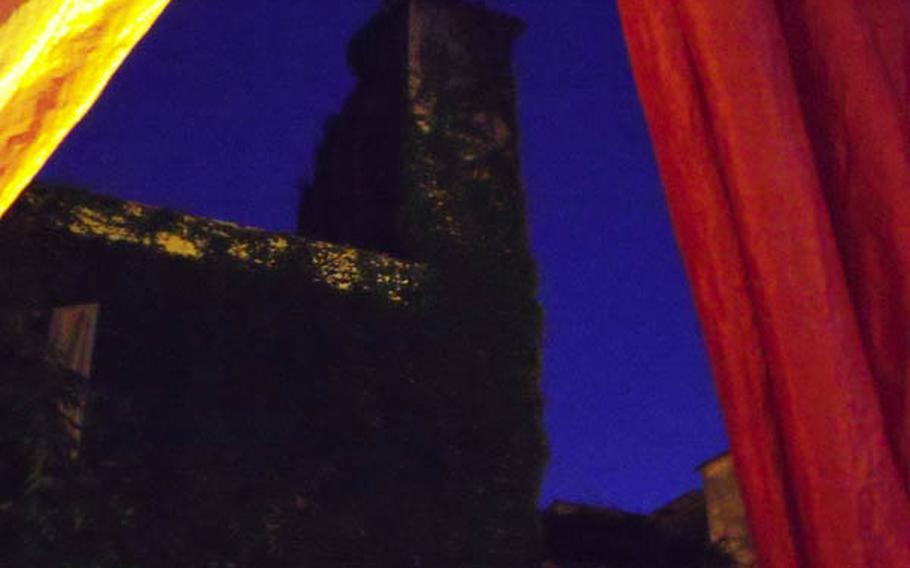 From inside the walls of a once-sacred cloister dedicated to silence and meditation, '80s rock music thumps away and diners enjoy good but inexpensive meals.
Il Chjostro, in the heart of the town of Aversa, Italy, serves as a historical reminder of the town's origins — one that nearly faded into history.
Twelve years ago, owner Giuseppe Fedele and his business partner, looking to open a bar/restaurant/disco, stumbled upon the historical edifice that, he said, was the beginning of the town. While they were refurbishing a cow stable that had been abandoned for 15 years, they kept unearthing remnants of the building's former life.
"We knew we had found something truly significant, truly important," said Fedele, a craftsman who learned the trade from his father.
With their own hands, they peeled away the rubble's history, exhuming over a five-year period remnants of the Normans who founded the town. What today houses a trendy bar, restaurant and music venue, dates to 1037, when the conquering Normans from France erected a church and cloister to honor St. Auden. The town grew up around the church.
While plastic chairs and dining tables today line the arcades encircling Il Chjostro's open-air garden, about a 15-minute drive from the Navy base in Gricignano, Fedele has worked to retain much of the historical composition of the cloister. Behind a small gate in the garden, for example, visitors can gaze on a remarkably well-preserved, centuries-old painting that summarizes man's transgressions: a seven-headed snake for each of the seven deadly sins, and a devil in hell awaiting naked sinners being lowered headfirst by angels.
It's a dining conversation piece, if nothing else.
Ah, yes, dinner. It is as splendid as the remarkable surroundings. The chefs stick to Neapolitan-style fare — specializing in meats such as Florentine steaks, pork chops and grilled filets.
Prices are ridiculously affordable, and by design, Fedele says. His main customer base comes from such cities as Naples and Salerno — not locals — and while the ambiance usually is enough to lure them, he keeps the prices low to ensure they come back.
"Why come here if you can get the same thing for the same price near home?" he asks.
Friday nights are dedicated to live performances of the antique Neapolitan music called tammurriata, and Saturday and Sunday can be surprise events (hint: Saturdays are usually disco night.) The joint is closed Monday, Tuesday and Wednesday, though it often hosts special events on those days.
Location: Via S. Audeno 15, Aversa, ItalyDirections: Aversa is northwest of Naples' center. It can be rather complicated weaving through tiny town streets — but follow road signs for the center, "centro," of Aversa, and for the comune, or town hall. It's really best if you've got a GPS and can plug in the address. The restaurant is about 100 yards from the town hall, where you can find ample parking.Hours: Open Thursday through Sunday in the evenings only, with dinner starting about 9-9:30 p.m. in summer, and 8:30 p.m. in the winter. However, starting in September, the restaurant plans to open for lunch on Sunday afternoons with a fixed menu and children's activities. Food: Neapolitan-style fare, specializing in Florentine steaks, pork chops and grilled filets and pasta.Prices: Incredibly reasonable, with drinks 5 euros, appetizers 3 to 4 euros, a 400-gram steak for 10 euros, and a few pasta dishes between 6 and 8 euros. Dress: Depends. For dinner its casual; if you're going to disco, keep in mind Italians like to dress to the nines. Clientele: Mostly Italian (hey guys — on Thursday evenings, at least, the place was packed with young women).Phone: 081-890-7053Website:www.ilchjostro.it (in Italian)