After Hours: Go ahead, eat with your hands
by
Kent Harris
April 3, 2008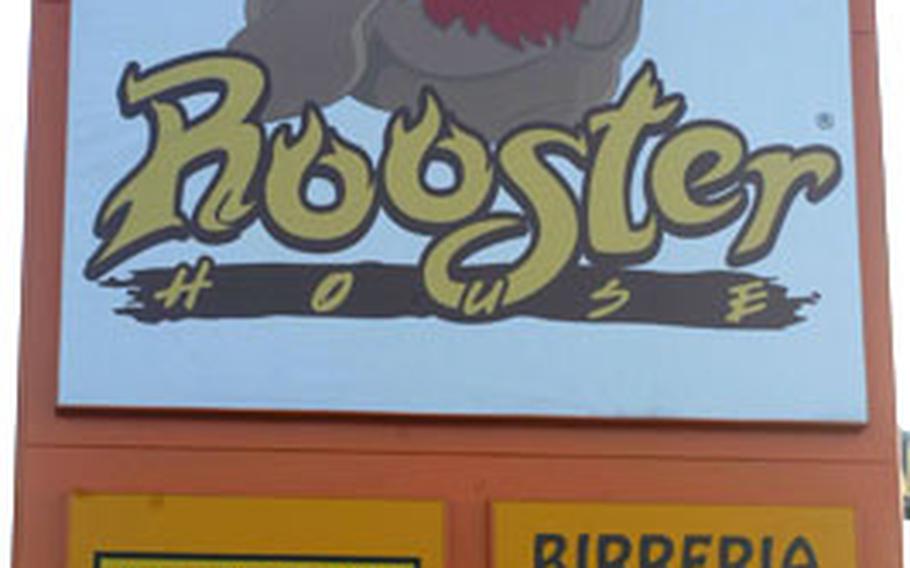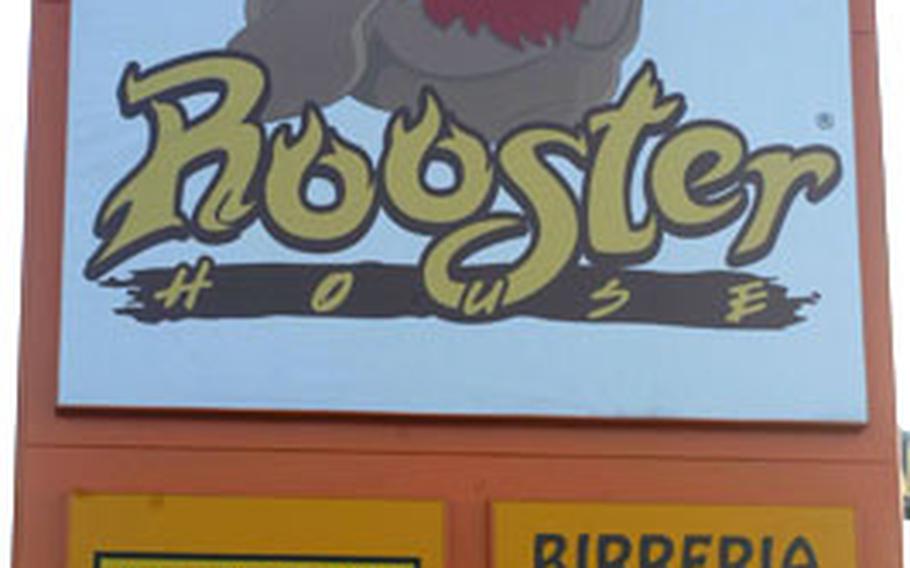 VICENZA, Italy — One way to spot American diners in European restaurants is their use of silverware. Europeans eat with a utensil in each hand most of the time, while their American counterparts often favor just a fork or spoon in one hand.
Throw all that out at Rooster House, a restaurant where all diners are encouraged to eat with both hands — and no utensils.
"The chicken has a different flavor when you eat with the hands than with the silverware," said Enrico Frigiola, who opened the restaurant about six months ago.
Frigiola jokes that customers can ask for (plastic) silverware the first time they visit. After that, they'll have to use their fingers.
As the name implies, Rooster House is all about chicken. The two main options feature flame-grilled chicken with a choice of either French fries or vegetables. There's also more than a dozen kinds of pizzas — with the no-hands policy definitely favoring Americans in this instance.
Frigiola says chicken orders outnumber the pizza requests on Saturdays — when reservations are strongly recommended — by about a 5-1 ratio.
The restaurant also has a handful of appetizers available ... all finger foods, of course.
Taking the hands-on thing even further, there's a barrel of peanuts near the entrance. Customers can grab a few handfuls (for free) and take them back to their tables. On Saturdays when it's busy, customers are encouraged to brush the shells off onto the floor.
Red, blonde and white beer — hailing from places such as Denmark and Australia — are on tap. Make sure you have a designated driver if you decide to opt for the three-liter pitcher. This being Italy, customers can also opt for a bottle of wine, though it's not on the menu.
The restaurant's atmosphere might lead one to believe that it's part of an upscale chain of sorts, but Frigiola said that's not the case. At least not yet. He said he's fielded inquiries from as far away as Spain, but has no definitive plan to expand at this point.
The menu isn't as extensive as most Italian restaurants, with just about all the options printed on place mats on the table. Also listed on that menu: "In questo locale si mangia con le mani." In English, that's "In this place, you must eat with the hands."
See previous After Hours reviews here.
Rooster House, Vicenza, Italy
Hours: 7 p.m. to 2 a.m. Tuesday through Sunday.
Specialties: Chicken with fries (9.90 euros) or vegetables (10.50 euros), various pizzas (6-8 euros), appetizers (3.50 to 5 euros), beer (3 euros for a small glass up to 24 euros for a 3-liter pitcher), wine (10 euros a bottle), various hard liquor (2-5 euros), soft drinks (2.50-4 euros), desserts (1-3 euros), peanuts (free).
Dress: Casual.
Clientele: Mostly Italian, with some Americans.
English menu: Yes. It's all on a place mat. Most of the servers speak some English as well.
Address: Via Brescia 67. It's right behind the Piramidi mall.
Phone: 0444-267080.
Web site: www.roosterhouse.it (under construction)