After Hours: Getting Japanese beer in S. Korea is pricy
---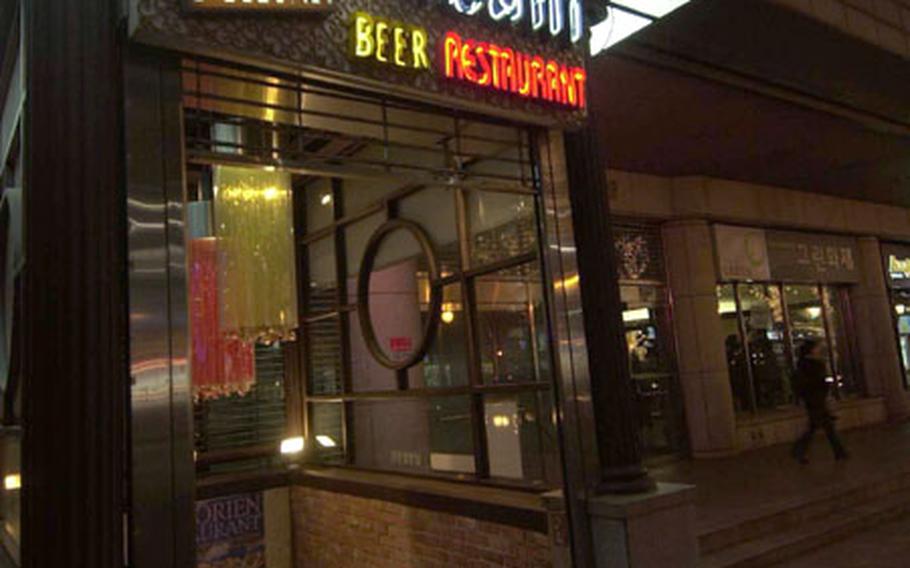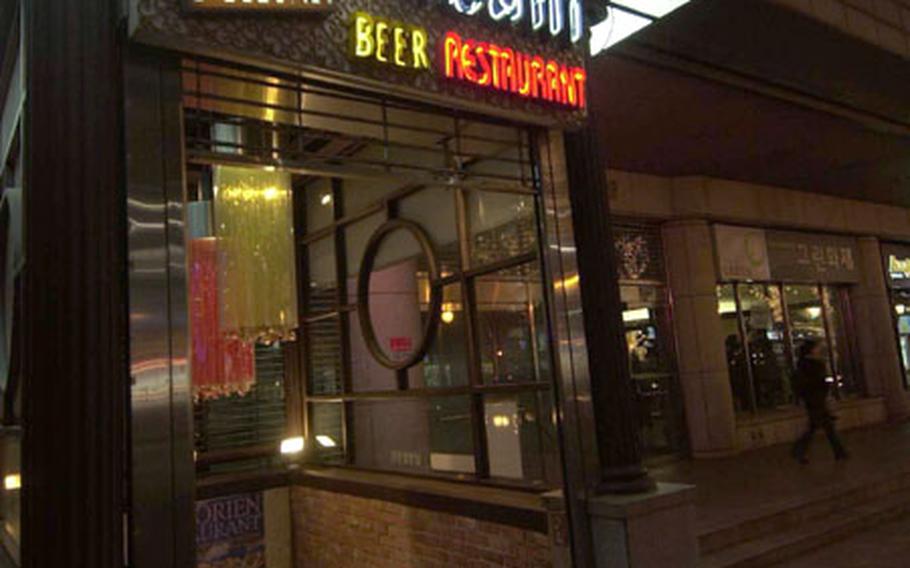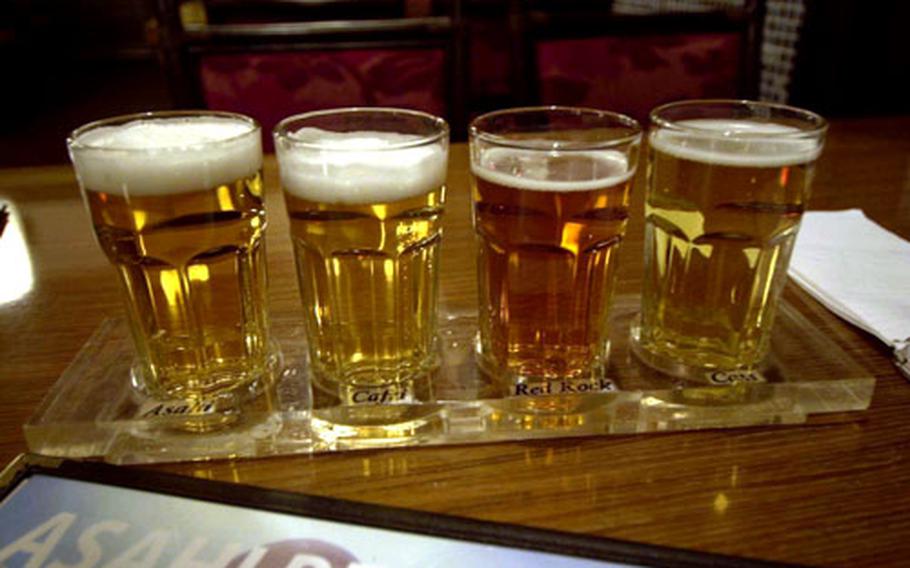 SEOUL — I went searching for a taste of Japan in Seoul and found it — at Tokyo prices.
With more than a decade in Japan under my belt, I start to salivate at the thought of Japanese beer after a few months without it in Seoul.
That's why I decided to head for the Asahi Orien Beer Restaurant near Yongsan Garrison on a recent Friday night. Asahi is my favorite Japanese beer, and I've actually toured the Orion — which is the correct spelling, by the way — beer factory in Okinawa.
My hopes, high when I walked in the door, were dampened more than a bit when I checked out the menu.
I'm used to paying about $3 for a draft Korean beer, so the $7.50 glass of Asahi Super Dry nearly stopped me in my tracks.
And while the food featured in the menu sure looked tasty, I'll never know. I wasn't going to pay $14 for nachos, $15 for seafood soup or $24 for a measly helping of fresh fruit.
Because I wasn't eating, I had more time to compile this list from the menu:
Strangest item: Gastropods season (hot). What? Tease me with delightful details, don't make me think I'm reading — or eating — a biology book.
Second strangest item: Shrimp potato. The photo actually looked like some blob of a potato with a shrimp tail sticking out the back and a lovely line of mayonnaise scribbled across the top. Ummm … no thanks.
Item I'll never order: Roast pork kimchi with bean curd. Because I respect my stomach. And the word "curd" bothers me.
After my first overpriced beer, I decided to go for the nearly $9 beer sampler: offering a taste of Asahi Super Dry, Cafri, Red Rock and Cass.
The waitress made it a point to explain how tiny each sample was, leading me to believe it's been a point of complaint in the past.
I actually enjoyed it. It's not hard to deceive a beer drinker, and the four glasses did the trick. I felt like I had come out on top. And I'll keep telling myself that!
See previous After Hours reviews here.
Asahi Orien Beer Restaurant, Seoul
Hours: Varies based on locationPrices: Pricey. Draft Asahi Super Dry runs about $7.50 a glass; cocktails run about $6.50; and forget about the $240 special that gets you a half-liter of Ballantines whiskey, three bottles of beer and a food sampler plate.Specialties: Food menu tied in to your favorite beer; all expensive. Eat before you arrive.English menu: English, Korean and Japanese available.Dress: As casual as you want.Clientele: A few people on dates, and a bunch of guys who looked like they just finished work.Location: Exit Yongsan Garrison's Gate 1 and cross the street to the side with Camp Kim. Turn right, walk past Camp Kim like you're headed to Seoul Station. Just past the first major intersection, located between the Baskin-Robbins and Kentucky Fried Chicken, you'll see the basement restaurant. Web site: www.asahiorien.co.kr
---
---
---
---