After hours: Get your fresh-baked fix at Saint Marc
---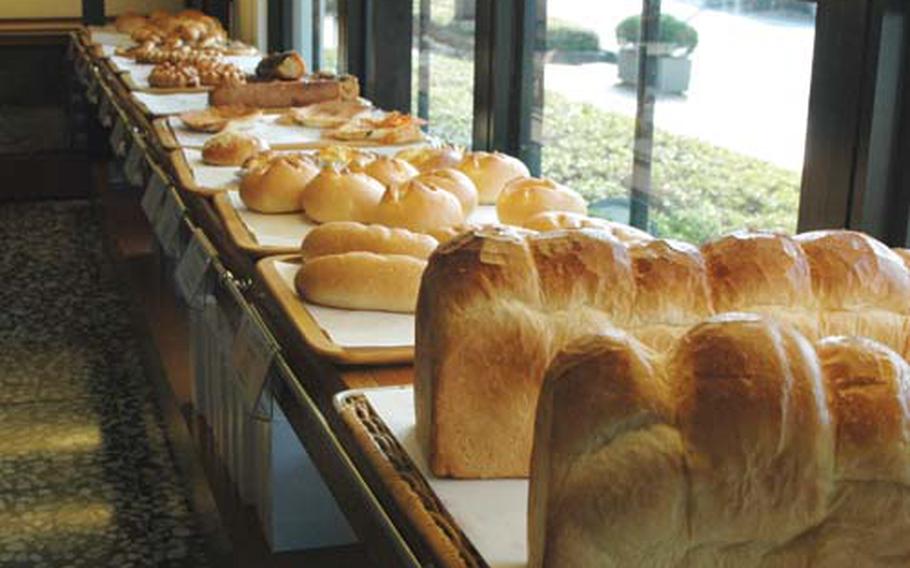 One of my favorite childhood memories is coming home from school to the smell of fresh-baked bread drifting from my mom's kitchen. I love fresh-baked goods and relish the fact that Japan seems to have so many good bakeries.
My wife and I get our bakery fix at Saint Marc, a bakery in Fussa. They have all sorts of delicious breads and pastries in a huge variety of shapes, flavors and sizes. A few of my favorites are the chocolate pastries shaped like little hedgehogs, the curry pasties and the cheese bread, which is fantastic, especially if you get there right when it's fresh out of the oven and the cheese is still a little melted inside.
We always knew there was some type of restaurant in the bakery as well, but we didn't ever go in until recently. Boy, was that a mistake.
Before I describe just how good the food is, I'll make one suggestion: When you are given the choice of rice or bread with your meal, please, please don't order the rice. I'm sure it's perfectly fine, but you'll be missing out.
When you order bread, the wait staff doesn't just drop off some basket of crusty rolls that have been sitting in a warming drawer. Instead, throughout the meal, they come by with a basket with several different items, hot out of the oven. The first time it could be croissants and cheese rolls, the next it could be walnut bread and mini-baguettes. The experience feels more like a wine tasting.
While the bread, to me, is almost the highlight of the meal, the rest of the food is just as good. Saint Marc does a variety of great course meal sets with a choice of fish, chicken or beef. The lunch sets vary from week to week, but all are listed on the menu next to each other, which can be a little confusing. It's not too much of a problem, since the wait staff has a decent knowledge of English.
Overall, Saint Marc's is an excellent culinary experience, whether you're there just to grab a quick loaf of cheese bread or to enjoy a full multi-course meal.
To see previous After Hours reviews, go to:legacy.stripes.com/afterhours
Saint Marc Fussa, Japan
Hours: The bakery is open from 9 a.m. to 11 p.m. Lunch is served from 11 a.m. until 4 p.m., dinner from 4 p.m. until close.Prices: Baked goods cost 70 yen to a couple hundred yen, depending on the item. Multi-course meals range from about 2,100 yen to around 4,500 yen. A la carte entrees cost between 1,000 and 2,000 yen.Specialties: Baked goods; the food menu offers soups, salads, fish, chicken and beef dishes.English menu: YesDress: Lunchtime: semi-casual. Dinner: a good collared shirt and some slacks would be acceptable.Clientele: A mix of Japanese and American locals of various ages.Location: Head directly from Yokota's main gate along the road toward Fussa Station. After crossing the first set of train tracks, bear left at the next stoplight. Continue down the street until you reach the next main intersection. Saint Marc is on the opposite left-hand corner in front of Tsutaya bookstore.
Web site: http://www.saint-marc-hd.com
---
---
---
---