After hours: Germany, El Chico
by
John Vandiver
April 11, 2010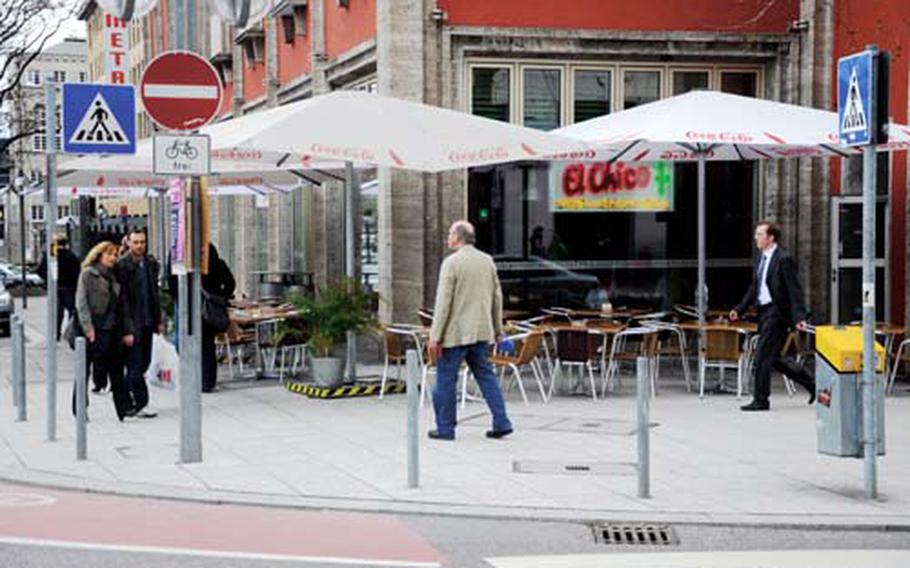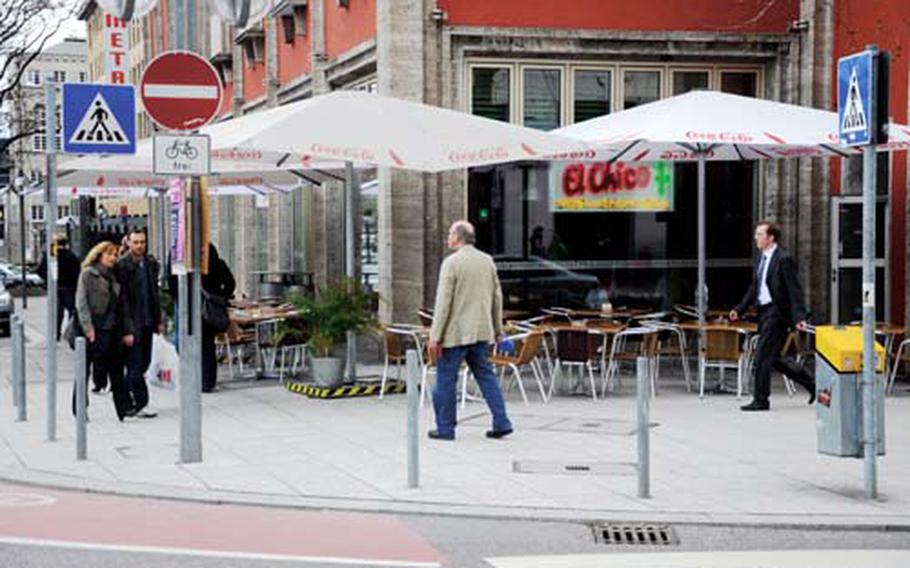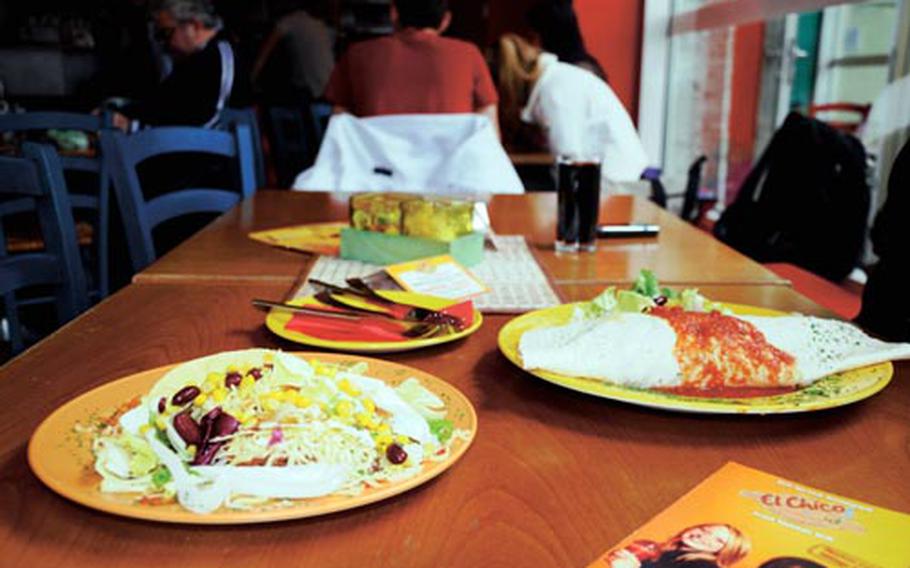 There is a lot to be said about dining out in Deutschland.
Unlike in the States, where an abundance of chain restaurants usually translates into boring and predictable menu selections, most German eateries I frequent seem to have more personality.
There's also something nice about the polite indifference of German waiters and waitresses who don't mind leaving you alone to simply enjoy your meal. None of that over-the-top friendliness you get at places like Chili's or Bennigan's or TGI Fridays. All that cheeriness and concern about my level of satisfaction feels more like harassment to me.
Still, these German restaurants have their downside. For one, we Americans like our portions big. But all too often the Germans skimp on serving sizes, while still charging an arm and a leg. Sometimes I really miss supersized, belly-bursting, American-style portions that are easy on the wallet.
Enter El Chico.
In Stuttgart, Germany, if you're looking for that quintessentially American experience of overeating, then head downtown for this Mexican restaurant on Bolzstrasse. During a recent visit, I ordered the chicken burrito supremo, and was I in for a surprise. It was actually big. And at 5.50 euros, a relative bargain too. This is a very rare combination in Stuttgart, where restaurants tend to be quite pricey.
El Chico's menu offers all the typical dishes found at American-style Mexican restaurants: enchiladas, quesadillas, tacos and fajitas.
And if you visit between 11:30 a.m. and 5 p.m., it is all self-service — you order and pick up your food at the counter. If you're in a hurry, this is a good place for a short lunch break because the food is prepared fast and you can pay at the counter instead of waiting for some wayward waiter who forgot all about you to wander by.
My colleague, Warren, found this somewhat annoying, but I thought the self-service concept made for a quick and efficient lunch.
Warren ordered the three beef tacos for his meal, which was served with Mexican rice and refried beans. His review was mixed.
"It was good. It was surprisingly authentic tasting," Warren said. "But the shells were a little on the soft side."
Mushy shells aside, El Chico is a solid choice for a reasonably priced lunch or dinner on your next visit downtown.
It's like a mini Chili's, but without all the friendliness.
vandiverj@estripes.osd.mil
Know a restaurant or entertainment spot you'd like to see reviewed in After Hours? E-mail John Taylor at taylorj@estripes.osd.mil.
El ChicoLocation: Bolzstrasse 10Directions: In the heart of downtown Stuttgart, just off B27 and around the corner from the Schlossplatz.Hours: 11:30 a.m. to 11 p.m.Food: All the standard Mexican specialties.Prices: Dishes on the lunch menu are between 4 and 7 euros; dinner is between 10 and 15 euros.English menu: No, although there were a few English words in parentheses after a description of ingredients. But who really needs a translation for Mexican food?Clientele: Germans and other locals; Americans have not discovered this place.Dress: CasualWeb site:www.el-chico-restaurants.dePhone: 0711-22-38-206