After Hours: Gasthof Andreas Hösl Zum Stich'n in Grafenwöhr
by
Seth Robson
November 3, 2010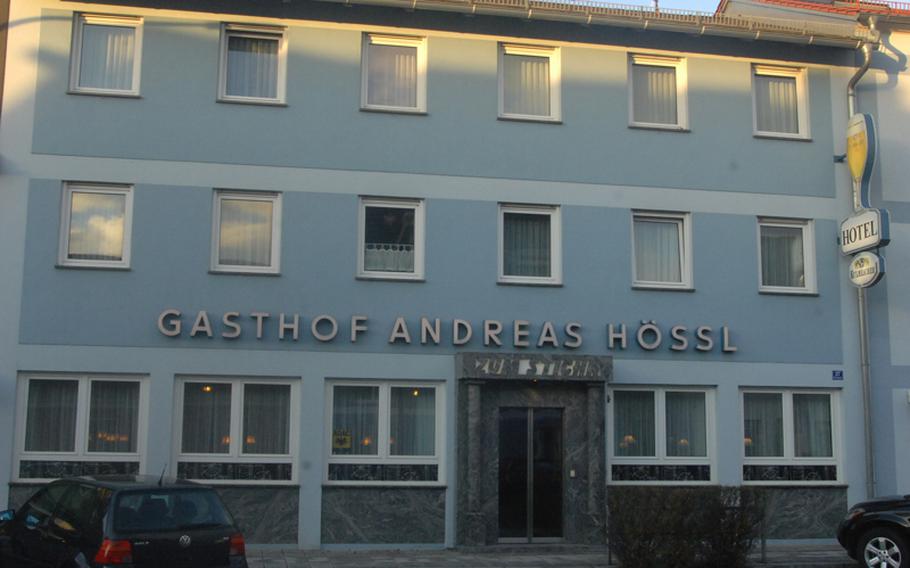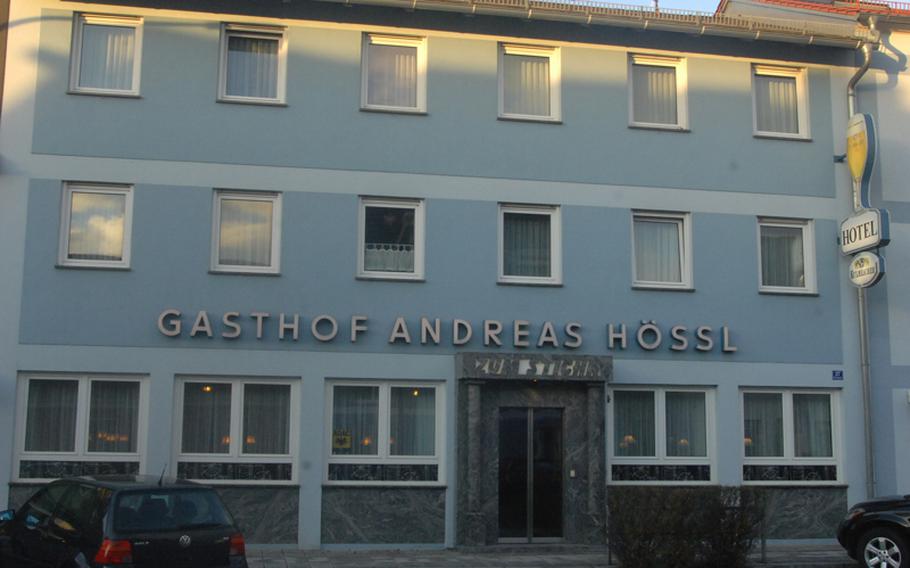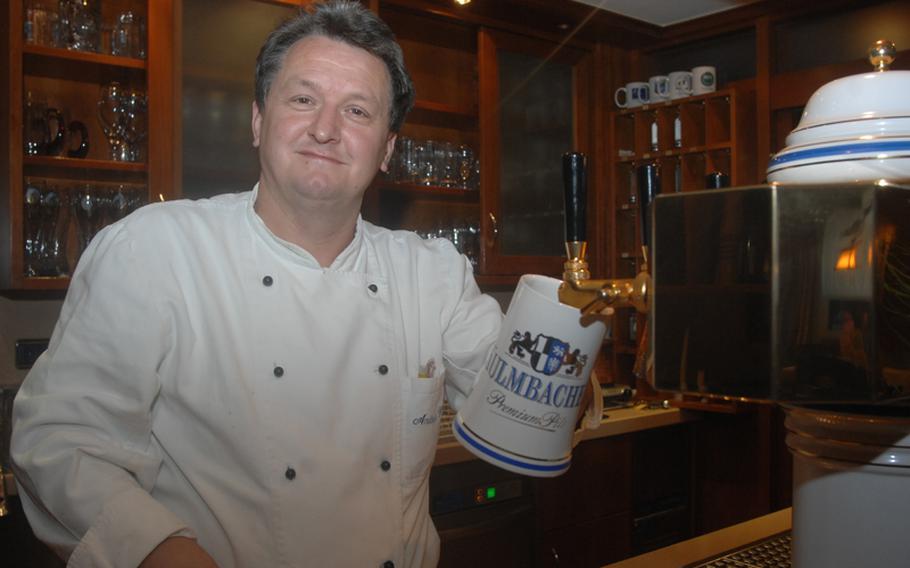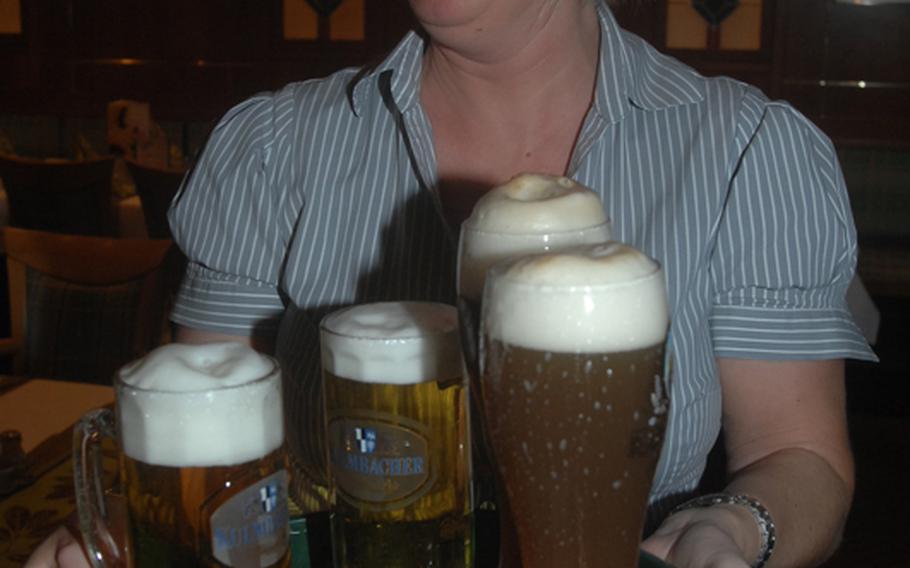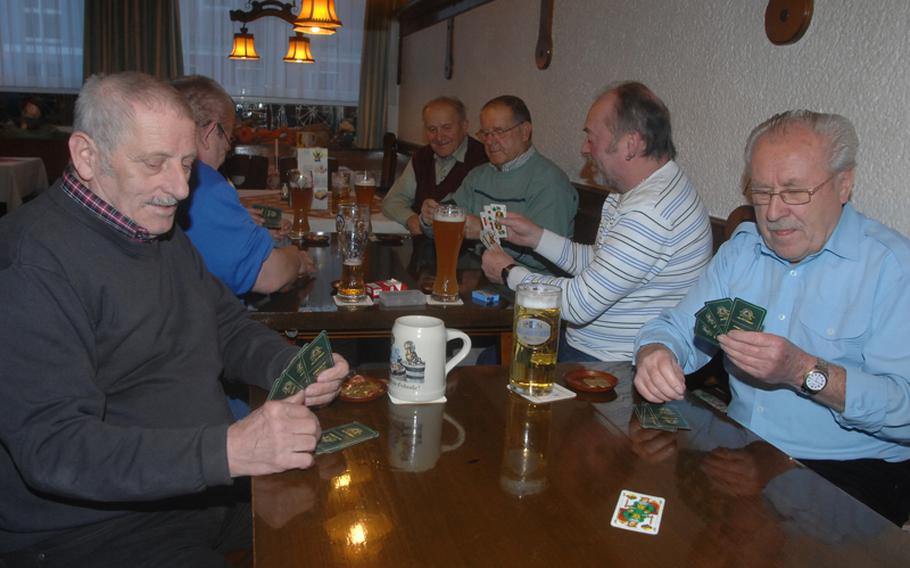 Grafenwöhr Training Area has grown into one of the U.S. military's largest overseas facilities over the years, and Gasthof Andreas Hösl Zum Stich'n has kept pace.
The hotel-restaurant, a few hundred yards from the training area's main gate, opened in 1965 to cater to the American military community, according to owner Andreas Hösl. And it still does a large portion of its business with the servicememebers who live and train at the base in southeastern Germany.
Originally built and operated as a guest house by his parents, the facility has expanded accordingly. In 1978, the family added a building with more rooms for guests behind the main structure on Grafenwöhr's main street. In 2003, as the Army began to greatly expand its forces in the area, Hösl acquired the building next door and added an outdoor beer garden. And last year, he bought the building across the road.
The hotel now has 40 rooms that are often full of Americans on temporary duty at the training area for the frequent military exercises held there to prepare units heading to combat zones like Iraq or Afghanistan.
Hösl, who learned to cook in Garmisch and took over the hotel and restaurant from his parents in 1984, said the building's beer garden was his dream for many years. Nowadays it is a popular summer hangout for Americans with local inside knowledge, he said.
Although 80 percent of the restaurant's clientele is American, there is a regular group of German customers who can be spotted in a corner most nights at the Stammtisch — table for regular customers — playing cards and downing mugs of Bavarian Kulmbacher beer.
The restaurant is named after the 18th-century owner of the house where the establishment got its start — a name it retained even though it burned to the ground in 1841 and was rebuilt. The part of Grafenwöhr where Zum Stich'n is located was destroyed by Allied bombing raids during World War II, but diners can see the history of the town inside the restaurant. One of the features is a large depiction of the medieval walled town, which is preparing to celebrate its 650th anniversary.
As for the food, Hösl's specialties are T-bone steak and freshly caught local trout best washed down with a liter of Kulmbacher served up by his wife, Andrea.
Young soldiers looking for a fashionable night spot would be advised to stick with the bars, nightclubs and restaurants on Alte Amberger Strasse close to the training area's Gate 1. But for those looking for a place to stay during temporary duty at Grafenwöhr or for families looking for a warm, friendly place for a meal, the guest house is ideal.
Location: Neue Amberger Strasse 27, 92655 Grafenwöhr
Directions: From Grafenwöhr Training Area's main gate, turn left on Neue Amberger Strasse. The blue guesthouse is a few hundred yards down the road on the opposite side. It is not far from the old town.
Hours: 11 a.m. to 9 p.m. daily, closed Wednesday.
Food: Specialties include T-bone steak, locally caught trout and the popular Kulmbacher beer.
Prices: Grilled filet steak is 16.40 euros; the beer is 2.40 euros for one-half liter.
English menu: Yes
Dress: Casual
Clientele: Mostly American, some local Bavarians.
Phone: 09641-92270
Website:www.hotel-hoessl.de/english
---
---
---
---