After Hours: Full Monty British Pub in Yokohama is one of the region's best pubs
---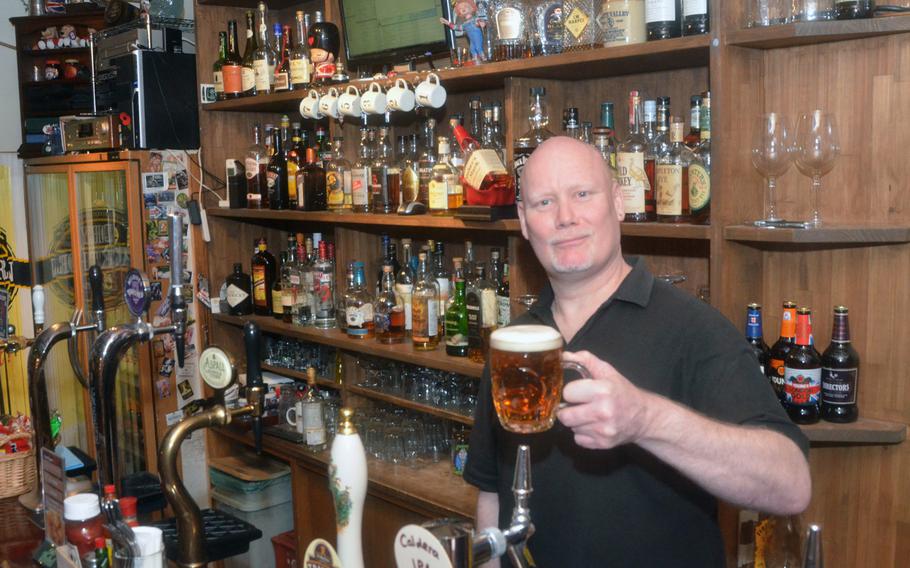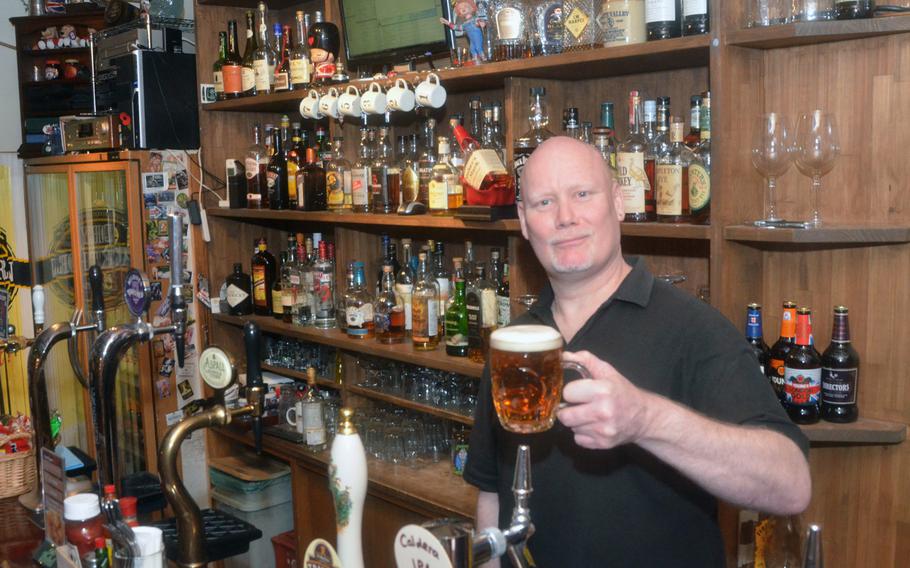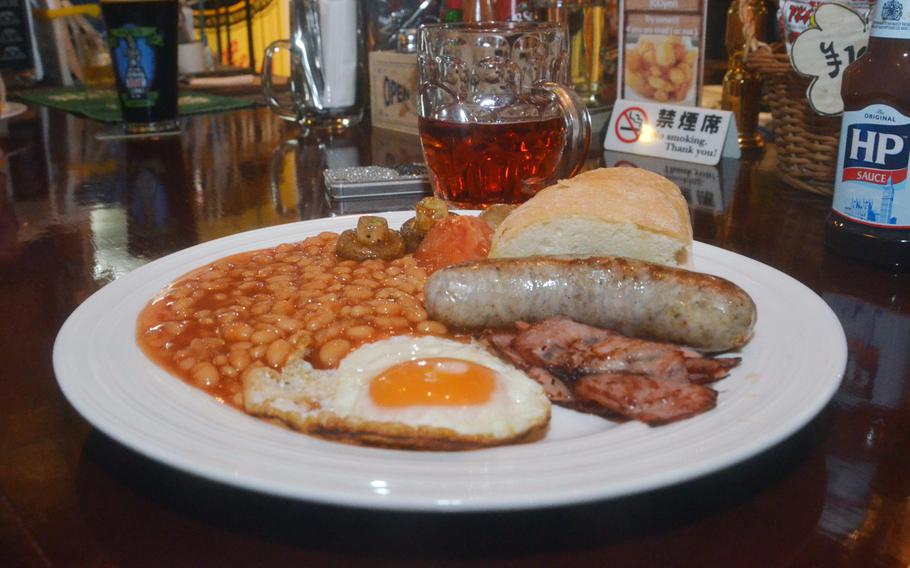 I sometimes struggle with competing instincts when I find a place I regularly enjoy: telling everyone I know how good it is versus keeping it to myself.
Judging by the average weekend crowds at Full Monty British Pub and Cider House in Yokohama these days, it's not much of a secret anyway, so I might as well let you in on what I consider one of the region's best pubs.
There are a few pubs in the area that serve good food and drinks but have an ambience about as exciting as a post office. Others are lively but consider themselves British simply because they have a "mind the gap" sign on the wall and a bottle of Bass Ale dating to 1997 in the back of the fridge.
Full Monty suffers from no such faults. It is unmistakably British — and rather English, for that matter — from the match or movie playing above the bar right down to Clive Poole, the Liverpool FC-loving cider connoisseur serving up the pints.
This is Poole's third Full Monty incarnation in its nine years of existence in Yokohama. Although this one is smaller than the previous Kannai location, its selection of quality drinks remains large.
The rotating kegs generally will have something that craft beer fans know well, such as an offering from Oregon-based Rogue Brewery. But the newer experiences, particularly for Americans, might include an Iron Maiden Trooper Ale or a Bleddyn 1075 IPA.
At 1,000 yen per pint, the drinks aren't cheap, compared with a night of Asahi or chu-hai at the average izakaya. But given the serving size, the average strength and the superior quality of the beer, the prices are on par and possibly better than other craft pubs in the region. Half- and ¾-pint sizes are also available at lower prices.
If beer doesn't excite you, or you're just looking for something new, there isn't a better place around to learn about ciders. There are several on tap and in bottles, ranging in taste and texture from a bone-dry champagne to something approaching apple-juice sweetness. Several of the ciders make a fine finish to the hearty food available.
While I suppose it's possible to come to Full Monty on a diet, I wouldn't recommend it. The full all-day breakfast is ample for a starving man; the half-sized breakfast of eggs, sausage, beans and more should be plenty for others.
Fish and chips is always popular here, especially on Wednesdays, when the dish is available with a pint for 1,500 yen. The fish here flakes off nicely on the fork, while still carrying enough heft to stand up to frying without going dry. The day's curry is another good choice, especially if it's the spicy lamb vindaloo.
Unfortunately, Full Monty is on its summer pie hiatus. The freshly made savory pies will be back in autumn, and when they are, you might want to arrive early before offerings like the steak and stilton cheese pie sell out.
If you're coming out on a Friday or Saturday night, arriving early is wise for groups, since table space is sparse here.
That said, the compact space is also what gives Full Monty its warmth. It's a natural space for easy conversation with anyone from a sailor to a Japanese office worker to a homesick Englishman blaming his favorite football team's manager for the downfall of western civilization — as others nod right along with him.
slavin.erik@stripes.com Twitter:@eslavin_stripes
Full Monty British Pub and Cider HouseDirections: From Keikyu Hinodecho Station, cross the street to the bridge. Full Monty should be visible across the river. If not, cross the bridge, turn left and look about 100 meters away on the right, on the corner.
From JR Kannai, take the north exit, walk straight up to the light and head left, crossing the main street. Then face right and cross the street again. Walk for 5-10 minutes along Yoshidamachi until you get to the river, then turn left along the river, without crossing it. Walk for about five minutes along the river until you see Full Monty on the left. Find a map in Japanese at fullmontyyokohama.com/map.html
Hours: Closed Mondays. Open 5 p.m. to midnight Tue.-Fri.; 4 p.m. to midnight Sat.; 4 p.m.-11 p.m., Sun. Hours are subject to change, so call or visit the pub's Facebook page before coming.
More information: Phone: 045-334-8787. The pub has a Facebook page.
---
---
---
---