After Hours: French rural and Italian coastal cuisine inspire Edelweiss in Weiden, Germany
---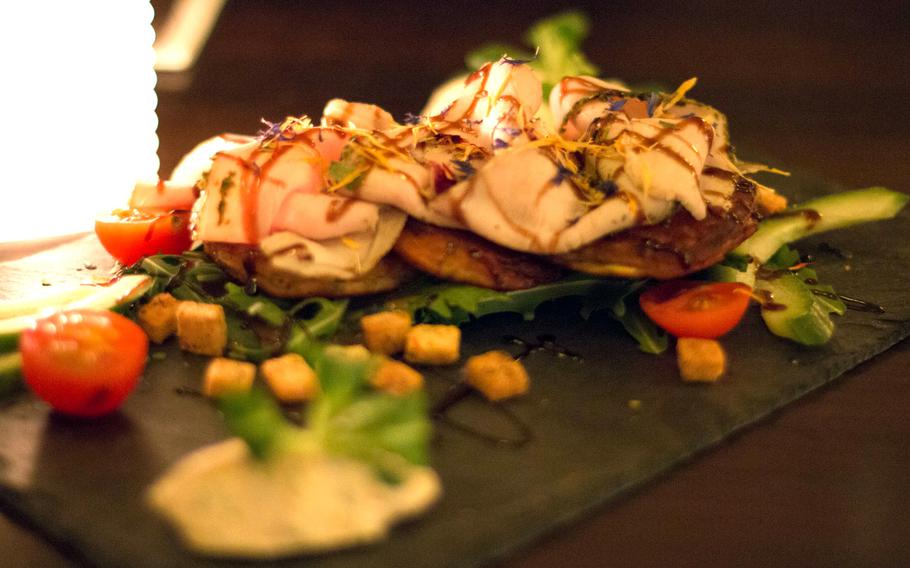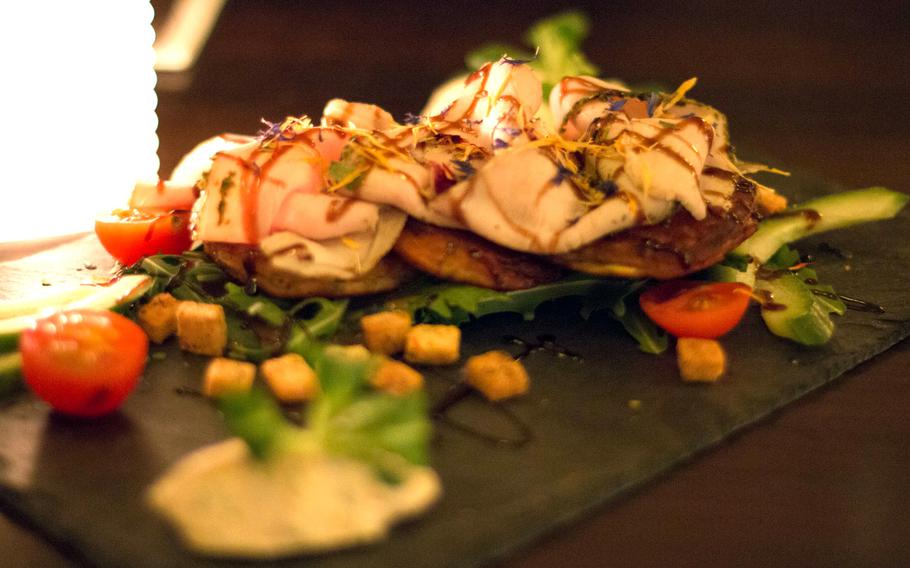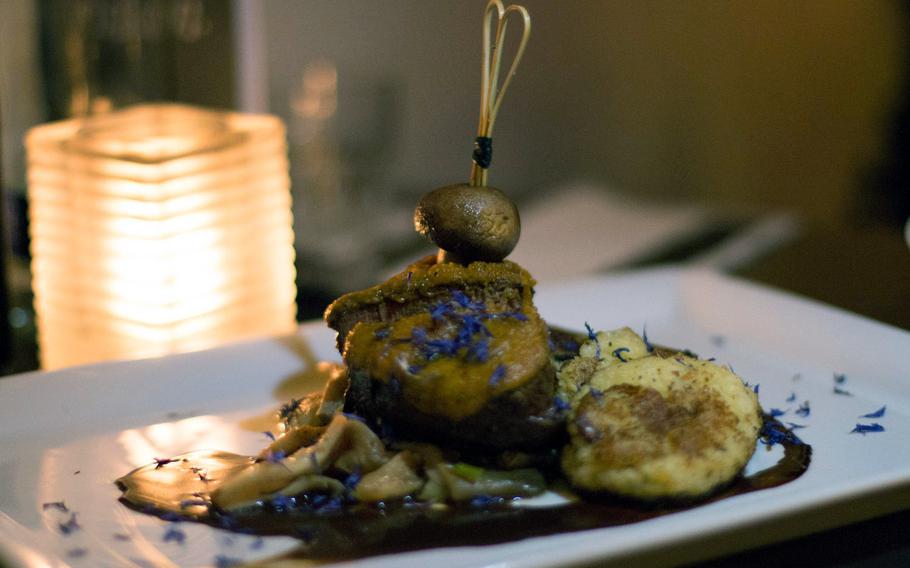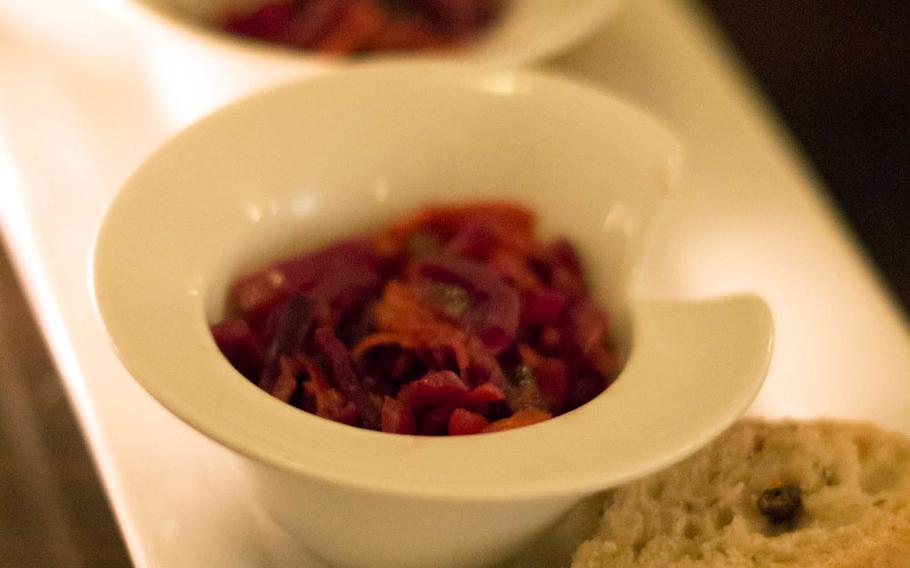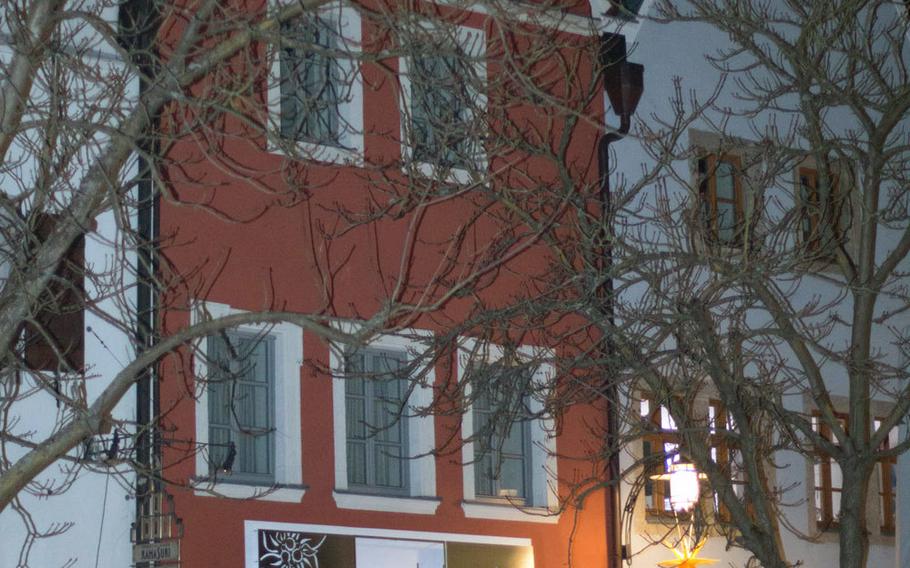 The adage "You get what you pay for" is generally sound advice, especially when it comes to food.
It isn't that all great food must be expensive, but when it comes to food as art, having chefs who can marry culinary artistry with technical execution is going to cost a few euros. But that doesn't mean you can't find fantastic food at a reasonable price. At Edelweiss in Weiden, Germany, this basic concept is a focal point, and the chefs work within those boundaries to create some great dishes.
Using a small, focused menu, Edelweiss chefs have been able to craft dishes that take inspiration from coastal Italian and rural French cuisine. Items such as nero tortellini with lobster sauce and prosecco foam reside on the menu next to dishes of German-raised lamb.
This variety, combined with the relatively small menu — two starters, seven main courses, five salads and a handful of desserts — has given the chefs the ability to, well, play with their food. Interesting additions to generally dull dishes such as glass noodles to the calamari and the various espuma and foams woven throughout the menu raise the experience of dining at Edelweiss. Even foodies combating culinary ennui will find interesting combinations here — one of the more daring is a beef filet that takes a deconstructed, high-end approach to barbecue.
Finding beef in Germany is often hit or miss, and in less-than-talented hands, it's easy to ruin. At Edelweiss, the filet, ordered medium-rare, came out perfectly cooked and, more importantly, properly cleaned of all gristle. The mushroom ragout underneath the steak was less impressive — a bit overcooked and oversalted. But the truffled potato pancake was simply perfect — carmelization, seasoning and just enough truffle, neither overpowering nor underwhelming. The Edelweiss chefs absolutely nailed it.
The starter was more of a mixed bag. I chose the herbed calf filet with vegetable blini and arugula salad. A side quenelle of garlic cream was an interesting addition and most welcome. The filet was thin-sliced, served cold atop the hot blinis, which rested on the salad, resulting in all three being lukewarm. The dish was good — the flavors were vibrant, but with a slight adjustment to the presentation it would be spectacular.
The desserts were also highly experimental. A fried apple slice with wedges of white chocolate parfait and a vanilla sabayon was simple but sublime. The tiramisu was fantastic, but clashed with the blood orange supremes served with it.
Of special note was the wait staff, who were open to a series of questions and handled an extremely busy floor with exceptional professionalism and care.
Even with drinks, a robust starter, two main dishes, two desserts and an amuse bouche of sweetened red cabbage and carrot, the meal was 67 euros (about $92.50). It's not the cheapest place in Weiden, but given the quality and culinary expertise, it was a bargain.
darnell.michael@stripes.com
EdelweissLocation: 37 Unterer Markt, Weiden, Germany
Hours: Daily hours are noon to 2 p.m. and 6-10 p.m. Breakfast is served daily from 8:30 a.m. to noon; Sunday brunch runs from 10 a.m. to 2 p.m.
Food: Coastal Italian and rural French.
Dress: Casual, but avoid wearing ripped jeans and T-shirts.
Costs: Starters begin at 9.90 euros; main dishes range from 11.90 euros to 26.90 euros; desserts cost from 4.90 euros to 7.90 euros.
Information: Menu is in English and German. Call for reservations: (+49) (0) 961-38818283 or visit www.edelweiss-weiden.de.
---
---
---
---