After Hours: Freihung clubhouse hosts popular Thai eatery
by
Steven Beardsley
November 20, 2012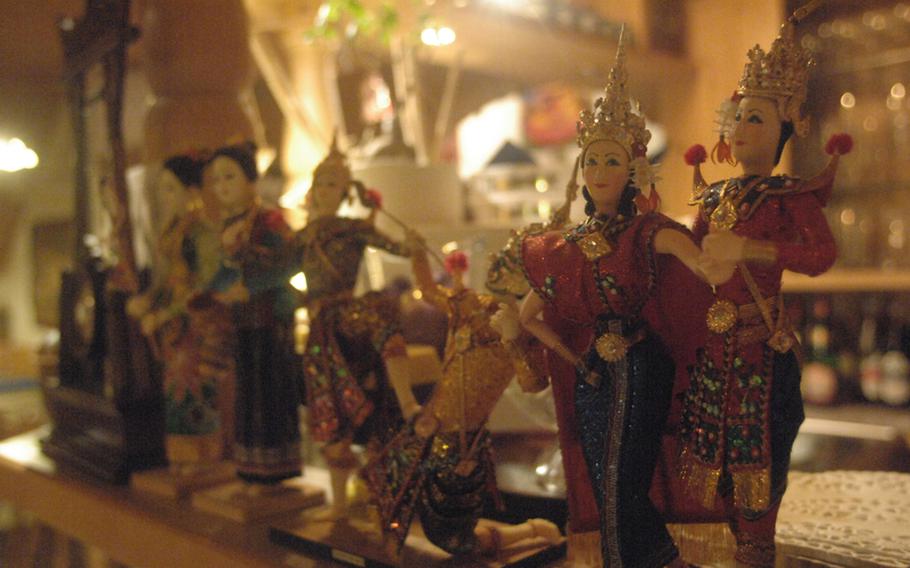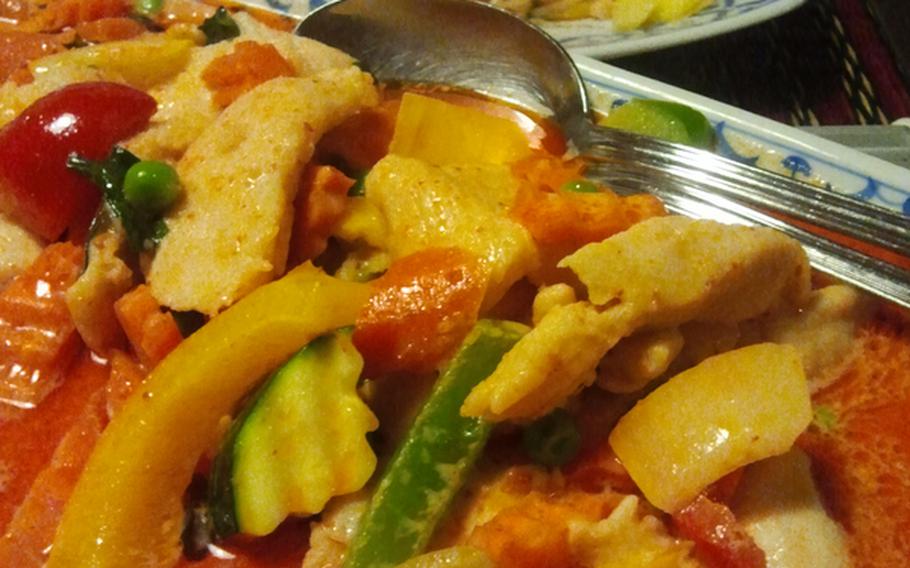 It's a bit deceiving from the exterior, but the two-story clubhouse flanking the soccer field in Freihung hides a restaurant that has fast become a favorite for local Americans.
Those who've eaten at Sai Nam rarely need help finding their way back. They return for reasonably priced Thai cuisine made with fresh ingredients, something special in a region that doesn't boast much in the way of Southeast Asian cuisine.
"Good food. Always the same people here," is how owner Sugunya Umlauf touts her restaurant.
Most of those people are Americans. Freihung is roughly equal distance from both sides of the Grafenwöhr Army post, meaning any given night is likely to find an American in the restaurant. A recent Tuesday saw a table shared by Angie Rafuse, who lives in Speichersdorf, some 45 minutes north of Freihung, and Katie Bradford, who lives 30 minutes south, in Amberg.
"The food is really good — the best Thai food I've had," Rafuse said. "And the service is wonderful."
The dishes are familiar Thai, blending coconut, garlic and curries with fresh vegetables, chicken or prawns. Pad Thai — fried rice noodles — and curries are the most popular dishes, Umlauf said, as is tomyam gai, a chicken soup in coconut milk.
My wife and I recently tried the pad thai gai and the panäng gai, the latter a chicken dish with bell peppers and onions in a spicy red curry sauce. Both tasted as great as they looked, with tender chicken and vegetables that still had bite.
The spice in the panäng gai offered a nice kick at the end of a smooth coconut sauce.
The tomyam gai, a coconut-milk soup with chicken and mushrooms, was equally smooth, while the glow naam resembled a won-ton soup that bests Chinese takeout. A fried won-ton appetizer was surprisingly light and flaky on the outside with a savory pork filling.
The décor is Thai-Bavarian, with ornate Asian tapestries mingling with mounted antlers. The service is reasonable for this area. Despite our server enduring what looked like a busier-than-average weeknight, she remained responsive and friendly. The food certainly didn't suffer.
Sai Nam is open only for dinner, but Umlauf said she'll serve lunch for groups of more than 20 people if diners make arrangements in advance. She's also open to large groups for dinner, as well as cooking items that aren't on the menu, if diners call ahead.
Weeknights are typically quieter, unless it's payday.
"Tuesday, Wednesday — when the Army has money, they come," Umlauf said.
Location: Am Hackelweiher 12, 92271 Freihung.
Directions: Take the B299 highway south from the Grafenwöhr side of post or north from the Vilseck side. Turn at the Freihung exit toward the train station and head toward the train station. Pass the veer-off for the train station and continue straight along a large field. Turn left, following signs for Sai Nam. Find the restaurant in the building next to the soccer field. Don't be confused by the clubhouse atmosphere — head upstairs and find the single-door entrance to Sai Nam.
Hours: Tuesday through Sunday, 5-10 p.m. Closed Monday.
Food: Thai.
Prices: Most entrees are 8.50 euros. Duck and seafood dishes cost more. Most appetizers and soups are 3.50 euros. Drink prices are typical, ranging between 2 euros and 4 euros.
Phone: (49) (0) 9646-808850
Menu: German and English.
Dress: Casual.
Asian dolls add to the atmosphere at Sai Nam, which mixes Asian and Bavarian influences in its decor.
Steven Beardsley