After Hours: For a tasty, affordable ramen, try Gogyo
by
Christopher B. Stoltz
December 27, 2007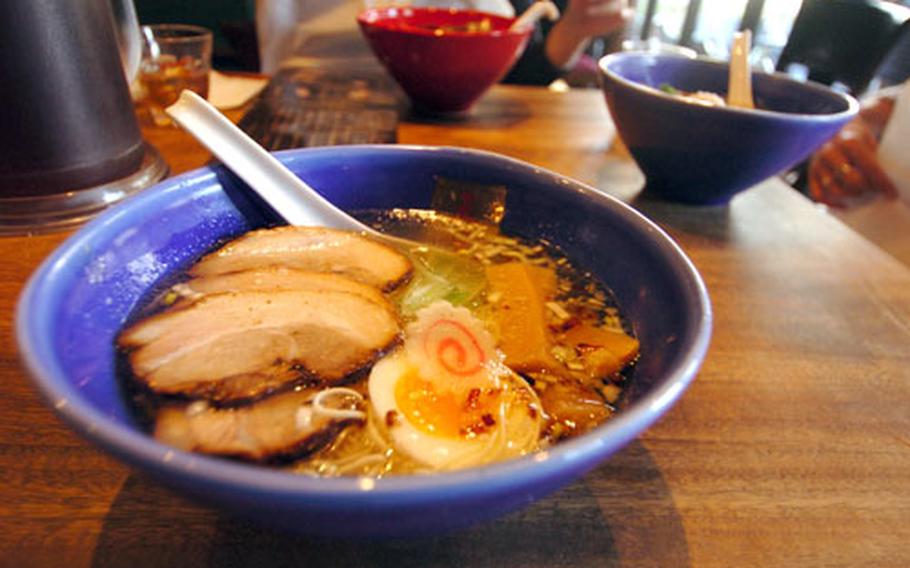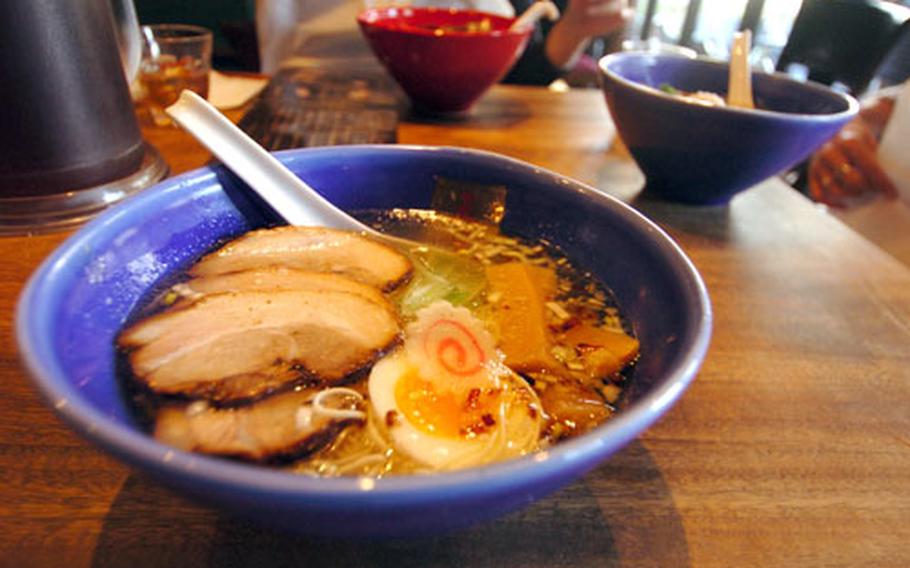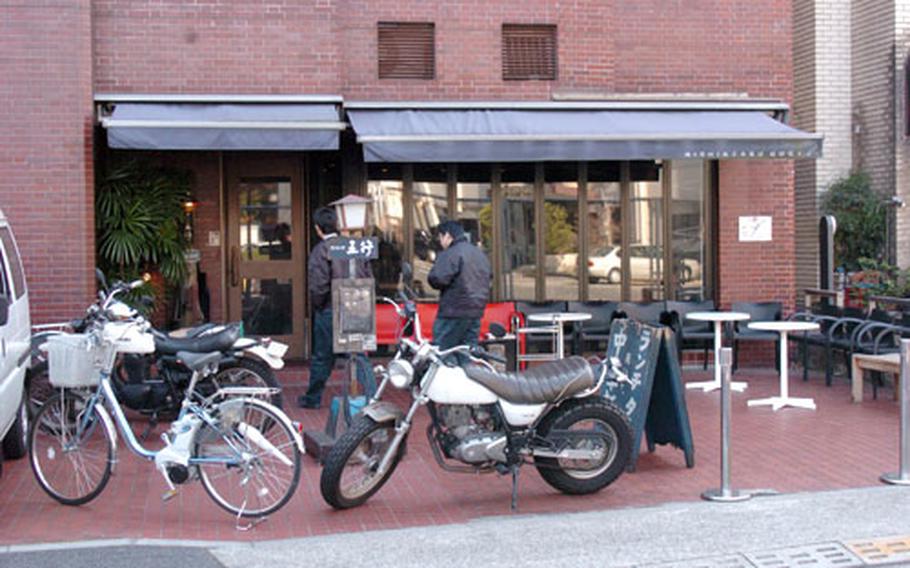 ROPPONGI, Japan — This isn't your average "Oodles of Noodles" ramen. Gogyo is a ramen shop within a stone's throw of Hardy Barracks. It is quite prominent and famous for its different types of ramen.
The restaurant is an excellent place for dinner and after hours drinks. It becomes crowded at noon and around 6 p.m., with a line forming outside the entrance. Don't worry, if it's cold there's an outside heater to keep you warm.
Gogyo, located across the street from the gate of the barracks, is part of an upscale chain that has three other restaurants in Japan.
The layout feels very organic and cozy, with dark wood prominent throughout the restaurant.
Gogyo has an impressive menu with everything from gyoza to monster chicken wings that you buy one at a time. The food is Okinawa-inspired and the recipes change depending on which shift is working, with some cooks putting in a touch more miso or salt. But it's always good.
Gogyo converts easily to a bar in the evening hours and is open till 3 a.m. The first train in Tokyo runs at 5 a.m. Gogyo doesn't take reservations, so there is no real way to avoid the line if you're planning on going during meal hours. You may have a bit of a wait, but the line tends to move fast.
After your wait, you will be rewarded with a pleasurable dining experience with a friendly staff and tasty noodles. Nothing on the menu is more than 1,500 yen, and drinks are reasonably priced for Roppongi.
The main attraction is the ramen. The burnt kogashi-miso ramen tends to be the favorite among the locals.
As for me, I recommend the shio ramen any time of the day. But I'll let you decide.
See previous After Hours reviews here.
Gogyo Roppongi, Japan
Hours:11:30 a.m.-3 p.m. and 5 p.m.-3 a.m., Sundays and holidays 5 p.m. to midnight Prices: Nothing over 1,500 yenSpecialties:Kogashi-miso ramenEnglish menu:YesDress: CasualClientele: Mostly JapaneseLocation: Across the street from Hardy BarracksWeb site:http://ramendining-gogyo.com/nishiazabu/index.html(in Japanese)
---
---
---
---