After Hours: Flörsheimer Warte near Wicker, Germany
by
Mark Patton
July 30, 2010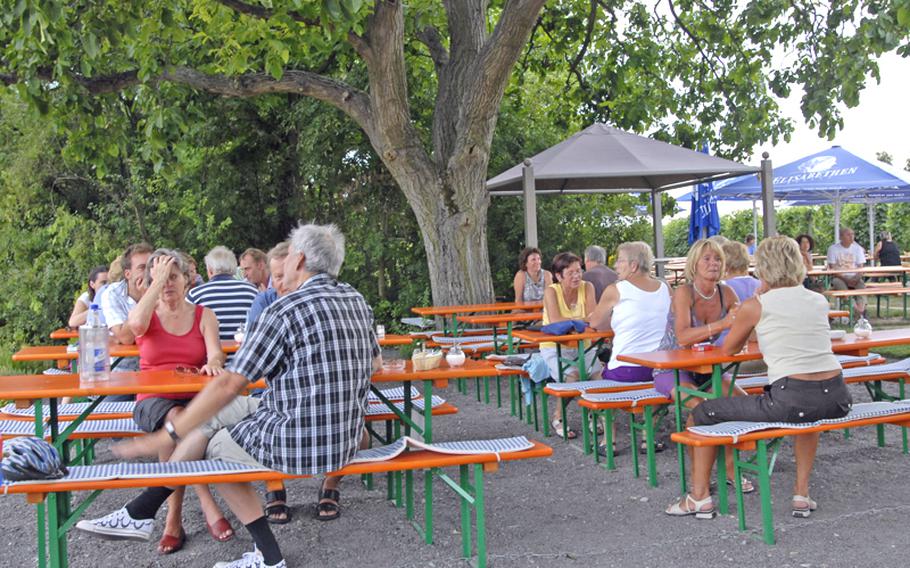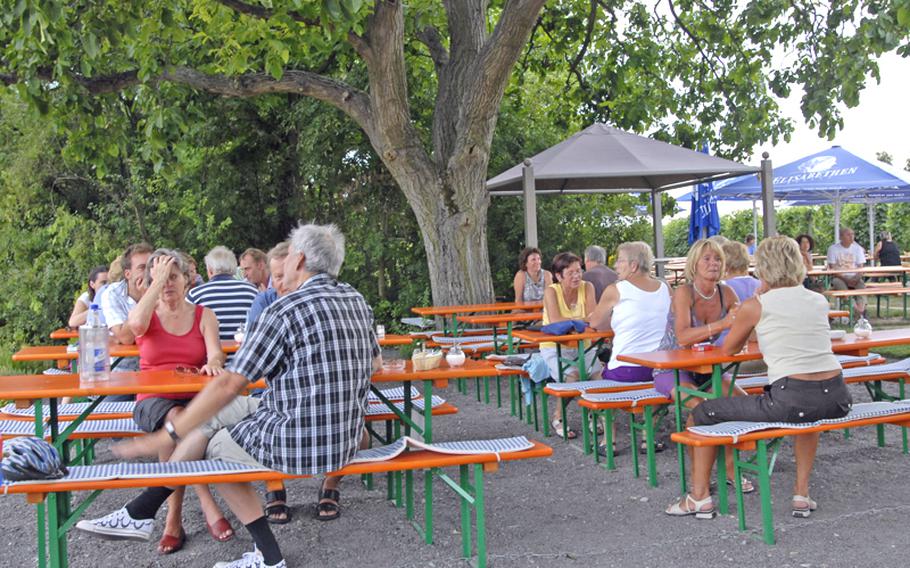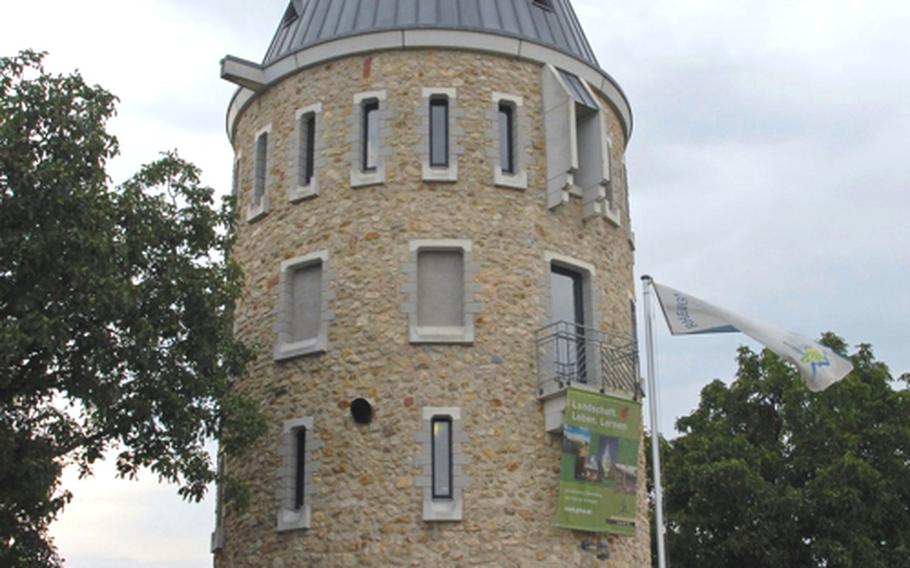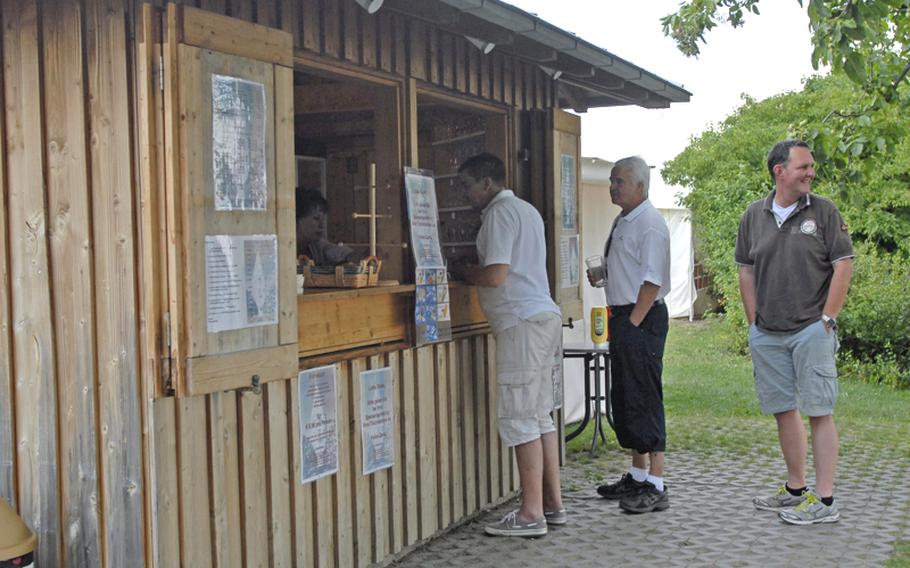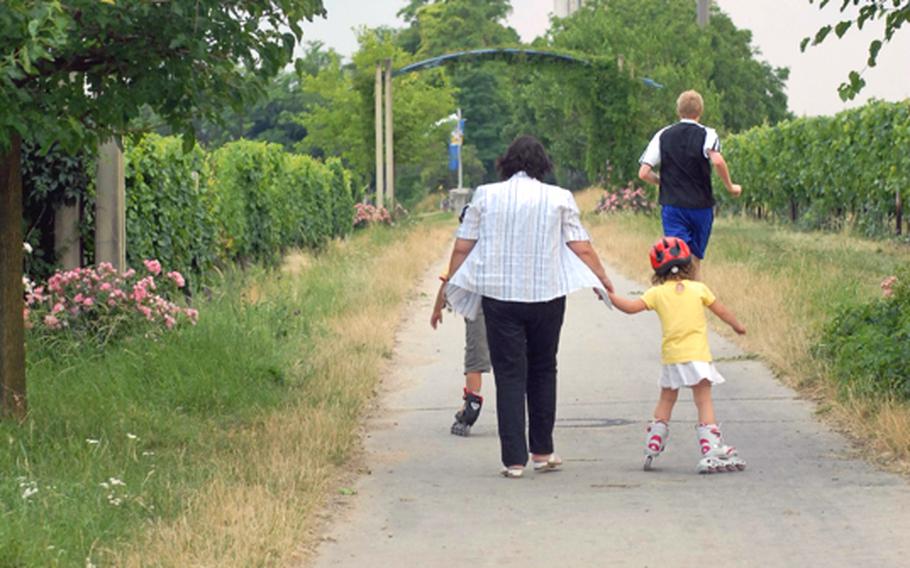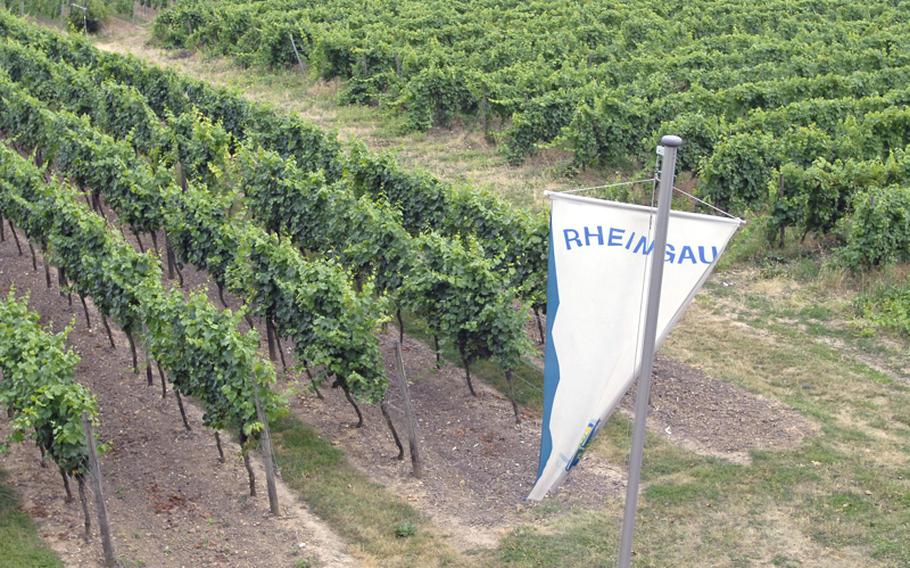 Normally, I decide what places to write about by word of mouth or what kind of food I am in the mood for, but this time I have to give my dog credit.
While strolling though the German countryside one night with my young Labrador, we came upon a watchtower nestled in the vineyards of Flörsheim. When I got closer, I saw there were tables outside, but unfortunately it was a Tuesday night and the Flörsheimer Warte was closed. I returned the next night to see what this place was all about.
Park benches sit underneath trees. Sun umbrellas stand beside a reconstructed 15th-century tower. In every direction there are vineyards, making this a perfect spot to prepare for the summer's wine festivals.
"It's a special atmosphere here, sitting in the middle of the countryside and yet you can see the Frankfurt skyline," said local resident Markus Wieberneat.
The Flörsheimer Warte is not accessible by car, but you can park 10 minutes away at the beginning of a bike and hiking route that goes through 16 wineries and is one of the starting points of the almost 75-mile Rheingauer Riesling Route, named after the signature wine of the region.
The atmosphere reminded me of a cross between that of a wine festival and a hiking or skiing hut in the Bavarian Alps, with a combination of bikers stopping to refuel their bodies or folks just there to kill a few hours on a nice summer night.
Although the Warte is not the place to go for a fancy meal, it's perfect for German comfort food or a couple of pretzels. On Sundays and German holidays, a breakfast is also offered.
What makes it great is the wine.
"You can have some wine and look to the vineyards to see where the wine came from," Wieberneat said.
When you arrive at the Warte, the first thing to do is pick a table, and look at the number on its side. There is a hut where you give your order and it will be brought to your table when it's ready.
While you are waiting for your food, you can go to the nearby watchtower and climb the steps for a panoramic view of the Rhine-Main region. Drawings on the walls next to the windows and balcony where you can climb outside show what you can see from your viewpoint.
After enjoying the views along with a glass of dry white wine, I went back to my table where my Flammkuchen, a thin bread dough with cheese, bacon and onions, awaited. Flammkuchen isn't a fancy dish, but it did the job and filled me up.
After eating, I enjoyed some more wine along with the view and atmosphere for several more hours, which is easy to do at a place like this when the weather is nice.
An added bonus for families is the outdoor setting where children have plenty of room to play, so take a soccer ball or Frisbee. Dogs are also welcome.
But the best thing to do here is just sit back and relax.
"Look to the city … always business, but sitting here it's always easy," Wieberneat said.
Location: Flörsheim am Main outside of Wicker, GermanyDirections: From Frankfurt and Wiesbaden, take Autobahn 66 to the Wallau exit (IKEA will be on your left). Follow the road, which becomes Flörsheimer Strasse, through the town of Wicker for about five miles to the end of the buildings. Turn right at the end, and parking is immediately on your left. Walk down the path for about 10 minutes until you reach the Flörsheimer Warte. Hours: From April to October, the Flörsheimer Warte is open 3-10 p.m. Wednesday through Friday, noon to 10 p.m. Saturdays, and 10 a.m. to 10 p.m. Sundays and German holidays. It is closed Mondays and Tuesdays.Food: German and Asian small dishes and wine from the surrounding vineyards. Ice cream in various forms is offered for dessert.Prices: Main menu items start at 2.50 euros for wursts and rolls and go up to 6.90 euro for Flammkuchen. On Sundays and German holidays, a breakfast of cheese and cold cuts, bread with toppings, yogurt, eggs and coffee or tea is available from 9:30 a.m. to noon for 6.90 euros. Wine from the Flörsheimer Warte's vineyards are 2 to 3 euros a glass and between 10.30 and 16.90 euros a bottle.Clientele: Mostly local GermansMenu: German onlyDress: Come as you arePhone: 06145-548777Website:http://michael-beck.de/Floersheimer-Warte-Seite-1321.html (German only)