After Hours: Enjoy grilling, Italian style
---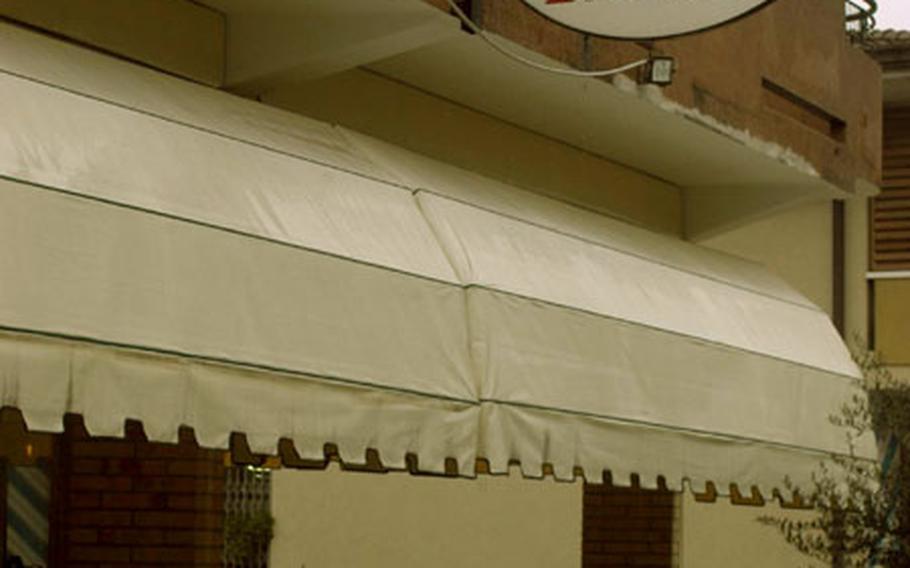 RORAI PICCOLO, Italy — The top part of the sign — "Non solo carne" — might lead one to believe that Ristorante Al Braciere specializes in vegetarian fare.
That is definitely not the case. The restaurant, operated by Ermes and Edda Corazzo, turns 20 years old in March. And there's been a lot of meat cooked on the wood-burning grill in that span.
Those who think that Italian food is all about pasta and pizza will be surprised. There are plenty of pasta dishes involving various meats and fish among first-course choices, but the emphasis is still on the meat. And that's certainly the case for the second course.
Most customers listen to a waiter offer the daily choices from six separate categories: fish or meat appetizers, fish or meat first courses and fish or meat second courses. If your Italian isn't up to snuff, there's an English menu available to provide some translation help. Just be aware that all the offerings on the English menu might not be available on a given day.
If you're speaking English, you might be the only one in the place doing so. The restaurant is only about eight miles from Aviano Air Base, but Edda Corazzo said that visits by Americans are sporadic.
The portions aren't large by American standards, so even light eaters might consider having more than one course (or an appetizer).
For fish lovers, appetizers range from 7.20 to 17 euros, first courses are 8.30 to 14.50 euros and second courses are 8.30 to 24.80 euros. There are various dishes featuring shrimp, swordfish, tuna, sole, scallops and cod, among others.
Those more interested in meat can start with appetizers ranging from 6.80 to 8.80 euros. First courses run from 6.20 to 7.20 euros and main courses range from 9.30 to 16 euros.
Those interested in large slices of meat or fish can get them, paying additional euros for extra kilos. There are also a few vegetable offerings as side dishes and a large dessert menu.
Those looking for wine with their meal can expect to pay about 15 to 20 euros for a bottle, though Edda Corazzo said those willing to open up their wallets can opt for a bottle priced at more than 200 euros. Credit cards are accepted.
Ermes Corazzo does most of the cooking and got his start at a restaurant in nearby Porcia before the couple opened their own restaurant. Edda Corazzo said the restaurant keeps an array of offerings on the menu constantly, with others changing due to the seasons or customer tastes.
Valentina Lehman provided interpretation for this report.See previous After Hours reviews here.
Ristorante Al Braciere
Hours: Noon to 4 p.m. and 7 to 11 p.m. daily. Closed on Wednesdays. Closed through Jan. 31 for holidays.Specialties: Meat and fish dishes cooked on a wood-burning grill.English menu: Yes, but only if you ask for it.Dress: Casual.Clientele: Italian families and small groups of friends.Location: Via Cartiera 63. From Aviano, head to the train station in Pordenone. Take the first right after the station onto Via Cappuccini to a traffic circle. Go left on Via Tessitura, which turns into Via Cartiera. The restaurant (and its parking lot) are on the right.Telephone: 0434-551445Web site: None
---
---
---
---