After Hours: Eat Drink, Man Woman in Stuttgart, Germany
by
John Vandiver
July 8, 2010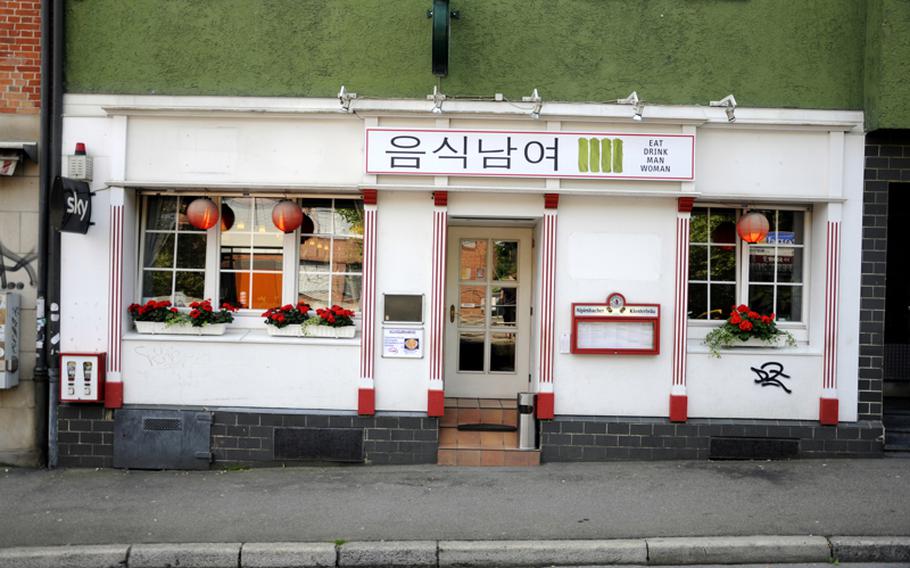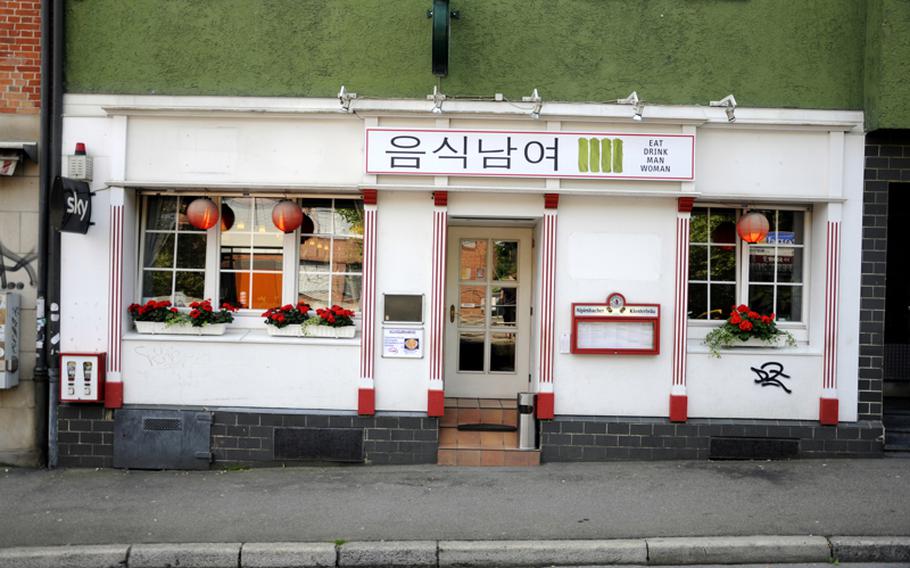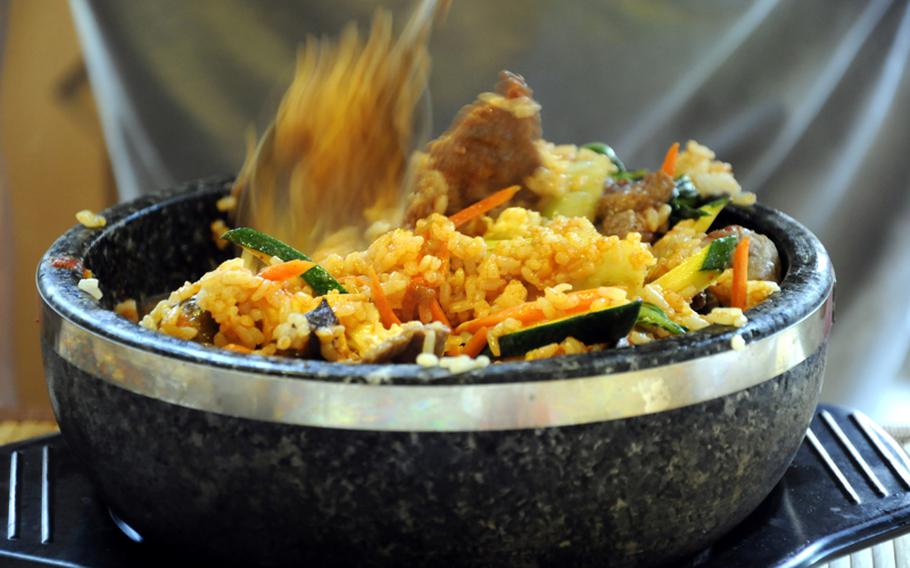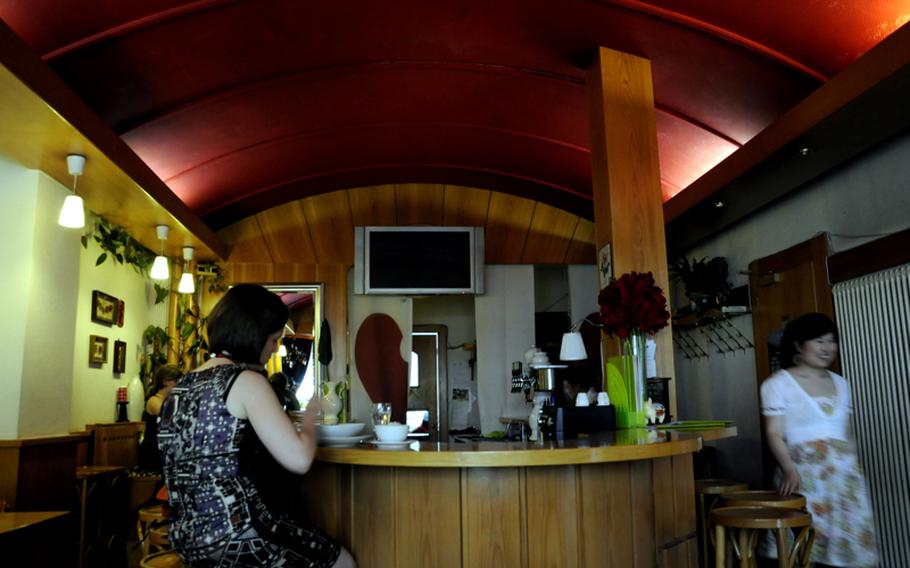 I will never forget my first impression of South Korea, a place I called home for a couple years in the late 1990s. I hailed a taxi at Seoul international airport and stepped into a wall of garlicky stink. It was a case of pure olfactory whiplash.
I would be assaulted by this fierce aroma everywhere I went over the next couple of weeks. The culprit: kimchi. But in time, my revulsion transformed into a passionate love affair with this fiery fermented cabbage and all the other scorching dishes Korean cuisine has to offer.
Years later, the bold simplicity and gutsiness of Korean food, which incorporates large doses of garlic and red chili pepper, still haunts me.
Now, after many failed attempts to locate a Korean restaurant in Stuttgart, Germany, I've finally gotten lucky.
Eat Drink, Man Woman, a Korean place in Stuttgart West, opened two years ago, but has gone largely undiscovered. I stumbled upon it in a Google search, which on a previous quest for Korean food directed me to an out-of-business establishment.
I knew I was in for a treat after perusing the menu, which was like a greatest hits collection. All traditional standards were present: A variety of jjigaes, or stews, which are a staple in Korean households. There also were popular noodle dishes, such as zajangmyun, a typical takeout or delivery food in Korea. There also were standard dining-out dishes like bulgogi, a marinated beef barbecue, and its pork counterpart, sam gyup sal.
For lunch, I had an old favorite: bibimbap — a mix of rice, vegetables, beef, egg and red pepper paste sauce — served up in a hot stone bowl. After thoroughly working it together with your spoon, the dish turns into a delicious gooey treat. The red pepper sauce adds a nice amount of spice, but this is a dish that is relatively mild by Korean standards. The restaurant menu ranks selections by degree of spiciness, and bibimbap gets just one red chili pepper.
My lunch partner and co-worker Warren Peace, a newcomer to Korean food, jumped right in and went for the most traditional of dishes, kimchi jjigae. This stew is loaded with fiery fermented cabbage, pork and tofu. It gets the restaurant's highest spice ranking: three peppers.
Unlike Westerners, who normally eat their soups at a simmer, Koreans always seem to serve theirs at a violent boil.
"This was a rolling boil," Warren said. "Remember that woman who sued McDonald's for serving hot coffee? This is a step above that noise."
But he was pleased with his choice.
"It was as hot and spicy as it looked," said Warren, a Louisiana native. "It made my nose run, made my forehead sweat. It was perfect. It was as hot as anything I've had in New Orleans."
The Korean staff spoke some English, but since there is no English menu it would be a good idea to know something about Korean food if your German skills are lacking.
The restaurant also offers extensive Thai and Chinese menu selections, but since you can find those at many places in Stuttgart, Eat Drink, Man Woman is really about the Korean food experience.
Location: Bebelstrasse 27, Stuttgart, GermanyDirections: The restaurant is directly in front of the Schwab/Bebelstrasse U-Bahn stop in Stuttgart's west side.Hours: 11 a.m. to 3 p.m. and 5-11 p.m. Monday through Friday, noon to 11 p.m. Saturday and Sunday. Food: All the standard Korean specialties as well as Chinese and Thai offerings. Our meals were accompanied with an assortment of kimchi, which is standard with every meal. Although kimchi is offered as a separate appetizer, it isn't necessary to order it unless you're looking for a heaping helping. Prices: Dishes cost between 10 and 20 euros.English-language menu: NoDress: CasualClientele: Germans and other locals; Americans have not discovered this place.Website: www.koreanisches restaurant-edmw.dePhone: 0711-540-52-86