After hours: Domäne Mechtildshausen, Wiesbaden, Germany
by
Mark Patton
September 27, 2009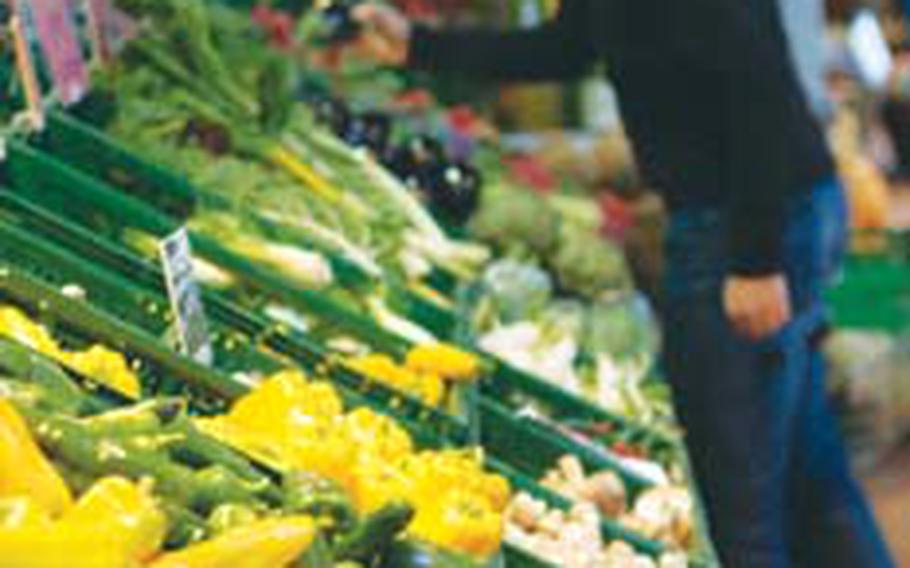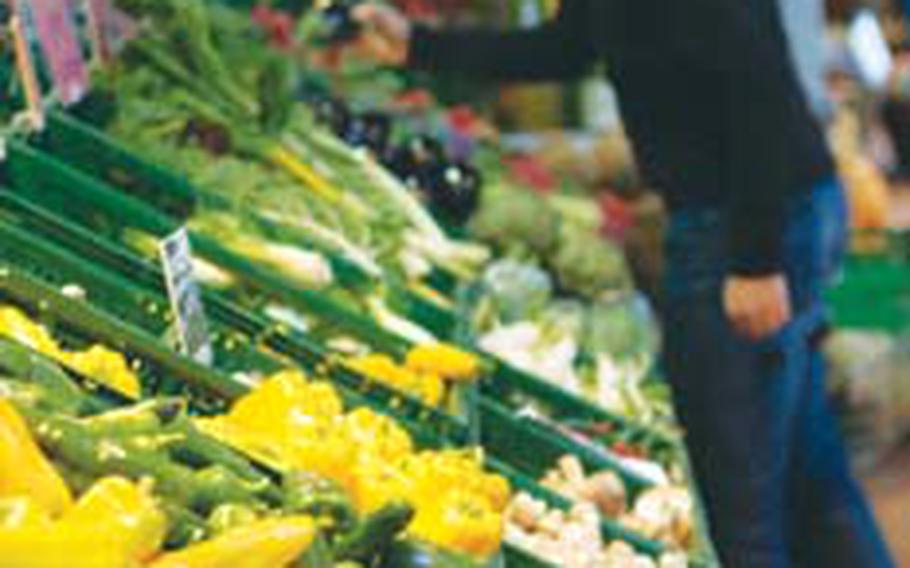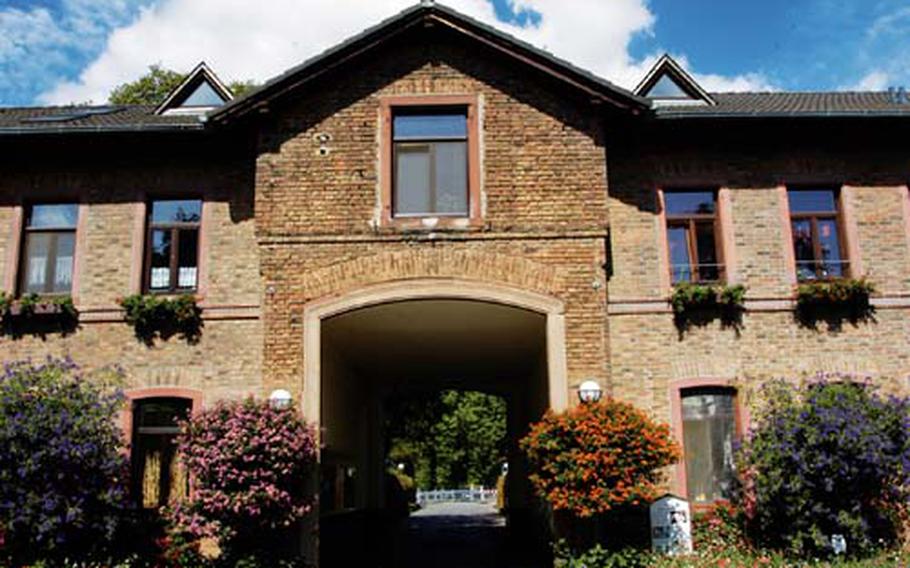 My neighbors mentioned that they were going to eat at a restaurant right across from Wiesbaden Army Airfield. I have been all over the airfield and its perimeter and I have never seen a restaurant within walking distance. I decided to check it out and see what I have been missing.
From the outside, Domäne Mechtildshausen looks like a farm complex, but once inside, I felt as though I had entered an Old World secret village as horses passed by and people flowed through the streets. I realized the Domäne was much more than a restaurant. Wooden arrows pointed out directions to a butcher shop, a market, a guest house, a cafe, a restaurant.
Christoph Zentgraf, who oversees the day-to-day operations, said the Domäne goes back at least 1,500 years and has provided emperors and kings with agricultural products throughout the ages.
When the present managers leased the Domäne from the state in 1987, the site began to produce according to organic principles and in 1992, the Domäne was recognized as an organic farmer by the European community.
There are two places to eat, a gourmet restaurant at the guest house and the more casual Cafe und Weinstube restaurant. I chose the Weinstube where menu options include daily specials of beef, poultry and pork dishes, all from the Domäne's own animals. The vegetables and fruit are also mostly home-grown without using chemical or synthetic fertilizers. More than 80 kinds of vegetables and a multitude of fruit are grown on the Domäne's property.
I settled on a pork dish served with fresh potatoes and kohlrabi, which is similar to a turnip. The food didn't disappoint, and the pork was surprisingly tender. The Weinstube has a large wine selection, mostly German and French. There is indoor seating amid Mediterranean-style decor and ample outdoor seating with spectacular views.
Afterward, I took the time to check out the various other offerings at the Domäne. I started at the organic market, featuring the Domäne's fresh fruit and vegetables customers can take home. Also, farm-made juices and jams are sold, along with a variety of organically produced wines. It even sells skin-care products and makeup using some of its own ingredients.
The Domäne's bakery and cheese shop sells bread, cakes and pastries made on site as well as dairy products and its own cheeses, including homemade mozzarella. There is also a cafe that features a breakfast buffet and a homemade-ice-cream shop.
The butcher shop is a meat-lover's paradise. Brochures are available that explain how the animals are raised and what goes into their feeding and living conditions.
If you plan to go for a quick lunch during the work week, be warned. Sure, the service is fast, but you will be tempted to spend time browsing or shopping, and with park benches everywhere and the relaxing atmosphere, you might just blow off the rest of the day.
Location: Wiesbaden-Erbenheim, across from Wiesbaden Army Airfield's South Gate.
Directions: By car: Take highway B455 toward Wiesbaden-Erbenheim, exit at Fort Biehler/Wiesbaden Army Airfield and follow the green-and-white signs to Domäne Mechtildshausen. By bus from Wiesbaden: Take ESWE bus line 5 directly to Domäne Mechtildshausen or line 28, heading toward Kostheim to the Air Base/Erbenheim bus stop.
Hours: Cafe und Weinstube is open noon to 8 p.m. daily; no reservations required. Guest House Restaurant is open noon to 1:30 p.m. and 6-9 p.m.; closed Sunday evenings and Mondays; reservations required. Breakfast and cake cafe open for breakfast buffet from 7:30 a.m. to noon, and for cake from noon to 8 p.m. daily.
Food: German organic cuisine with the beef, pork and poultry meat produced by the Domäne. Most of the vegetables, salads, breads, cakes, pastries, fruit and cheeses are also organic and produced by the Domäne.
Clientele: Mostly German
Prices: From 7.50 to 12.50 euros for the specials of the day. Regular salads and meals average about 7 euros. The Cafe und Weinstube also offer kids' meals, which start at 3.80 euros. At the Guest House Restaurant, a five-course gourmet meal costs 52 euros without drinks.
Phone: 0611-73740
Web site:www.mechtildshausen.de (in German, French and English)
---
---
---
---