After Hours: Cigar Bar Lounge in Frankfurt, Germany
by
Mark Patton
March 30, 2011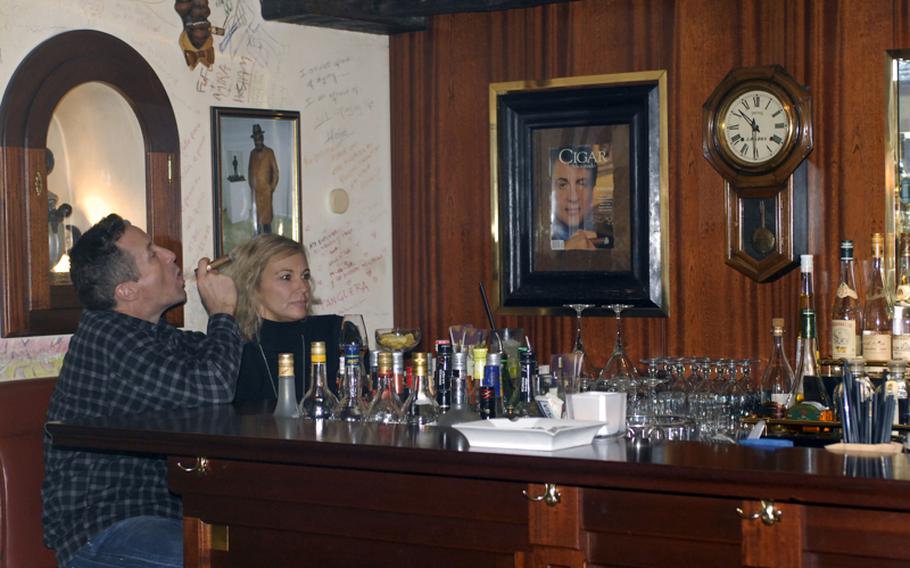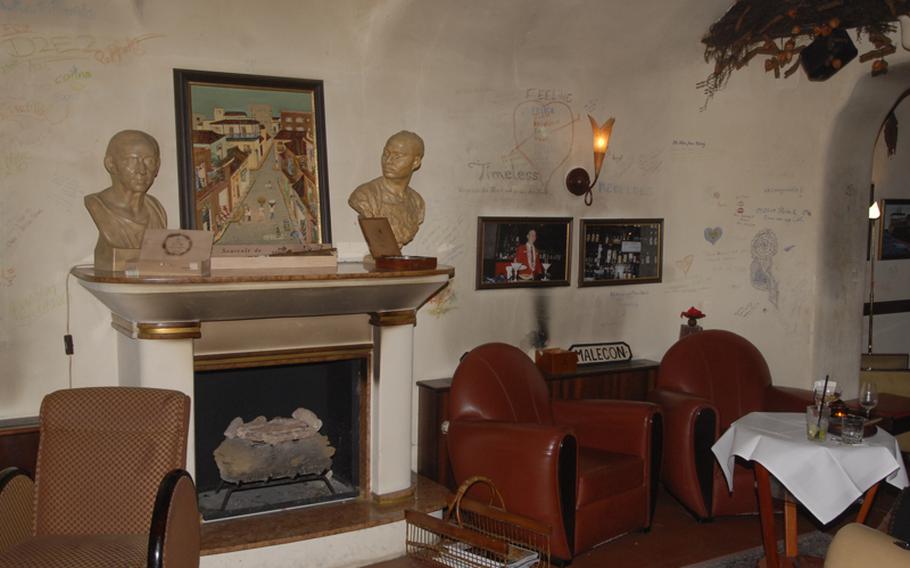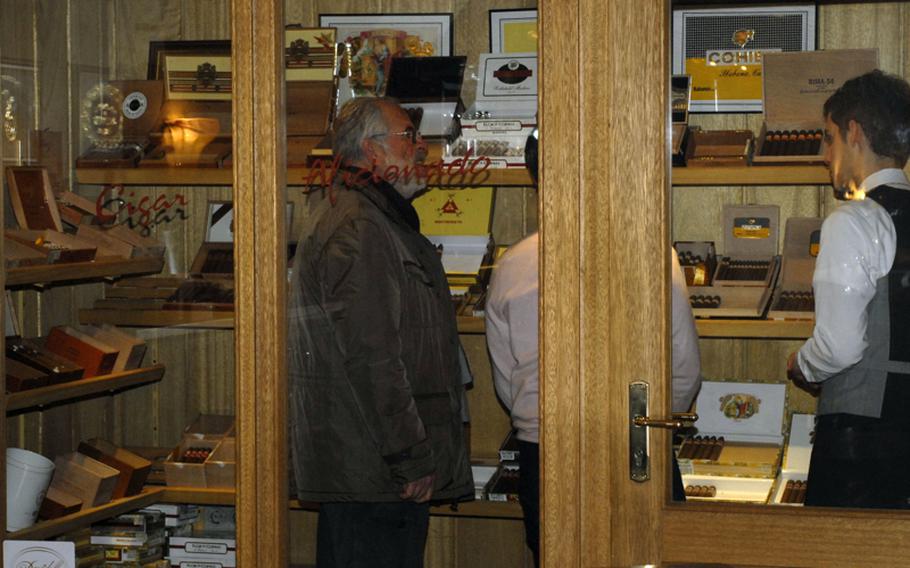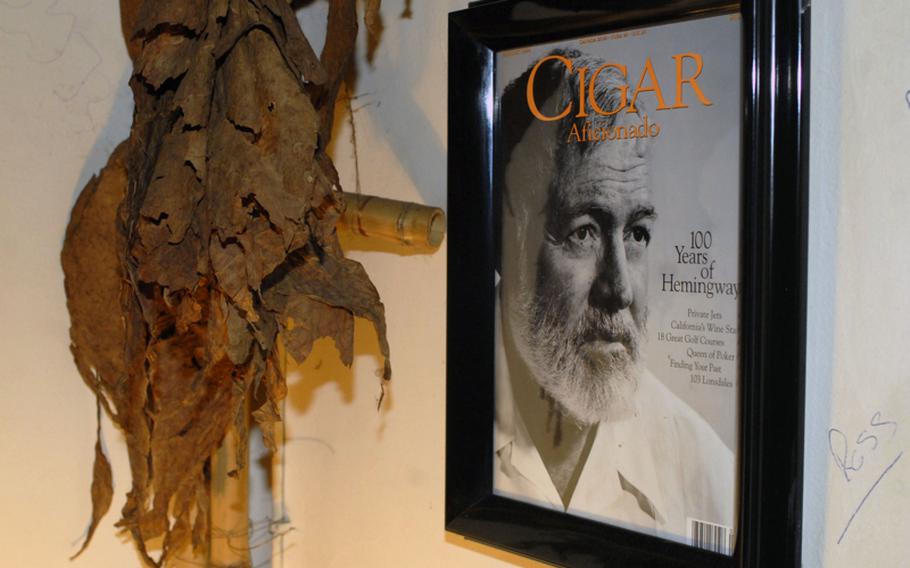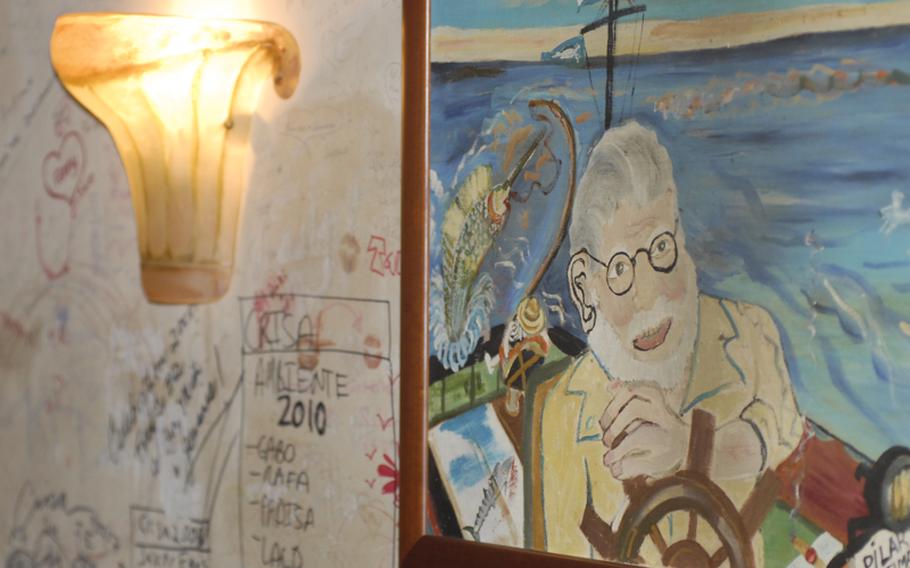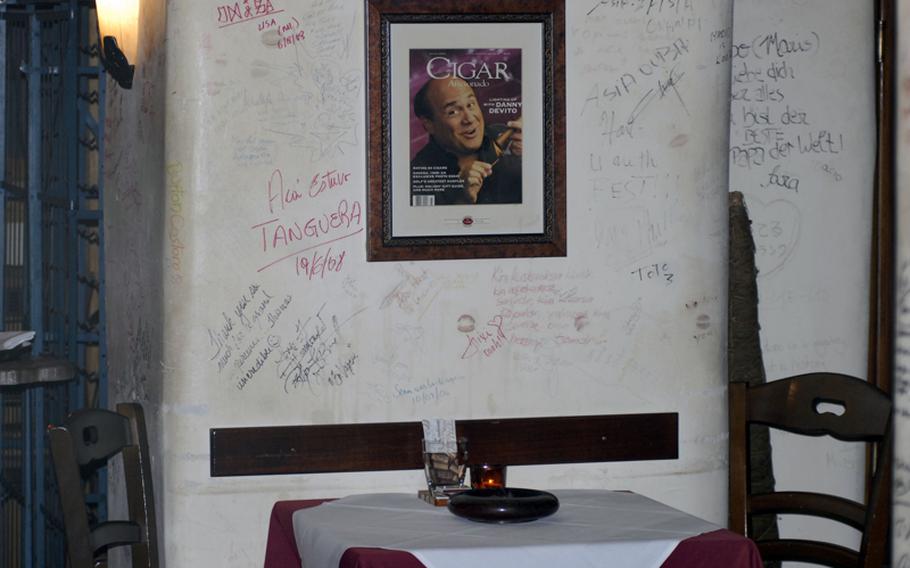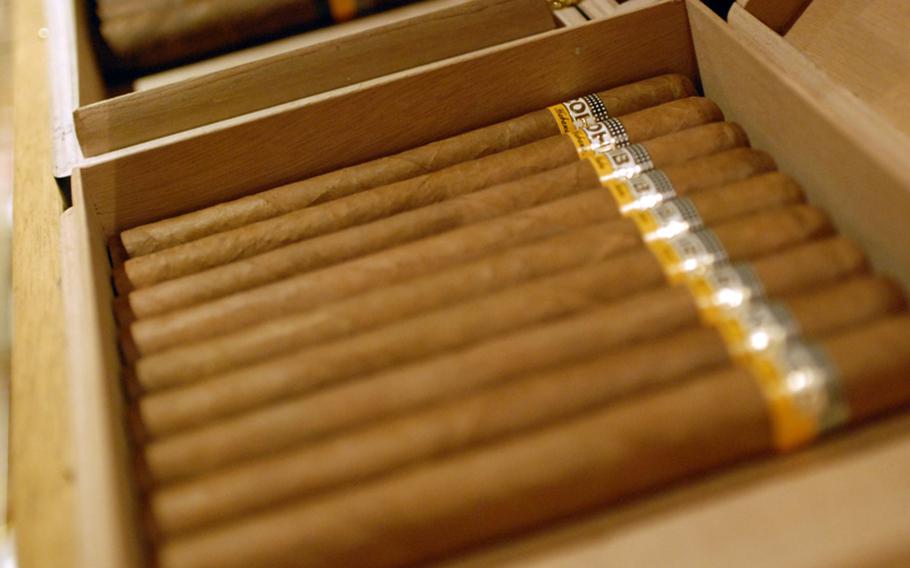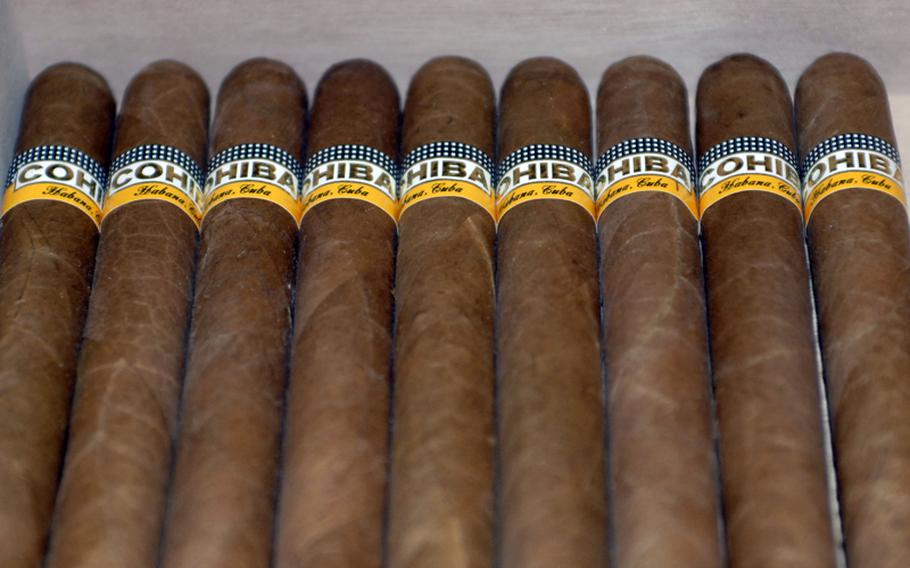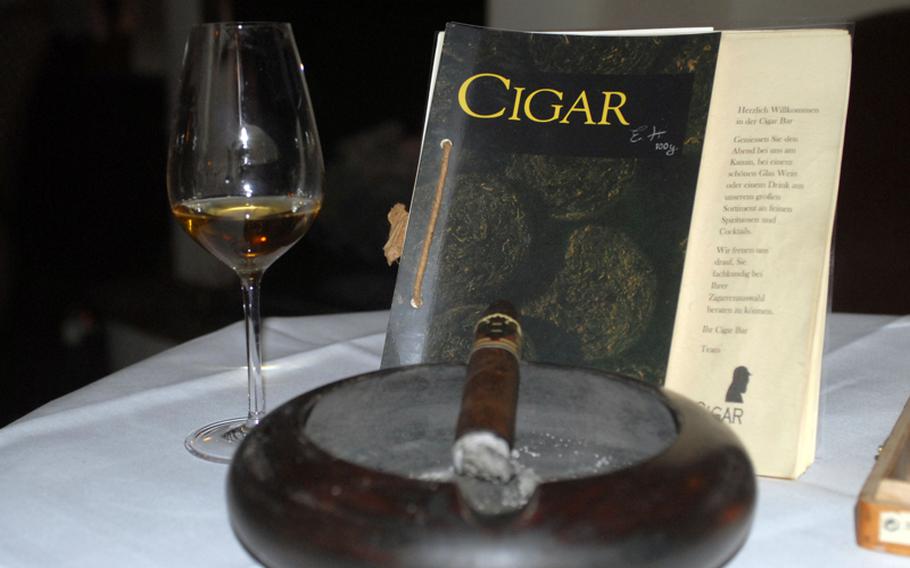 Those who enjoy a nice Scotch or a fine cognac while puffing on a cigar often are forced out on a patio or required to remain at home to indulge in their passions.
The Cigar Bar Lounge in Frankfurt, Germany, offers these folks an alternative. It's a fun, hip place to enjoy a premium smoke while sipping top-shelf liquor. Here you can relax without the glares of those who don't appreciate the earthy aroma emanating from your stogie.
The inside of the lounge, near the Old Opera House, is a blend of classic style with a touch of bohemian artistic flair. Mix-and-match furniture with a fireplace and a magazine rack stuffed with cigar literature give the feeling of relaxing in a friend's living room.
At the same time, the dim lighting and cozy sectioning of tables and chairs add a Prohibition-era speakeasy vibe. In fact, even finding the place gives you the satisfaction of tracking down a well-hidden gem.
An antique bar, walk-in humidor, and walls adorned with photos of cigar-loving celebrities and writings and drawings from patrons complete the scene. Some customers find the atmosphere so relaxing they take off their shoes and settle in by the fireplace, employee Jens Rhode said.
On my visit, I decided on an Ashton Virgin Sun Grown series Belicoso cigar accompanied by a Glenlivet 12-year-old single malt whisky. The tobacco in this particular cigar comes from the Dominican Republic and is aged a minimum of four years.
If you've tried other Ashton cigars, I recommend you give the Virgin Sun Grown series a try. The wrapper leaf comes from Ecuador, and its dark and oily texture is due to the tobacco maturing slowly by sunlight filtered through the region's natural cloud covering.
The Glenlivet was the perfect complement to the cedar aroma of my medium-bodied cigar.
In addition to Dominican cigars, there are cigars from other countries, including Honduras and, of course, Cuba. I appreciated the variety: As good as the Cubans are, I like the different tastes that come from tobacco grown in non-Cuban soil.
If you're envisioning a place so thick with smoke that you can't breathe, the Cigar Bar Lounge isn't like that at all. In fact, my clothes didn't carry any residue of smoke smell when I left. The filtration system in the lounge leaves the air clean, but still allows for the leathery and unique cigar smells to linger just enough in the air.
Whether you're a cigar-smoking vet or a rookie, the English-speaking staff can help you select a cigar and recommend a good drink to go with it.
Know a restaurant or entertainment spot you'd like to see reviewed in After Hours? E-mail John Taylor at taylorj@estripes.osd.mil.
Location: Opernplatz 12, Frankfurt am Main 60313
Directions: Finding the lounge takes some work. First you must find your way through the downtown streets, then find parking and the place itself. Once you see the Old Opera House, look for street parking or a parking garage. Opernplatz is to the right of the opera house building as you face it; Opernplatz 12 is at the end of the street. When you see 12 on the building, it will look like an alleyway. Walk into the alleyway, and you will see the lounge.
Hours: 7 p.m. to 2 a.m. Monday through Saturday.
Food: Wide variety of drinks (with and without alcohol) and premium cigars. Complimentary snacks are served with drinks, and if you want more, there are restaurants nearby.
Prices: Cigar prices vary, but the range is from 9 euros for one Honduran Flor de Copan Belicoso to 34 euros for a Cuban Cohiba Esplendidos. You also can bring your own cigars with no charge. Single-malt Scotch whiskies cost from 9 euros to 19 euros; cognac and brandy go for between 10 euros and 21 euros. Coffee, tea, sodas and beer are 3-3.50 euros, and wine, cocktails, bourbon and rum are also available.
Menu: German only, but staff speaks English
Clientele: Mostly German
Dress: Casual to business
Phone: 069-2199-9999
Website: None
---
---
---
---