After Hours: Ciba Mato, Stuttgart, Germany
by
John Vandiver
June 1, 2011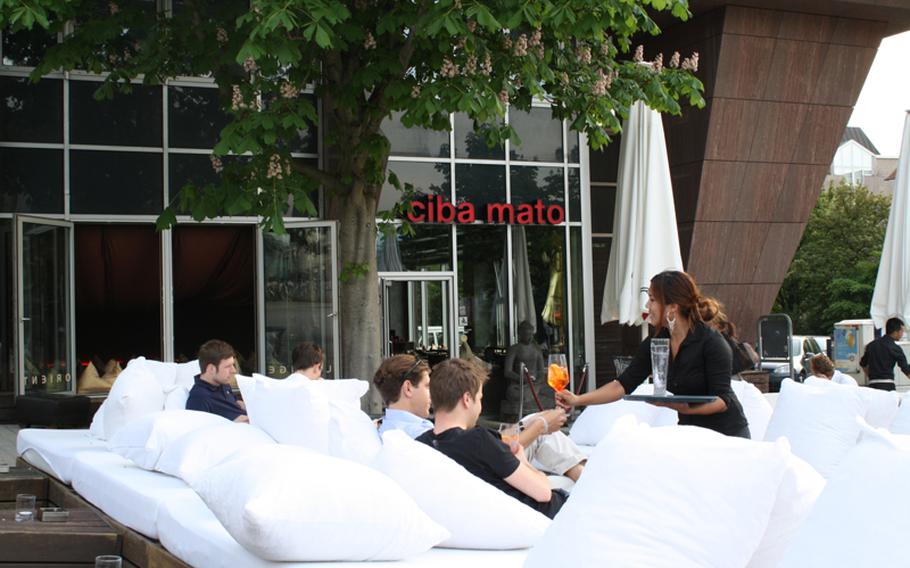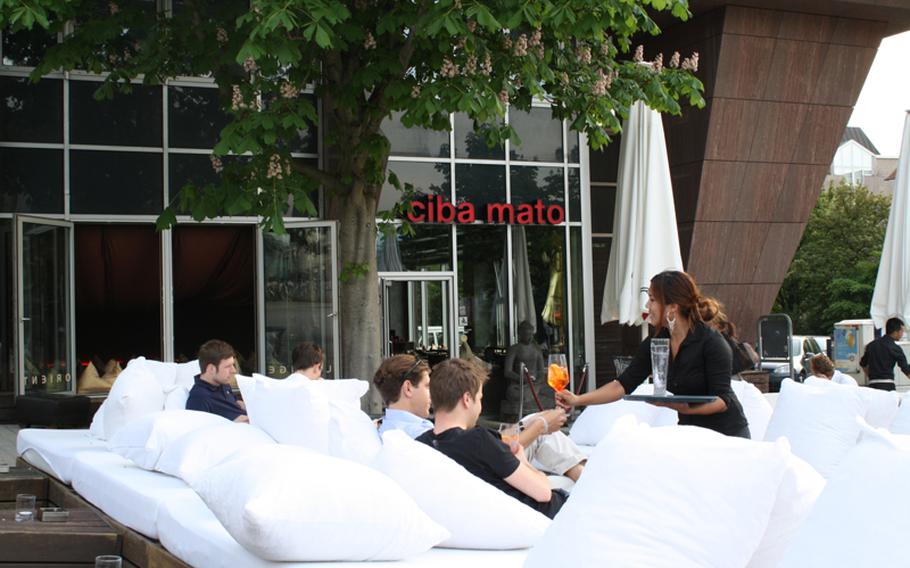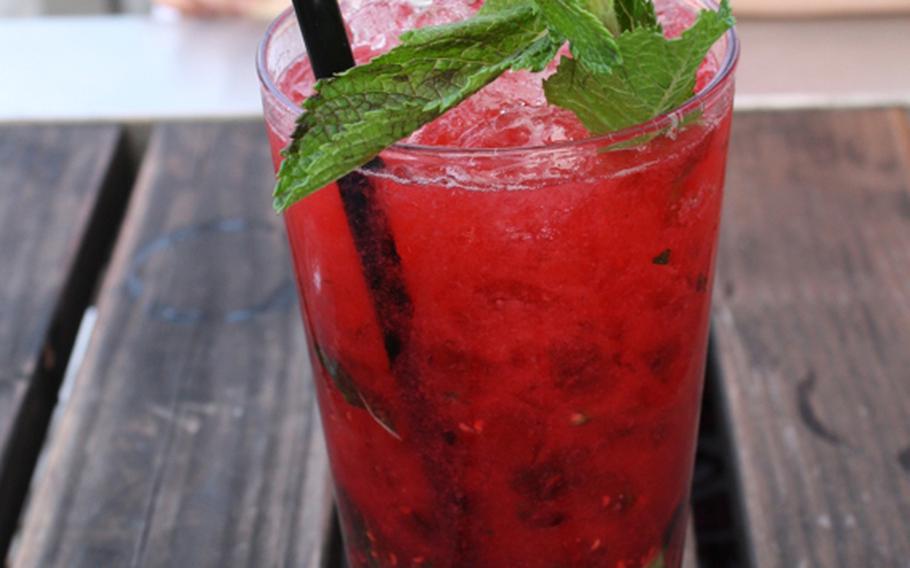 If you're out and about in downtown Stuttgart, Germany, and hungering for a great meal, I believe there is no place better to go than Wilhelmsplatz, home to a bevy of delicious and reasonably priced eateries.
Here you can find arguably the best pizza served in the city at Pizzeria Il Pomodoro. Next door is Noodle 1 with the city's best Vietnamese. If you have a taste for something Swabian then go a few doors down to Burhans Murrhardter Hof, where a Turkish proprietor has carved a niche as Stuttgart's master of Maultaschen.
But the place I frequent most is Ciba Mato — a bar and restaurant that offers a great Sunday brunch, incredible cocktails and a truly interesting fusion-style menu for dinner. Although it is probably best known for its cocktails — the raspberry mojito, gingertini and the gin and basil smash are some of the more interesting offerings — the restaurant's cuisine shouldn't be overlooked. There's lots of mixing and matching, with Asian, Spanish and Italian flavors incorporated into many of the dishes.
While perusing the restaurant's menu during a recent visit for brunch, one dish in particular jumped out at me. For the next few days I couldn't stop thinking about the pasta with chorizo, potatoes and feta. Such a big and bold combination of spice and carbs and cheesy goodness.
With a serious appetite and high expectations, I ventured out with my dining partner for a rare Tuesday evening on the town. Even before we took a seat at the restaurant's lovely outdoor lounge, I was looking forward to singing the praises of Ciba Mato for loyal After Hours readers. The evening, as it turned out, was a disaster.
When the waitress arrived we quickly placed an order — the pasta for me and a big salad chock full of veggies for my girlfriend. We also got some tempura to nibble on while we waited.
And quite a wait it was. After one hour, the salad arrived. The waitress explained that the cook was overwhelmed. It was an unusually busy Tuesday and they weren't prepared for such a crowd. But the waitress assured me that my pasta was on the way.
Fast forward one hour. Still no pasta. I'd had enough at that point. Check please, I said.
My stomach growling, we paid for the drinks and salad and went around the corner in search of a quick bite. At this point, anything would have tasted good. So after catching sight of an Imbiss, I stepped up to the counter to chow down on some currywurst. Not much to say about that.
My recommendation: Don't let my bad night out deter you from stopping by Ciba Mato. Just don't go on a Tuesday.
Know a restaurant or entertainment spot you'd like to see reviewed in After Hours? E-mail John Taylor at taylorj@estripes.osd.mil.
Location: Wilhelmsplatz 11, Stuttgart, Germany.
Directions: The restaurant is in central Stuttgart at the corner of Wilhelmsplatz and B14, a major artery through the city.
Hours: 5 p.m. to 3 a.m. Monday through Saturday, 10 a.m. to 3 p.m. on Sunday. Brunch is served 10 a.m. to 2:30 p.m. Sundays and holidays.
Food: Fusion dishes offering an array of Italian-, Spanish-, Thai- and Japanese-inspired meals. Menu also features variety of steaks.
Prices: Dishes range from 12 to 20 euros.
English menu: No, but staff members speak some English.
Clientele: Mainly German.
Dress: Casual
Phone: 0711-236-9851
Web:www.ciba-mato.de