After Hours: Chu Non in Misawa, Japan
by
T.D. Flack
June 10, 2010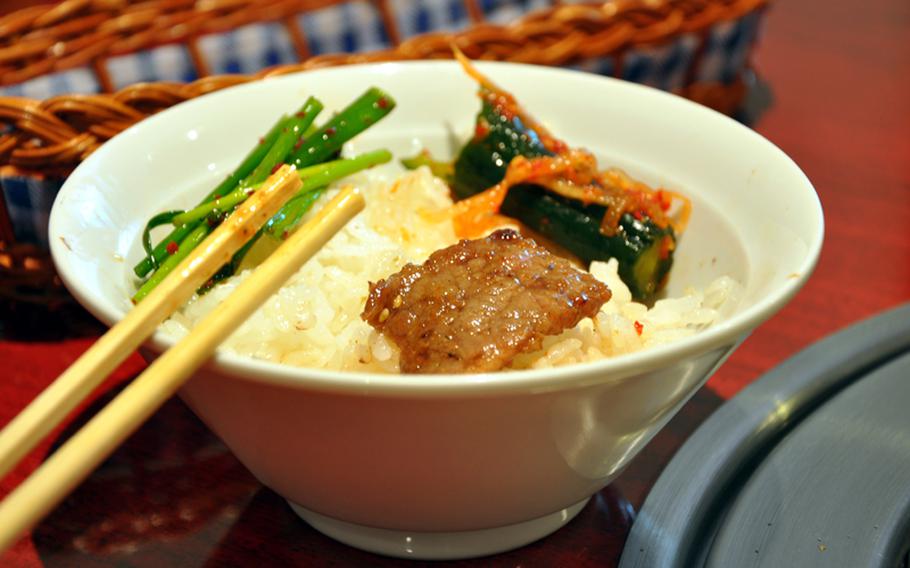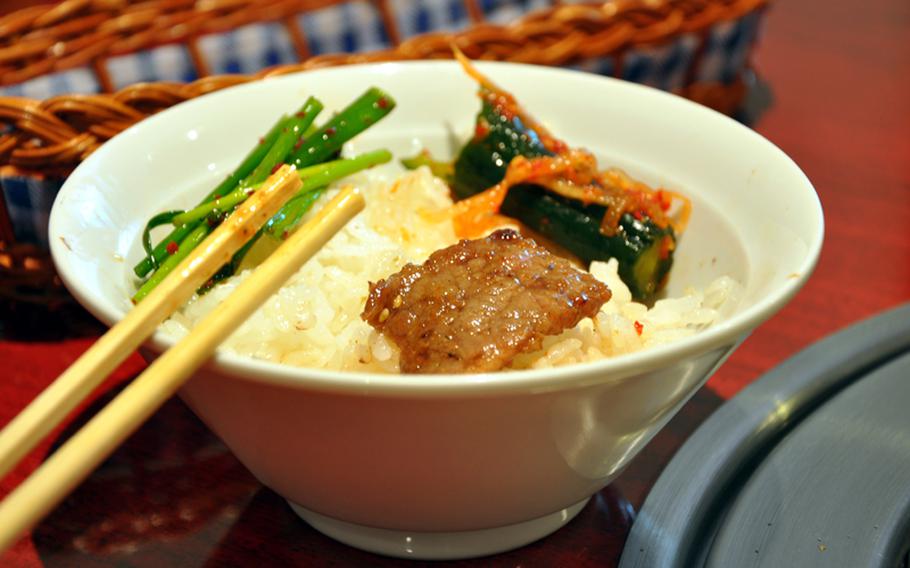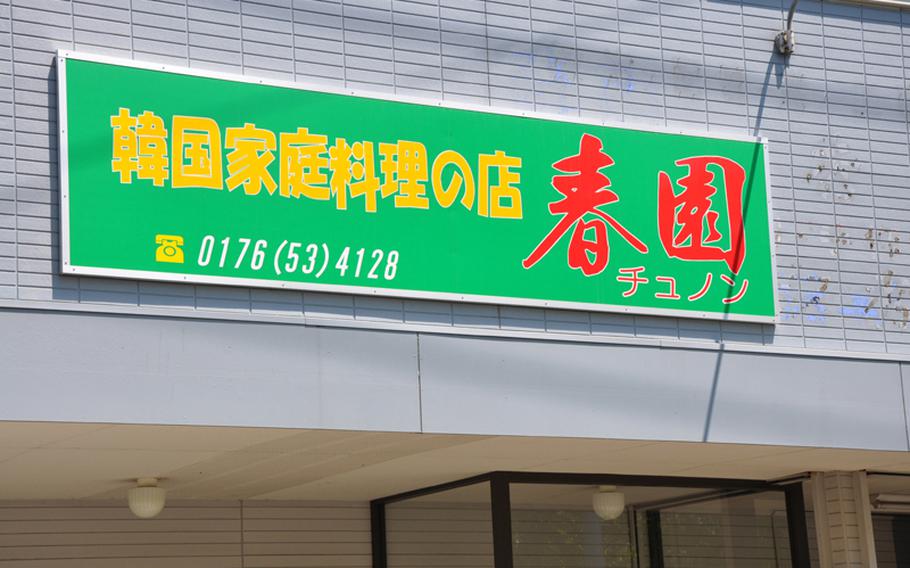 Every few months, thanks to a three-year stay in Seoul, I get the longing for the sting of red pepper paste slathered over sizzling hot barbecued beef wrapped in fresh lettuce.
Luckily, I found Kazuko Kawa's Korean barbecue restaurant — Chu Non — tucked down a side street about a five-minute drive from Misawa Air Base.
Kawa, a second-generation Korean-Japanese, was raised in her parent's restaurant in Aomori City.
"I have been in this kind of environment as long as I can remember," Kawa said. She moved to Misawa and opened the restaurant after marrying.
Customers can expect an authentic Korean dining experience, which includes her family's own sweet and spicy sauce recipe and the chance to barbecue their own food on a grill in the center of the table.
I opted to go during lunch, and the meal I had will keep me going back for more. All lunch sets come with cucumber kimchee, seaweed soup, peppery vegetables and a large bowl of rice. You choose the meat, and prices vary depending on the cut you choose. Chicken is the cheapest at 650 yen, but I splurged and got the third-best beef for a total set price of 1,350 yen.
The marinade was mouth-watering and the kimchee had just the right bite.
Kawa doesn't scrimp on the rice; one bowl is big enough to feed two people. If you haven't done much off-base eating, don't expect huge portions of meat. Old-timers will tell you that if you eat everything, from the rice to vegetables, and wash down the soup with the meat, you'll be comfortably full.
The a la carte menu brought me right back to my days in Korea, and I'll definitely work my way through the bibimbap, rice and vegetables served sizzling in a stone pot; the tteok rice cakes served with a spicy pepper sauce; and maybe even the oxtail soup.
Kawa said about 50 percent of her customers are Americans from the base, many who first experience Korean cuisine while stationed there.
"They say it's delicious and come again and again," she said.
Location: Misawa, Japan
Hours: Daily 11 a.m. to 2 p.m. and 5:30 p.m. to 10 p.m. Closed Wednesday.
Prices: Lunch sets start at 650 yen and go up; dinner a bit pricier
Specialties: Korean cuisine
English menu: Yes, excellent English menu
Dress: Casual
Clientele: All types, including base personnel
Directions: Exit the main gate and veer to the left. Follow that road through two stoplights. About a kilometer after the second light, you'll see Y's Dental Clinic on the right of the road. Turn at Y's and go straight about another kilometer. Chu Non is in a small building on the left side of the road, across the street from the park and just before the first stoplight.
Website: None
Phone: 0176-53-4128
---
---
---
---