After Hours: Christophorus in Stuttgart, Germany
by
John Vandiver
December 20, 2010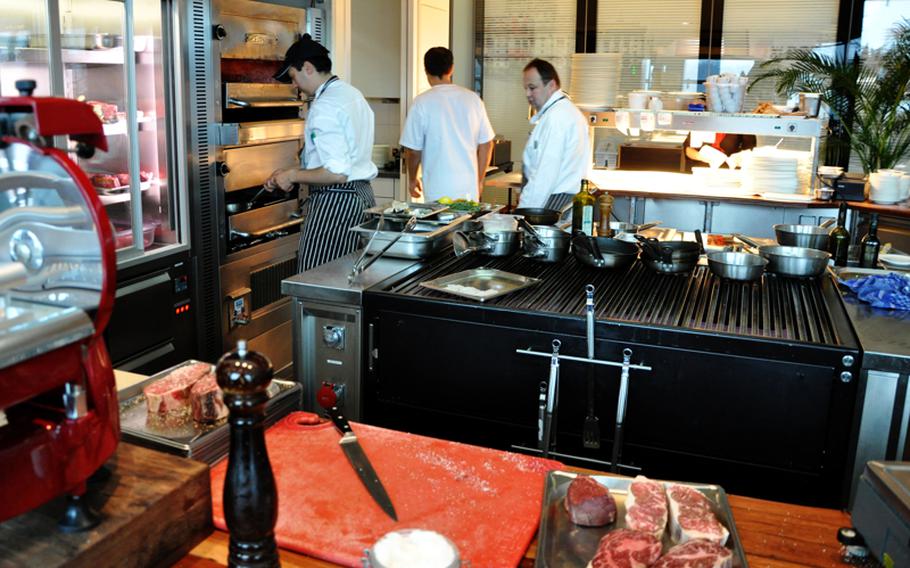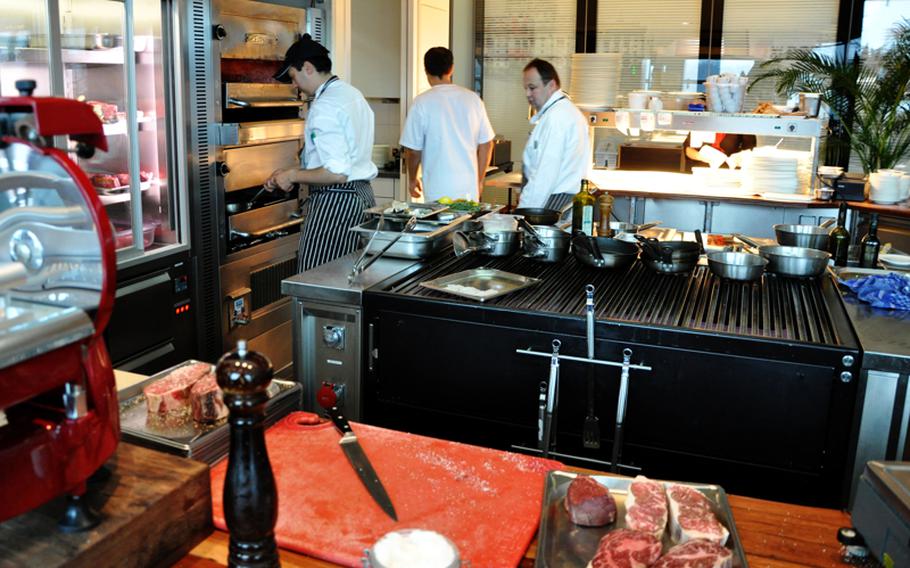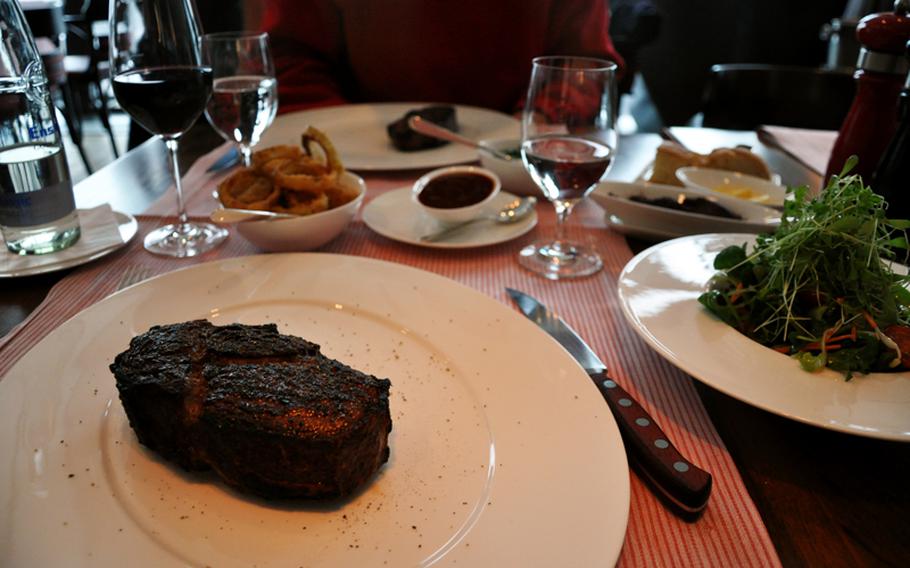 After reading a recent story in the German magazine Der Spiegel about Porsche's former CEO and his efforts to equal the great steakhouses of New York City, I knew Christophorus would probably have prices to match its ambition for preparing the best steaks in all of Germany.
And a quick glance over the menu confirmed that I was indeed stepping into dangerous fiscal territory: prime rib for 48 euros and original cuts of sirloin and rib eye for 48 and 42 euros, respectively. Ouch!
While I was expecting something pricey, I was nonetheless stunned at the prospect of paying so much for a piece of beef. To splurge or not to splurge? My love of steak was running up against a very modest budget for dining out — already stretched thin by the holiday season's assault on my wallet.
Throwing caution to the wind, I decided to step up the plate and deal later with the penny-pinching aftermath and frozen pizza dinners that were sure to follow. But would the sacrifice be worth it?
The answer: Most definitely.
Christophorus offers something truly special. After more than three years of living in Germany, I haven't found a steak that can compare. In fact, this place can hold its own with anything I've ever tasted stateside.
The steaks are cooked at an astonishing 1,300 degree Fahrenheit. That's equal to the temperature of the lava that spews from an erupting volcano. The restaurant's ovens, just like its beef, are imported from the U.S. The high temperatures sear the outside of the meat in a matter of seconds, sealing in all the juices.
The steaks are presented in their solitary glory upon huge white plates, where nothing else can compete for attention. The homemade steak sauce and onion rings that come with it are served separately. Sully your plate if you choose.
My dining partner, a carnivorous Marine, dug in deep for the 42-euro, 450-gram original rib eye cut. That's nearly one pound.
I'm a little ashamed to say I went with the emasculated "lady's cut" — a 250-gram hunk of meat for 32 euros.
After swallowing the last bite I almost regretted not shelling out for the bigger cut. Almost.
Know & go
Address: Porsche Museum, Porscheplatz 1, 70435 Stuttgart-Zuffenhausen, Germany
Directions: The Porsche Museum is just north of downtown Stuttgart. Take B-10 to the Zuffenhausen factory (industrial) exit — be sure not to take the Zuffenhausen city exit. After exiting, follow the signs to the museum, which is about one mile from the bottom of the ramp. Diners can reach the restaurant through a separate entrance and through the museum parking garage.
Hours: 11:30 am to 2:30 p.m. and 5:30 p.m. to midnight Tuesday through Saturday, and 11:30 .m. to 2:30 p.m. Sunday.
Food: Specialty is U.S. prime beef, but restaurant also has venison, duck, lobster and fish.
English menu: Yes
Clientele: Executive types and car enthusiasts
Dress: Casual to fancy
Cost: Expensive. Steaks run from 28 euros to 48 euros. There are also set menus: A four-course dinner is 69 euros, five courses is 84 euros and six courses is 95 euros. Wine, beer, soft drinks and hot beverages are actually quite reasonable.
Website: www.porsche.com/uk/aboutporsche/porschemuseum/, then click on "Gastronomy."
Phone: 0711-911-25980
Know a restaurant or entertainment spot you'd like to see reviewed in After Hours? E-mail John Taylor at taylorj@estripes.osd.mil.