After Hours: Casa Leonardo, Geilenkirchen, Germany
by
Michael Abrams
May 7, 2011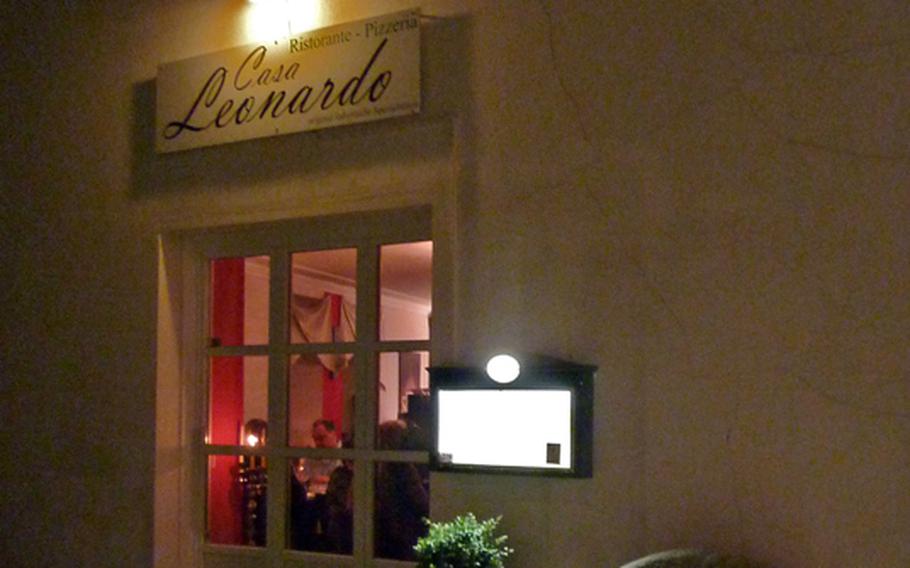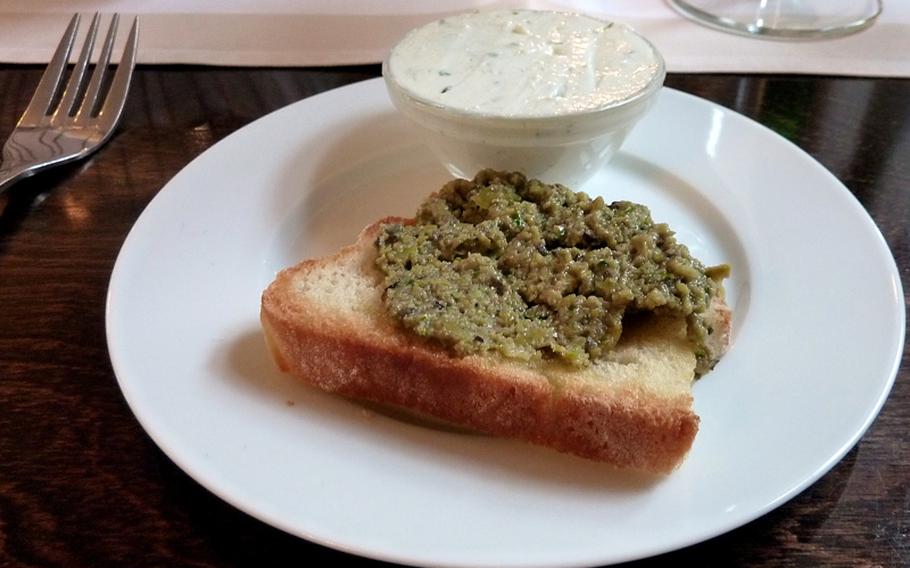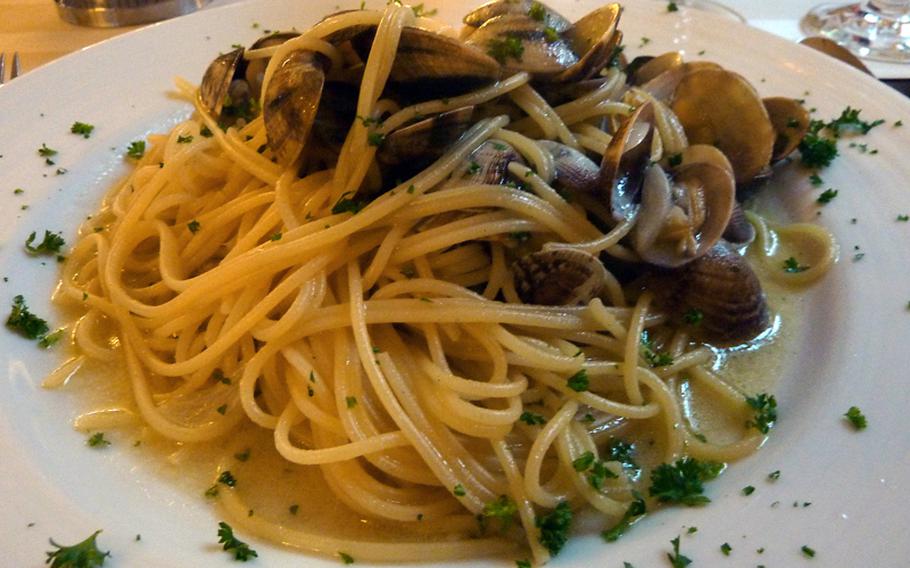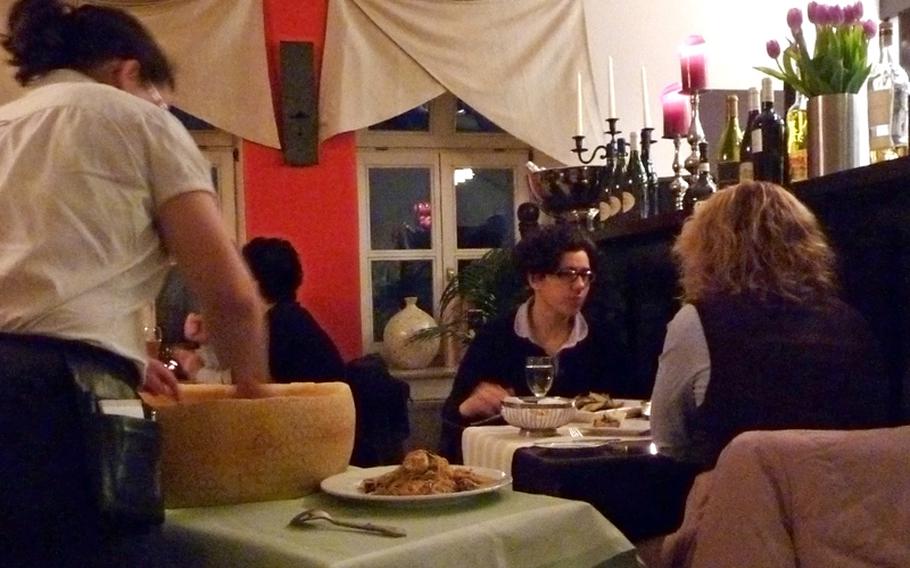 The Casa Leonardo is a nice place for a good Italian meal. Especially if that meal is a candlelight dinner with your significant other.
Housed in a historic building in downtown Geilenkirchen, Germany, the restaurant spreads over two floors, and it is the cozy eight-table downstairs room that is best for your romantic dinner.
Unfortunately, I was alone on my visit, but in the end it had an upside: I got the last available seat at a small table downstairs.
As soon as I finished ordering, the server brought a plate of tidbits — tapenade on toast and fresh cream cheese with herbs and pizza rolls — to start the meal.
The restaurant claims to use quality ingredients and make everything fresh, and my dinner left no reason to doubt it. One might have to wait a couple of minutes longer for the meal, but it will be worth it.
For an appetizer, I had the Antipasto di Vetrina, a selection of hors d'oeuvres from the restaurant's glass showcase. It featured roasted vegetables, mozzarella, olives, bean salad, fish and seafood. Many Italian restaurants in Germany used to have a Vetrina, but now you see it less and less. A plus for Casa Leonardo.
The restaurant also offers other Italian classics for starters like Parma ham with melon, beef Carpaccio and Caprese.
While the menu selection is ample, the restaurant also has two chalkboards with specials of the day and wine and dessert suggestions.
For pasta, it suggested one of my personal favorites: spaghetti with clams. It was made with quality olive oil, loaded with garlic and was delicious.
Another specialty of the house is spaghetti with prawns, pine nuts, garlic and arugula tossed with olive oil and Parmesan prepared in the Parmesan wheel.
Between the tidbits, appetizer and pasta, I was satisfied, but if you want a meat or fish course, Casa Leonardo has a lot of choices.
The whole grilled sea bream looked good and was popular, as were the grilled pork chops and the beef filet in Gorgonzola sauce.
Casa Leonardo will also keep pizza lovers happy with 23 varieties. They range from the simple Margherita with tomato sauce to the Della Casa with mushrooms, tuna, ham, artichokes, spinach, salami, shrimps and garlic.
For dessert, the Tiramisu or the Limoncello ice cream sounded delicious, but I opted for a hot, strong, sweet espresso instead.
abramsm@estripes.osd.mil
Know a restaurant or entertainment spot you'd like to see reviewed in After Hours? E-mail John Taylor at taylorj@estripes.osd.mil.
Location: Alte Haihover Strasse 2, 52511 Geilenkirchen, Germany.
Directions: In downtown Geilenkirchen, just off Konrad-Adenauer-Strasse, the town's main street.
Hours: 11:30 a.m. to 2:30 p.m. and 5:30-11 p.m. daily.
Food: Good Italian fare.
Prices: Reasonable for the quality. The cheapest item on the menu is minestrone for 4 euros; the most expensive is beef filet in Gorgonzola sauce for 21.50 euros. Appetizers are between 6 and 9.50 euros. Pasta starts at 7 euros and pizza at 5 euros.
English menu: No, only Italian/German.
Clientele: Locals, including Dutch from across the border. A lot of couples on dinner dates, a couple of families. Dress is neat but casual. When the weather is warm there are tables in the courtyard for al fresco dining.
Website: www.casaleonardo.de.
Phone: 02451-9124-396.