After hours: Cantina Mexicana, Einsiedlerhof-Kaiserslautern, Germany
by
Mark Abramson
January 17, 2010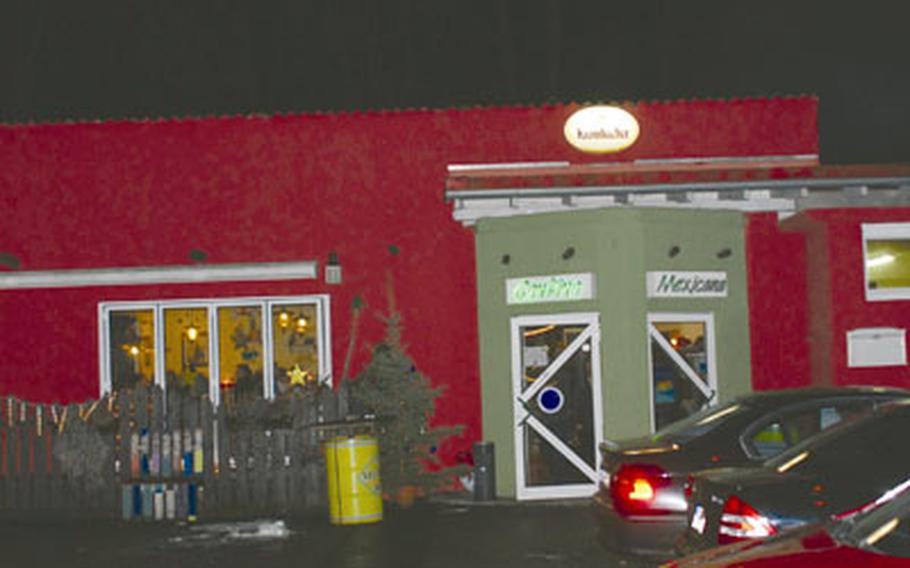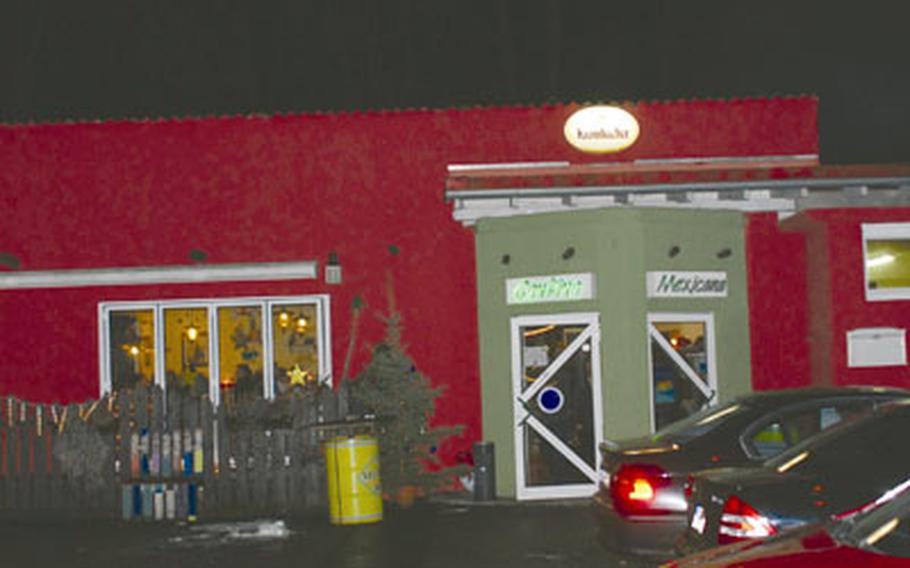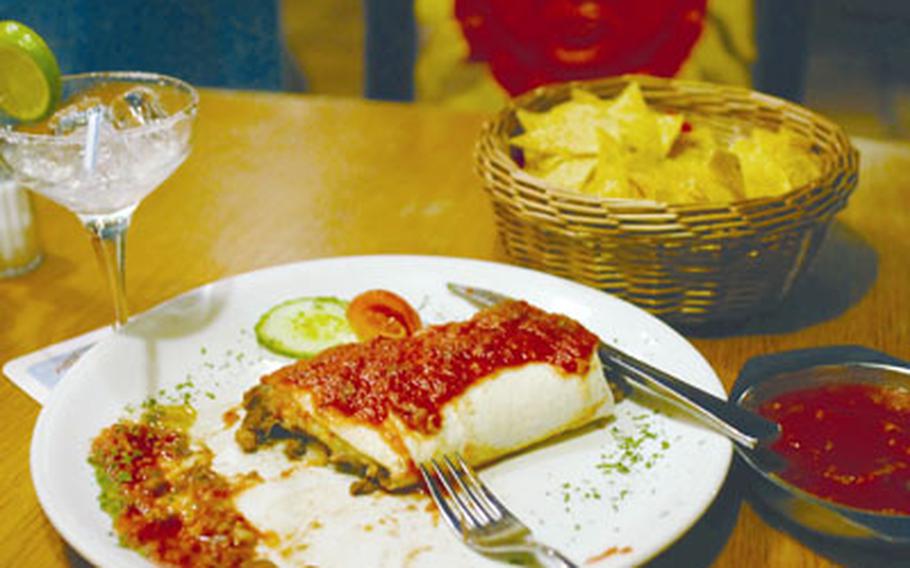 A little south-of-the-border cuisine can be a nice change from Frikadelle, currywurst and other savory German delights.
One place that has been serving up Mexican grub for quite some time is Cantina Mexicana in Kaiserslautern, Germany. The eatery, which kind of resembles a large Mexican casa, is a short skip and a jump from the U.S. facilities and housing area in Vogelweh.
Stepping through its doors is like stepping into the Southwest U.S. or Mexico, with its cactus-and-sombrero-decorated waiting area. During the holidays, the place was decorated for Christmas with ornaments hanging from a shaggy, leafless plant and stars dangling from the ceiling — an interesting complement to the lamps with sombrero-shaped or Corona-beer-bucket lamp shades.
Another thing one notices: The place gets packed. On the night before Christmas Eve, the tables were full, the wait was about 20 minutes without a reservation and there was a good mix of German and American diners. But even with the crowd, the service was good and the wait staff courteous and upbeat. They even gave one diner a birthday treat and a sombrero to wear. The food didn't seem to take a long time to whip up.
The grub was filling, and not bad. But to this San Diego-bred reporter, it was a far cry from what I'm accustomed to in outstanding Mexican food — a result of too many trips to Tijuana as a teen and chowing down on cheap food there.
I ordered enough to make my stomach feel like it was going to blow up. For 12.10 euros I got a hefty helping of chips and salsa, a moderate--size shredded beef burrito de carne and a classic margarita. Patrons can pay in dollars, and the bill includes the price in both currencies.
The margarita didn't have much kick to it and was a little short on the salt, but the chips were good and the salsa wasn't overly spicy. For 5.90 euros, the burrito was a good deal. It was pretty much just beef inside, which I liked because I'm not one for the onions, peppers and other junk that could have been plopped in. Mixing in a little melted cheese with it, however, could have worked wonders for the dish. It had a funky kind of pasty red sauce, but it wasn't bad.
If a beef burrito isn't your thing, Cantina Mexicana has plenty of other options on its menu, with prices ranging from 2 euros for a taco to 15.75 euros for a single helping of sizzling jumbo shrimp fajitas. For lower-priced dishes, it also offers combos of up to five items with Spanish rice and refried beans.
There is also an assortment of Mexican drinks, beers and other beverages.
Know a restaurant or entertainment spot you'd like to see reviewed in After Hours? E-mail John Taylor at taylorj@estripes.osd.mil.
Cantina Mexicana
Location: 117 Kaiserstrasse, Einsiedlerhof-Kaiserslautern
Directions: From the Kaiserslautern-Ramstein area, take B40 (Kaiserstrasse) to Einsiedlerhof. The restaurant is near the Warrior Preparation Center. The restaurant has a large parking lot, and there is plenty of free street parking on area side streets.
Hours: 11 a.m. to 11 p.m. daily.
Specialties: Mexican food including sizzling fajitas, taco salads, enchiladas, burritos and other dishes. They also have daily specials and deals.
Prices: Appetizers start at 2 euros and go up to 9.70 euros. Main dishes range from 2 euros and go up to 24.75 euros for two orders of jumbo shrimp fajitas. Payment in dollars is accepted.
Dress: Casual attire is acceptable.
English-language menu: Yes
Phone: 0631-99328.
Web site:www.cantina-mexicana.com