After Hours: Anh Tuan, Schweinfurt, Germany
by
Dan Blottenberger
May 28, 2011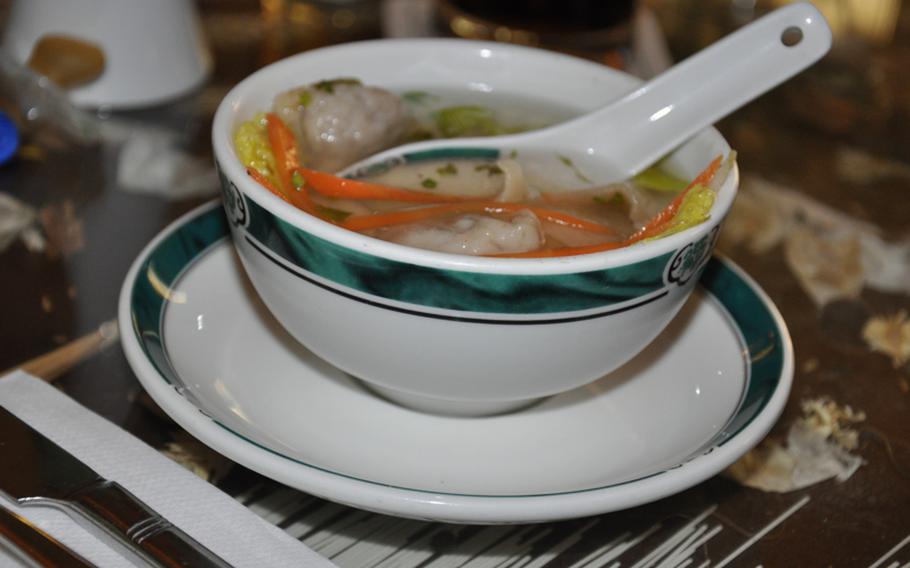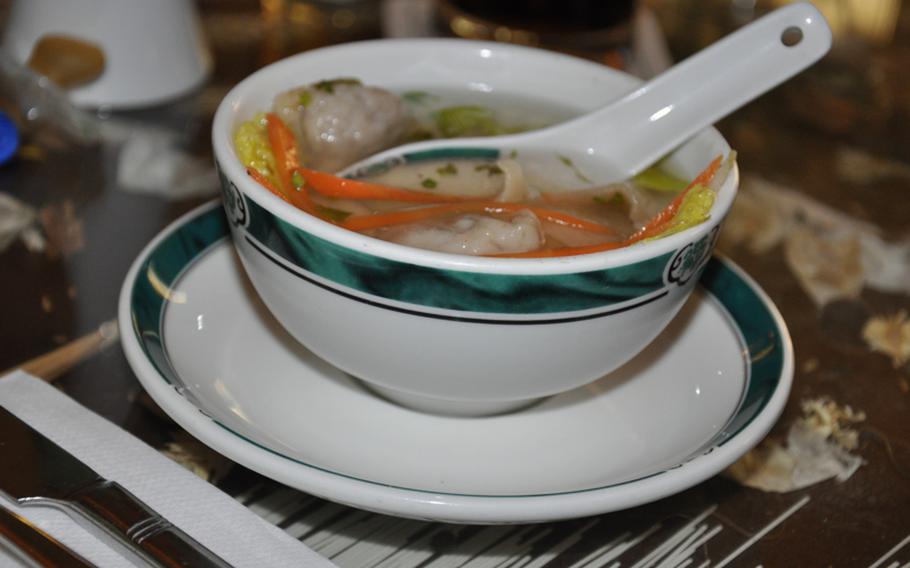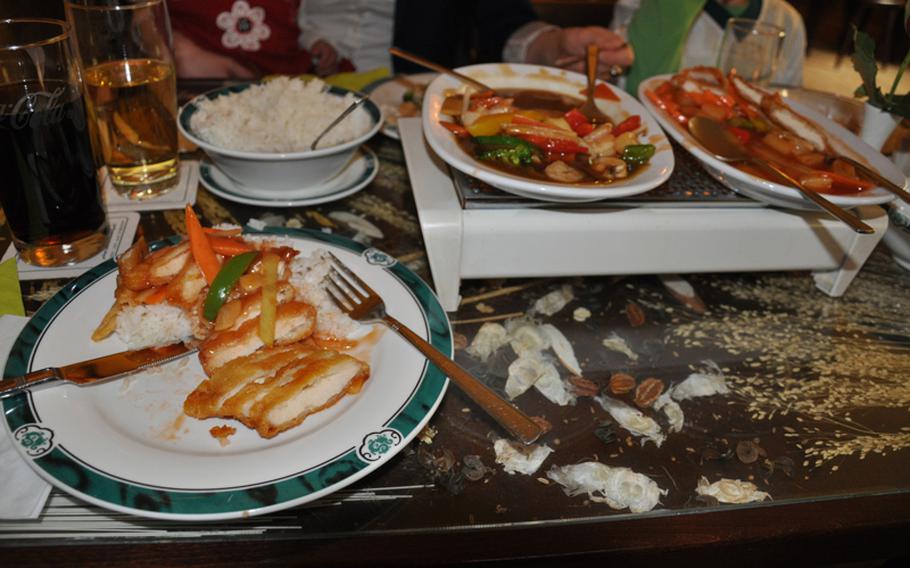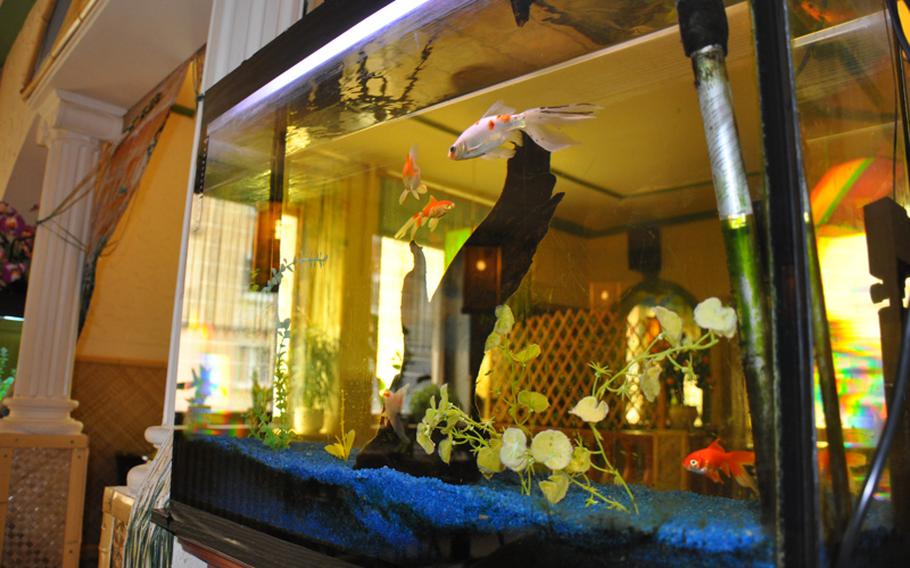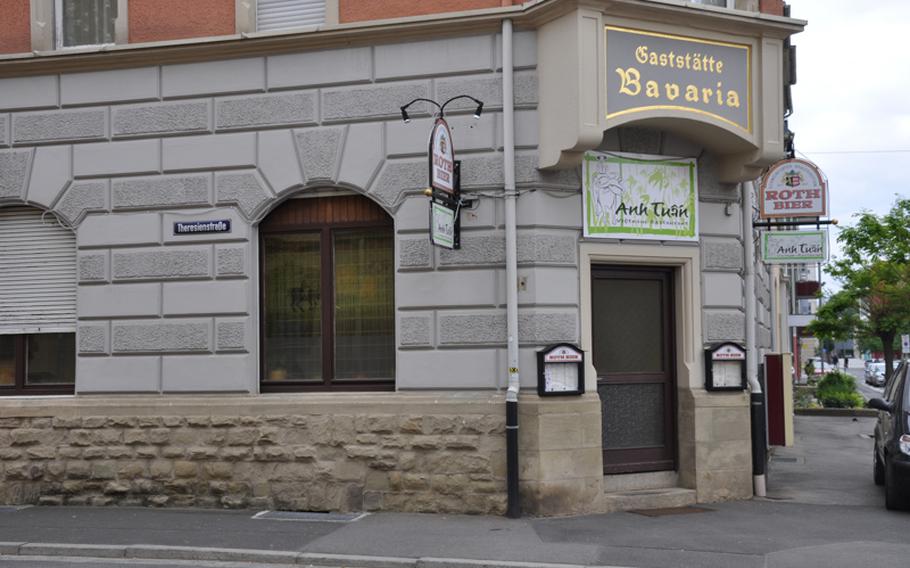 Based on a reader's recommendation, I decided to try something new for lunch. A quick trip from Bamberg, Germany, to Schweinfurt had me dining at Anh Tuan, a Vietnamese restaurant that prides itself on keeping it fresh.
By fresh, I mean everything that came to my table had a unique taste that can only come from Mother Earth and not from a can.
"I have never had anything that I didn't like, and have not managed to work my way through the entire menu," wrote Earl Pray, who recommended I give Anh Tuan a shot. He said he tries something new every time he goes there.
"Don't look for that big ambience, but the meals are unspeakably good," he wrote, and I could not agree more.
On the outside, the restaurant looks like any other Asian restaurant in a German city, but on the inside you are treated to great food, a pleasant atmosphere and hospitable hosts.
The restaurant is decorated with Vietnamese paintings and memorabilia. There are, of course, fish tanks, which we sat next to for my daughter's benefit. For lunch, the restaurant attracted several patrons from nearby offices, but there was still plenty of room to feel comfy as elevator-style music played in the background.
Like a typical American in an Asian restaurant, I went with the won-ton soup for a starter, while my kids devoured my wife's plate of fried won tons. The natural ingredients in the soup added a variety of delightful tastes.
Another patron recommended I try the fresh cabbage, spring rolls and shrimp. But I kept it typical and went with sweet-and-sour chicken, my favorite Asian dish. The sauce was delicious, and, considering it was a lunch special, there was an adequate amount of food, though my kids sharing a plate were looking for more chicken.
My wife enjoyed a shrimp-and-vegetable dish, and I fished off the leftovers. Let me tell you, the sauce was good enough to make me want to lick the plate.
By the end of the meal, we were all satisfied with no room for dessert, but Anh Tuan offers a variety of fried fruit dishes and sweet rice to satisfy the sugar-loving taste buds.
If you are looking for spicy food, Anh Tuan marks each dish with a chili pepper to let customers know what they are getting into. Three peppers means extremely spicy.
To complete the hospitality of the meal, the waiter brought each adult a shot glass of plum wine and a sugar cube lollipop for the kids.
blottenbergerd@estripes.osd.mil
Location: On corner of Theresienstrasse 7 and Sattlerstrasse in Schweinfurt, Germany.
Directions: From Ledward Barracks in Schweinfurt, it is a 20-minute walk. By car, it takes about six minutes and parking can be challenging, although there is a garage nearby. From Ledward, take B303 East until you make a right onto Rossbrunnstrasse. In about a half mile, make a right onto Luitpoldstrasse, then a right onto Freidenstrasse and the first left onto Theresienstrasse.
Hours: Open 11:30 a.m. to 2:30 p.m. and 5:30 to 11 p.m. Tuesday to Sunday. Closed Monday and on holidays.
Food and drink: A large variety of Asian dishes, the usual beverages and, don't forget, the complimentary shot of traditional plum wine.
Prices: Lunch specials cost 5-8 euros. Dinner costs 4-15 euros; the average meal costs about 9 euros. There are also complete-meal deals for couples costing about 25 euros. Carry-out is available — with a 10 percent discount.
Clientele: Mostly local Germans.
Dress: Casual.
English menu: Yes.
Website: None. There are several reviews for the place in German and English if you Google it.
Phone: 09721-6463531.
---
---
---