A town called Obama: Place in Japan attracts attention for its name
by
burkem@pstripes.osd.mil Matthew M. Burke
December 7, 2011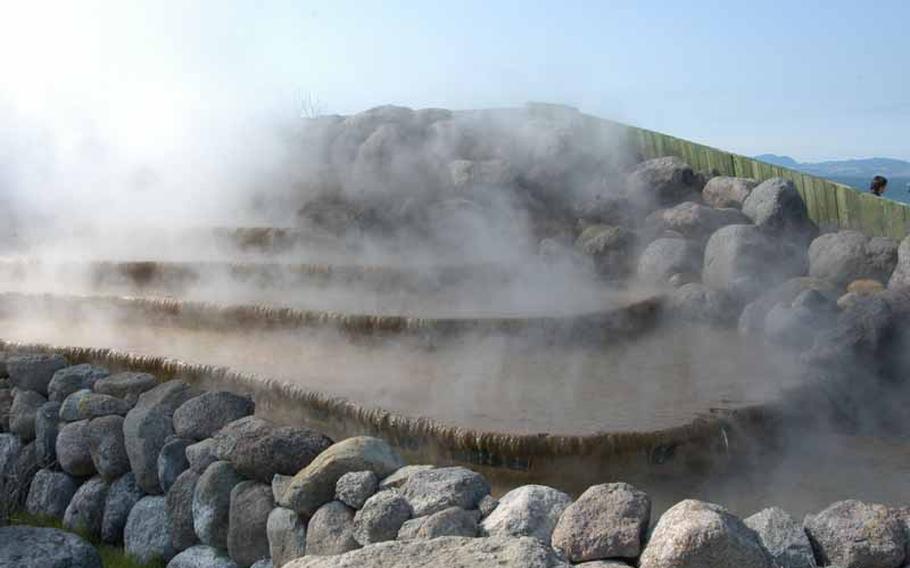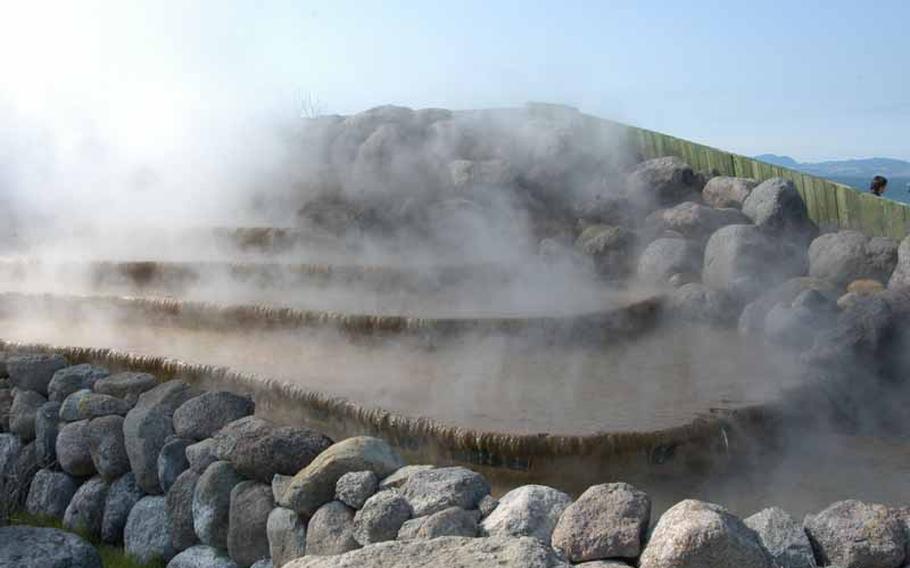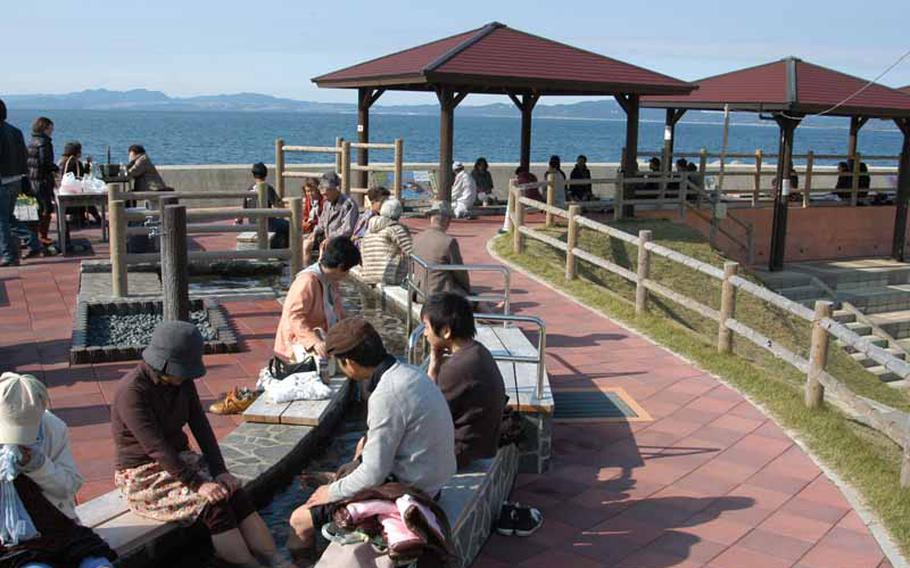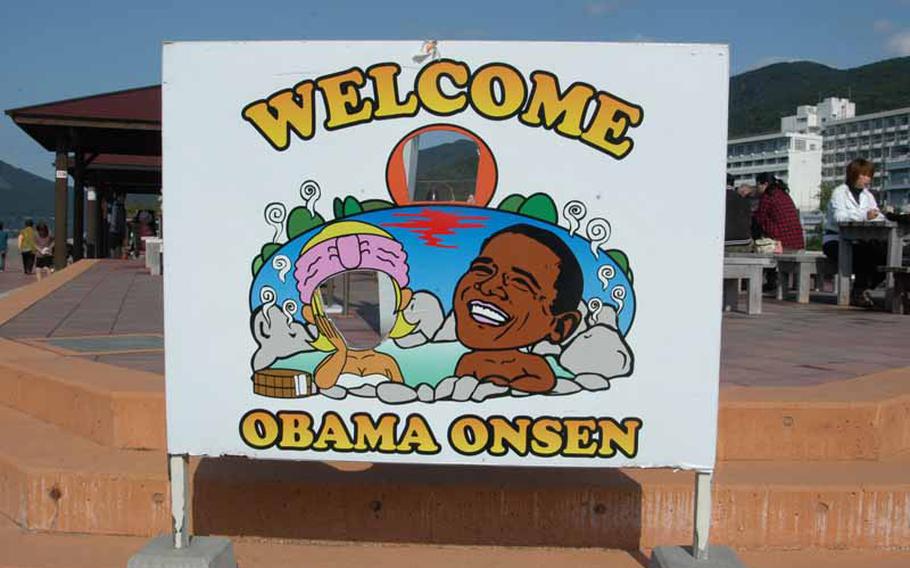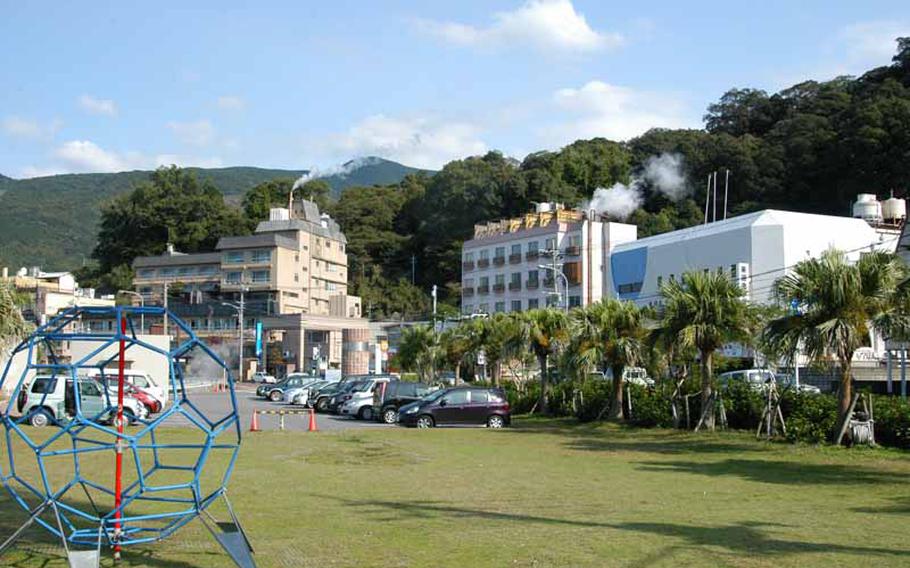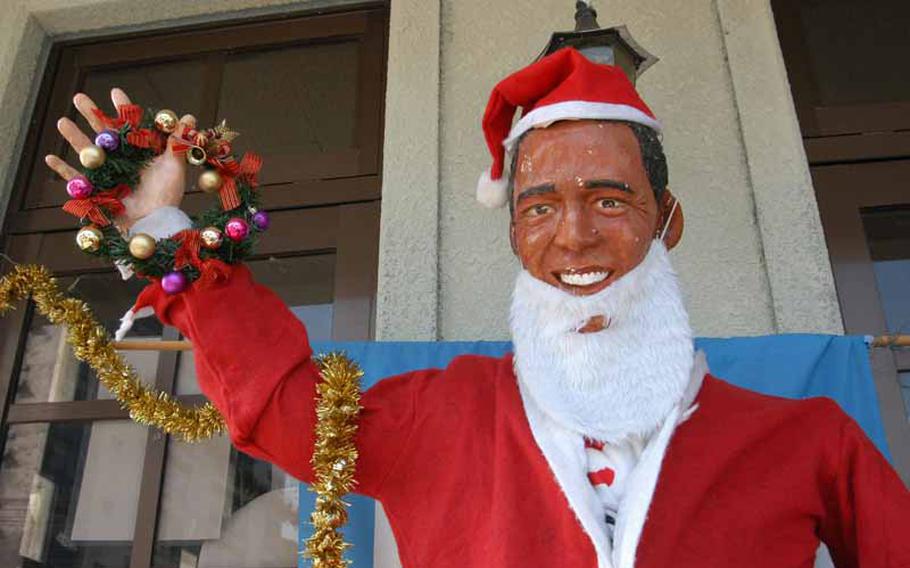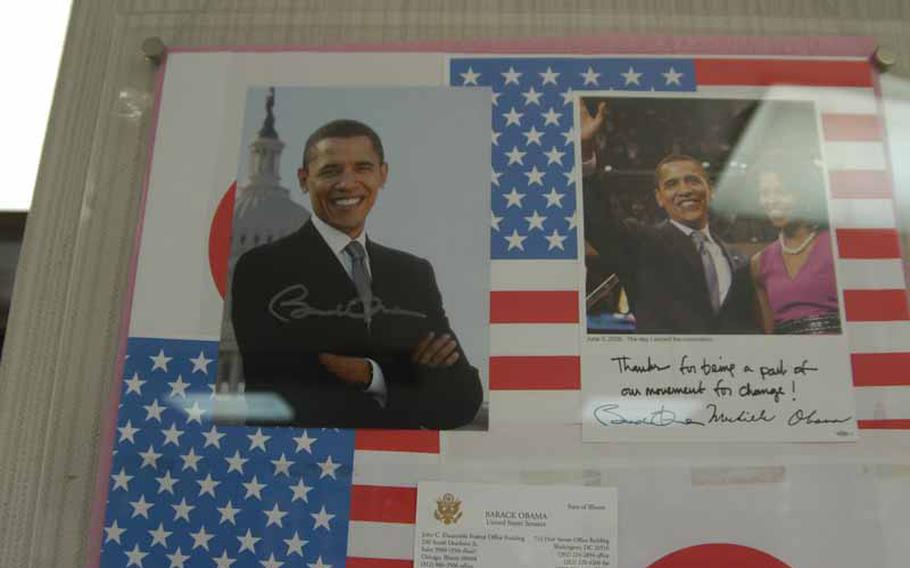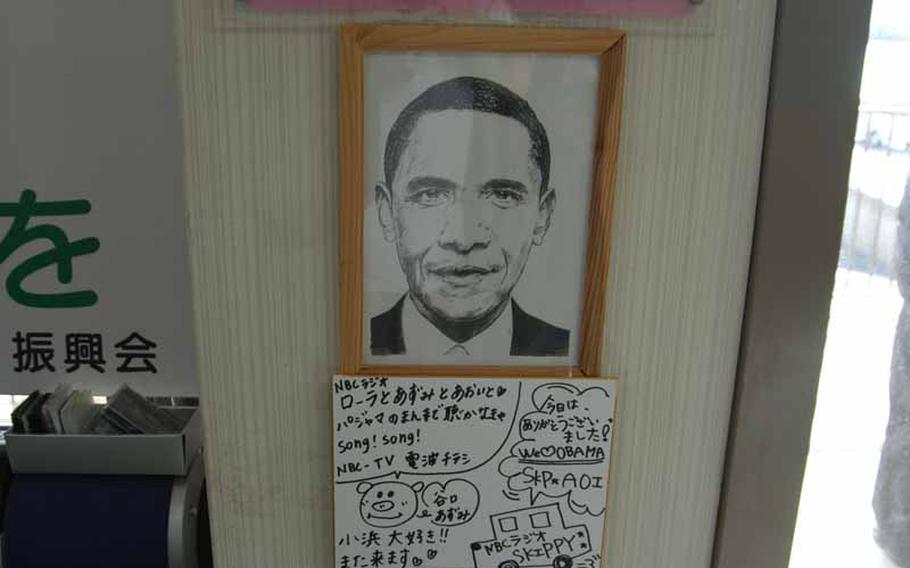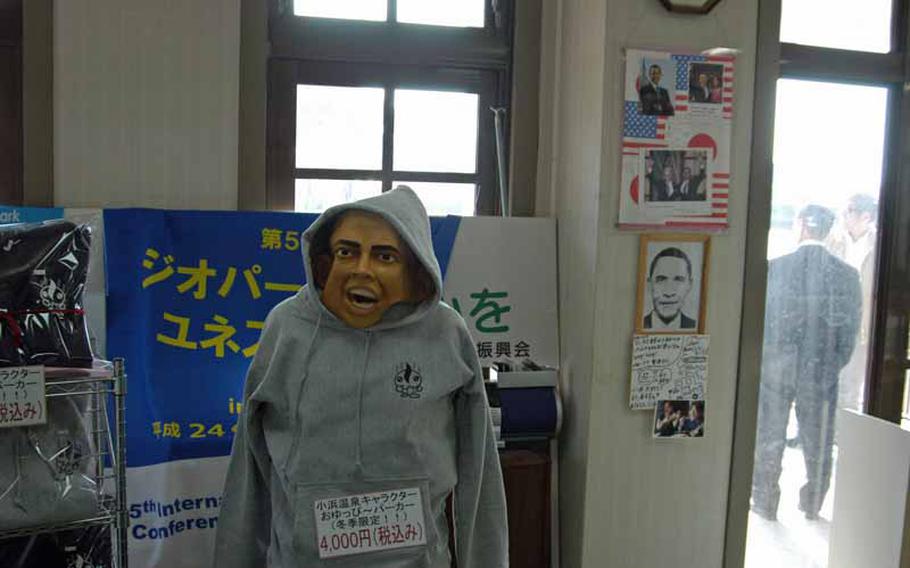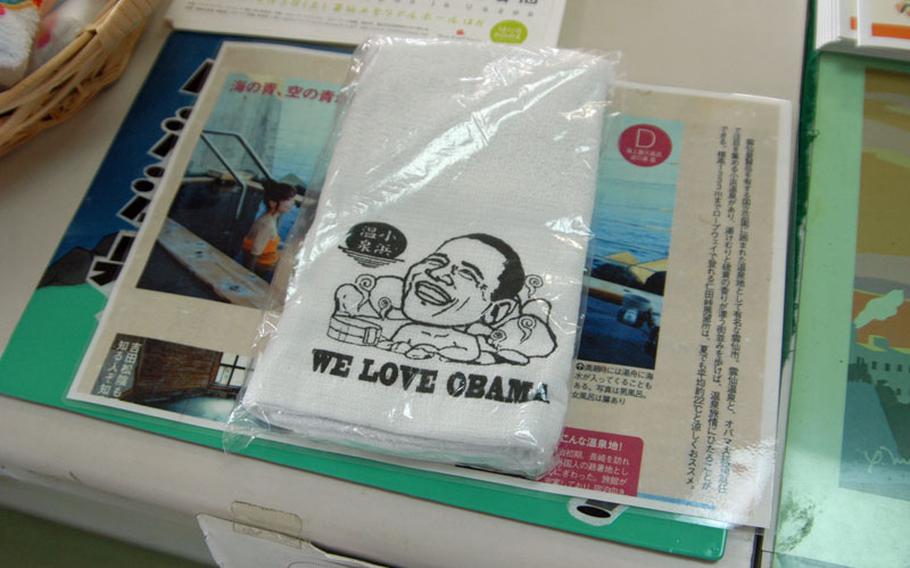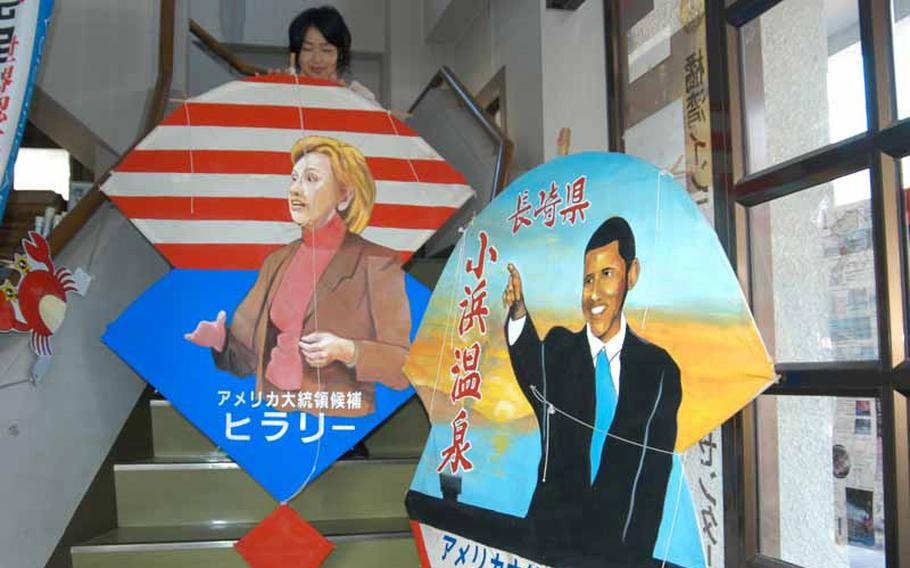 I think President Barack Obama would be honored, I said to myself as I walked down the main drag in Obama, Japan.
Yes, I think he would be pleased by the tribute.
I looked up and the 44th president of the United States, the most powerful man in the free world, flashed a cartoonish smile at me. He waved, a blank stare evident from behind the white beard and red Santa Claus costume.
I posed for a picture with the commander in chief.
"Sir, you don't look well," I quipped. Silence.
OK, so it wasn't the actual Democrat from Illinois, commander of our armed forces, rather a life-sized statue in front of the tourism information center in Obama, a small town by the ocean that shares the same name as our president, located about two hours from Sasebo.
I expected to hear a hearty "Ho ho ho" but no such luck on this chilly November day.
Small town Obama is not to be confused with the Japanese city on Honshu that has been mentioned in past speeches by the president and where people celebrated his election and sent him gifts. No, there are at least two Obamas in Japan that I could find on maps. And this small town honored him just the same.
This tiny town sits at the foot of the active volcano Mount Unzen and is known for fish and hot spring onsens.
As I walked along the seawall, munching on freshly pressed octopus, steam shot from the ground.
I looked down the main drag and saw more steam, shooting towards the heavens from grates on both sides of the road and from stacks on numerous buildings.
"Where am I?" I thought to myself.
As steam seemed to swallow cars driving by and also people walking by the water, I couldn't help but think of Dante's Inferno.
I looked towards the volcano, foreboding in the distance. I shuddered.
Continuing on, I walked past one of Japan's longest foot baths, powered by the underground hot springs. Nearby was a spot where the Japanese had built a giant stone box to steam their vegetables using the natural heat from the water.
"This was serious business," I thought to myself.
Then I looked to my right and saw a cartoon of the president in a spa, smiling, enjoying the hot springs as I was about to. He was flanked by a curvaceous blonde, her face cut out so you could join him for a quick photo opportunity.
I couldn't help but smile.
President Obama was everywhere in Obama. Autographed photos hung in the tourism center, portraits, onsen towels, and even an enormous kite featuring the president.
The caricatures were kind of humorous, but made me proud to be an American here. And as I sat in the private onsen, relaxing in the scalding hot spring, heated by a deadly volcano, I was deep in thought.
Yeah, I am pretty sure the president would be honored... But the First Lady sure is going to be mad if she finds out about that blonde.