A time for wine: Festivals celebrate Europe's sipping tradition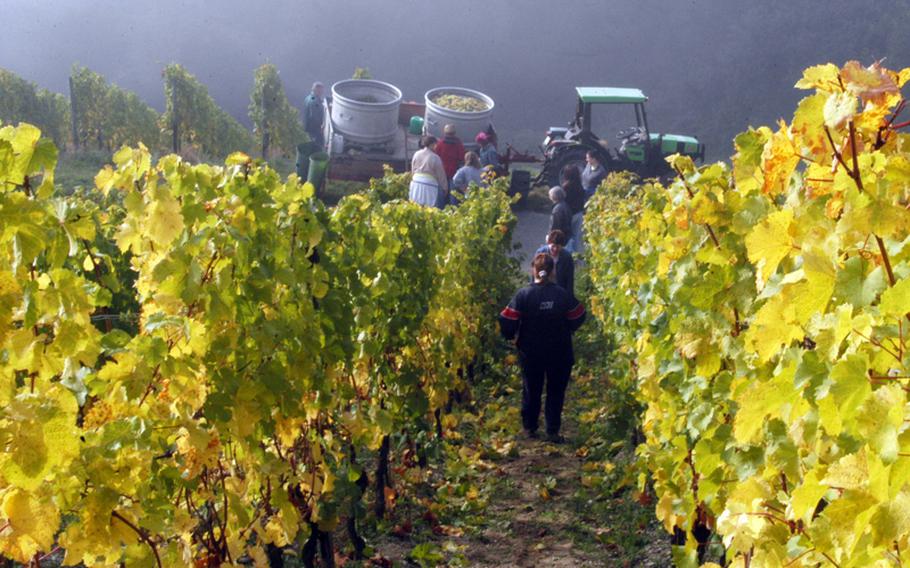 Part of living in Europe is enjoying a glass of wine and savoring all that goes with it — good food, camaraderie and a feeling of contentment.
Wine is an essential part of European culture and history, spread across the continent by Romans who planted vineyards as they settled in occupied lands. The vineyards grew into big business, and today five of the world's dozen largest wine producers — Italy, France, Spain, Germany and Portugal — are here in western Europe. Their wines are at our fingertips.
This week we look at wines produced in two of those countries and places you can go to enjoy a few glasses with friends and locals.
* A "good" wine is a matter of taste, but Italy produces so much wine, how could you possibly taste them all? If you want to find the best, see the story below to learn where to start whether you're looking for red, white or sparkling wines.
* Travel with us to the Alsace region of eastern France, where vintners are best known for white wines. Like the region itself, the wines are different from those of the rest of France and neighboring Germany, of which Alsace was once a part. Find out why a couple of the vintners say that is so.
*In Germany, wine lovers can taste the fruit of the vine in the homes of vintners, complete with a simple meal. See our story on German wine inns.
* Now that the weather is warming up, the fun really flows as people go outdoors to wine festivals across Europe. Find a listing of European wine festivals for the season below.
Of course, all of this is just a start. If you want to really appreciate European wine, the next step is to get out and taste what the continent has to offer.