A soldier's Christmas wish: Peace, and time with family
by
Anita Powell
December 4, 2005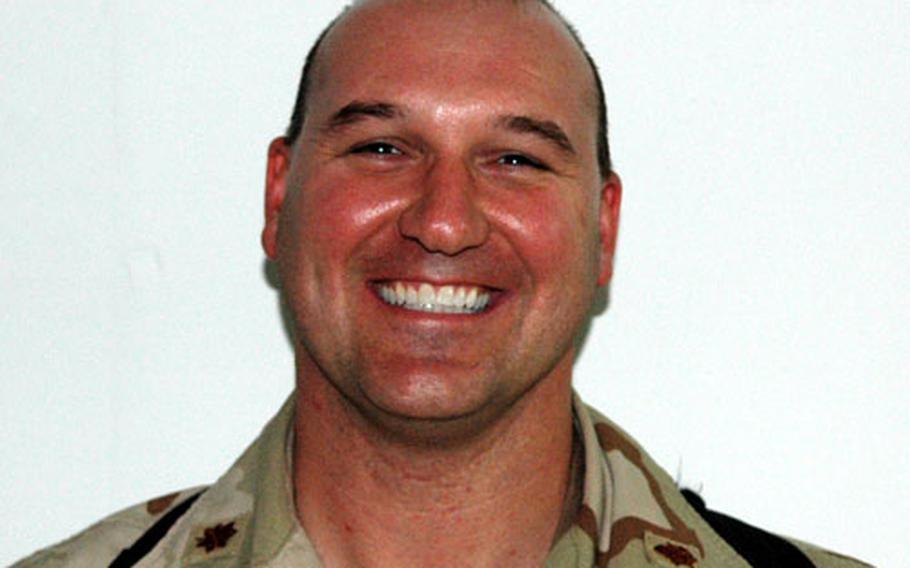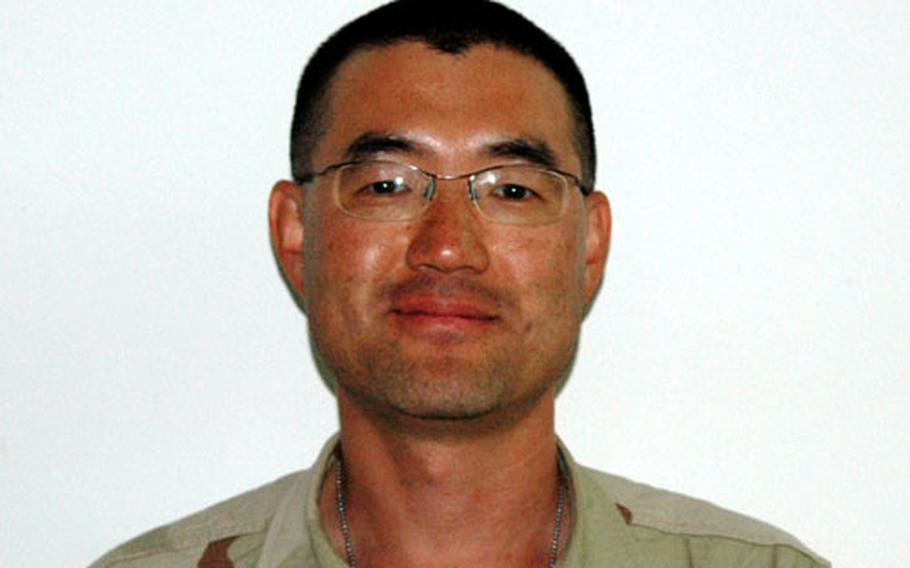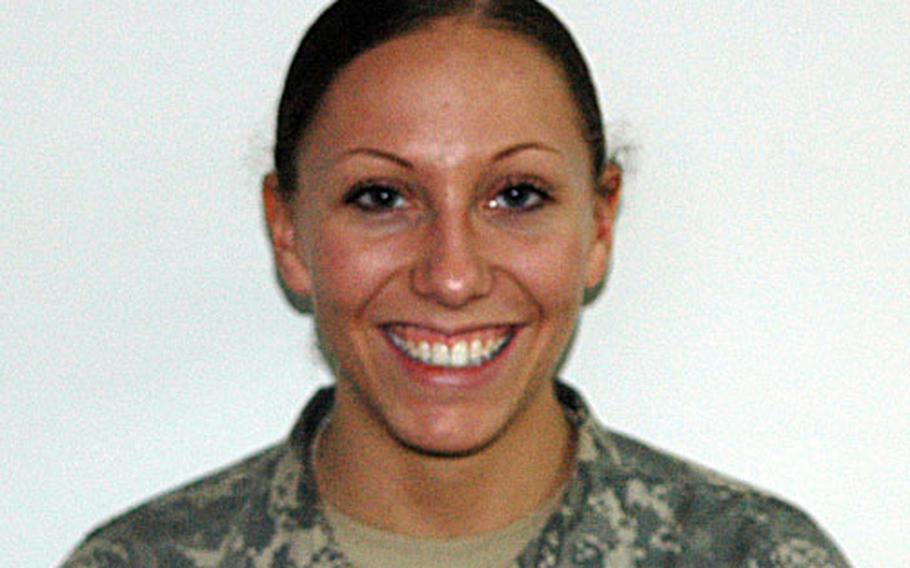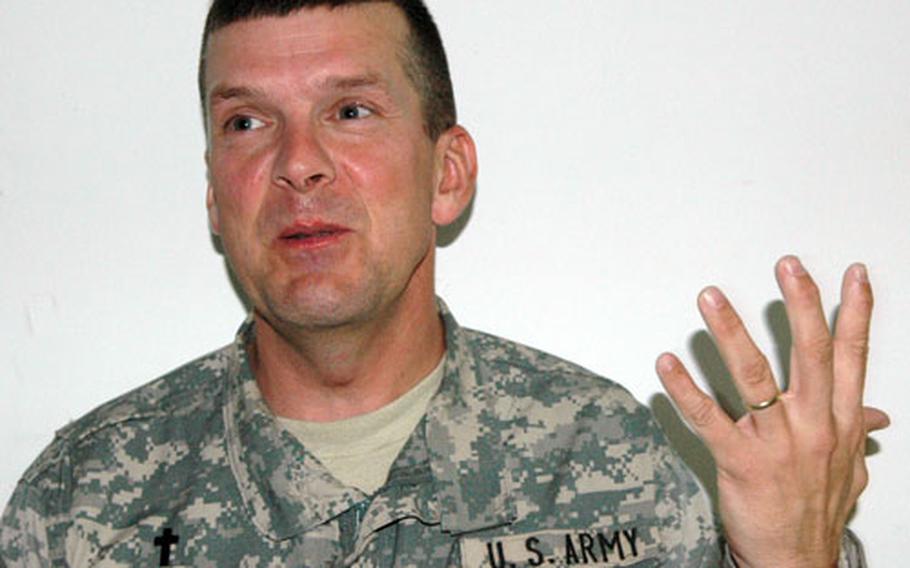 Ask most deployed soldiers what they want for Christmas and you're likely to receive a blank look.
Christmas in Iraq is a sobering prospect for many soldiers this year, and many requested intangible, difficult-to-ship items such as peace in Iraq, to be home with family, or, for some, for the day to simply not happen.
"I just don't understand asking for things here," said Sgt. Adam Harter, 25, of Warsaw, Ind. "It's just not the same."
But for the material-minded, Christmas holds infinite possibilities. Soldiers' desires ranged from the simple — cans of chewing tobacco, candles, DVDs — to high-tech desirables, such as portable game players, cameras and new computers.
Among soldiers stationed in north central Iraq, tech fiends led the pack, asking for all manner of cutting-edge gadgets.
"I guess I can ask for the most up-to-date digital camera," said Maj. Harry Kim, 42, of Los Angeles. "The more megapixels, the merrier."
That request was echoed by Capt. Jason Knapp, 26, of Eureka, Ill. "Everybody laughs at me because I use disposable cameras," he said.
The soldiers interviewed are deployed to several stations around Iraq.
Spc. Jeremy Bullock, 21, of St. Louis was a little more ambitious. "I want a laptop," he said. "A Sony VAIO. So I can e-mail pictures back and forth and do work-related material."
Pfc. Jorge Londono, 28, of Union City, N.J., asked for a way to spend his spare time.
"I want a Sony PSP," he said, holding up a friend's video-game player.
"I want a video camera," said Sgt. Alexander Garcia, 21, of Fresno, Calif., a soldier in Londono's platoon, 3rd Platoon, Company D, 1st Battalion, 327th Infantry Regiment.
"I want an iPod," chimed in another platoon member, Pvt. Corbett Craig, 21, of Portland, Ore.
"I want a tattoo machine," Pfc. Preston Hale, 23, of Angola, Ind., added as his friends laughed.
Platoon leader Lt. Brian McCray, 29, of Cleveland was decidedly more low-tech.
"How about a dart board?" he said. "I want a real cork one."
Lt. Col. Marc Hutson and Command Sgt. Maj. David Allard, both of the 1st Battalion, took their requests from the catalog of sporting goods store Cabela's. Each even asked for the same thing: binoculars with a laser range finder.
"I can use it here and then I can take it home and use it for hunting," said Allard, 38, of Southbridge, Mass.
Others also looked to the venerable sports catalog for inspiration.
"I could go for one of those Shimano fishing reels," said 1st Sgt. Jeff Sobocinski, 36, of Chicago, pointing to one of the glossy pages. "I'm going to get a pole for it and then I'll fish the Tigris."
Others asked for items of personal or sentimental value.
"I've had this ring for 26 years," said Chaplain (Maj.) Clyde Scott, 48, of Berwick, Pa., holding up his worn gold wedding ring. "I want a new wedding band. I've had it for 26 years. It was cheap to begin with."
"I want a honeymoon in Puerto Rico," said Spc. Matt Rodriguez, 20, of South San Francisco, Calif. Rodriguez married two days before he deployed.
Second Lt. James Ermarth, 23, of Philadelphia requested "A sleigh bell, in keeping with 'The Polar Express.' It reminds me of my favorite Christmas book."
Instead of turning to Santa, Maj. Eric Boettcher, 36, of Brentwood, Calif., asked the Army for his Christmas gift.
"I want some [Army Combat Uniforms] that will fit," said Boettcher, who, at 6 foot 4 and 324 pounds, currently sports the only uniform that Army supply could find in his size: the desert combat uniform.
"The reason why I want that is so I can be a part of the 101st 1st Brigade team. The Army says they have them in my size, but they're on triple back order."
Some soldiers merely asked for trifles.
"I want some candles, I want some smell-pretty-little-hanger-upper things, and I want a little airblower thing," said Staff Sgt. Brian Ross, 33, of Waverly, Ind., "so it won't smell like 10 pairs of feet in this room."
Staff Sgt. Elle Saunders, 34, originally from Panama, asked for "girly-girl smell-good stuff."
On the other side of the spectrum, Sgt. Nicholas Raab, 21, of Charles City, Iowa, asked for "Copenhagen [chewing tobacco]. Fine cut. Because it's expensive and I can't afford it."
"I don't want a lot," said Lt. Nicholas Turza, 25, of Greenville, S.C. "I want them to serve good chow."
Capt. Alfonso Prieto, 26, of Ocala, Fla., asked for "movies and comic books. Especially Superman. And oatmeal cream pies."
And many, like Pfc. Jessica De La Pena, had to struggle to come up with a request.
"This is hard to think of, because there's so little you can have here," said the 19-year-old paralegal from Los Angeles. "How about TV seasons on DVD? How about 'Law and Order'?
"I don't even need that. I want peace in Iraq, if that's possible."