Alabama Army base may be renamed to decorated veteran Michael Novosel Sr.
By
Pittsburgh Post-Gazette
May 28, 2022
---
(Tribune News Service) — An Alabama military base, one of many in the South named for Confederate leaders, is slated to be renamed for a Medal of Honor recipient from Etna, Pennsylvania, who served as a fearless combat pilot in three wars spanning 30 years.
Fort Rucker is one of nine Army bases under consideration for a name change by a congressionally mandated commission set up last year.
The base is named for Edmund Rucker, a Confederate brigade commander, but the commission on Tuesday recommended it be renamed for Michael Novosel Sr.
The commission doesn't rename bases on its own; it will prepare a report for Congress by Oct. 1. The recommendations don't go into effect until approved by Congress and Secretary of Defense Lloyd Austin.
Novosel, born in Etna in 1922, fought in World War II, served during Korea and then volunteered for Vietnam, during which he earned the Medal of Honor for a daring 1969 helicopter rescue of 29 wounded South Vietnamese soldiers pinned down by the enemy.
President Nixon awarded him the medal, the nation's highest, in 1971.
He had lived in Enterprise, Ala., and died in 2006 after a battle with cancer.
Novosel has already been honored in other ways. A stretch of Route 28 in Etna and Sharpsburg is named for him, as is the main road on the Rucker base.
By any measure, he was a legendary figure.
Growing up during the Depression, he graduated from Etna High School in 1940 and joined the Army. Despite his diminutive stature at 5-foot-3, he became a pilot when World War II began after the Army, desperate for combat flyers, did away with peacetime height requirements. He initially flew B-24s in gunnery training and later made bombing runs on Japan in B-29s, flying out of Tinian.
After the war he was recalled for active duty in Korea, then later went to work as an airline pilot. But when he learned he had glaucoma that would ground him, he decided to sign up for duty in Vietnam at age 41. The military needed pilots and his glaucoma wasn't an issue.
"I knew I had the aviation skills to help," he said in a 1996 interview. "I thought I should do my part and volunteer."
The Air Force didn't have space for additional high-ranking officers, so he gave up his lieutenant colonel rank in the Air Force, joined the Army as a chief warrant officer in 1964 and became a medevac helicopter pilot.
His most famous mission came in Kien Tuong Province on Oct. 2, 1969, at age 47, when he came to the rescue of South Vietnamese soldiers trapped by attacking North Vietnamese.
"He unhesitatingly maneuvered his helicopter into a heavily fortified and defended enemy training area where a group of wounded Vietnamese soldiers were pinned down by a large enemy force," reads the Medal of Honor citation. "Flying without gunship or other cover and exposed to intense machine gun fire, CWO Novosel was able to locate and rescue a wounded soldier. Since all communications with the beleaguered troops had been lost, he repeatedly circled the battle area, flying at low level under continuous heavy fire, to attract the attention of the scattered friendly troops."
Enemy fire drove him off six times, but he returned each time to land and extract troops. Toward the end of the mission, his crew spotted a wounded soldier near an enemy bunker. He hovered the chopper backward while the man was pulled aboard and enemy bullets flew.
A sniper shot Novosel in the leg and shrapnel perforated his hand.
He momentarily lost control of the helicopter but recovered quickly and flew off under heavy fire. In all, he made 15 extractions that day and saved the lives of 29 soldiers.
"The extraordinary heroism displayed by CWO Novosel was an inspiration to his comrades in arms and reflect great credit on him, his unit and the U.S. Army," the Medal of Honor citation reads.
As harrowing as that event was, Novosel found himself in numerous other dicey situations. He saved thousands of wounded soldiers during the war, flying a total of 2,543 missions.
His son, Michael Jr., also flew helicopters in Vietnam. They were the only father-and-son team of flyers in the same unit and had the distinction of saving each other during one week in 1970.
Novosel's chopper went down under gunfire and crashed. Michael Jr., 20 years old at the time, flew to the rescue.
A week later, Michael Jr.'s helicopter was shot down, and his father flew in to save him.
Novosel's Medal of Honor was largely overlooked at the time because Vietnam was so unpopular, but in later years he became something of a celebrity, making public appearances and speeches. He also wrote a memoir, "Dustoff," published in 1999.
He is buried at Arlington National Cemetery.
(c)2022 the Pittsburgh Post-Gazette
Visit the Pittsburgh Post-Gazette at www.post-gazette.com
Distributed by Tribune Content Agency, LLC.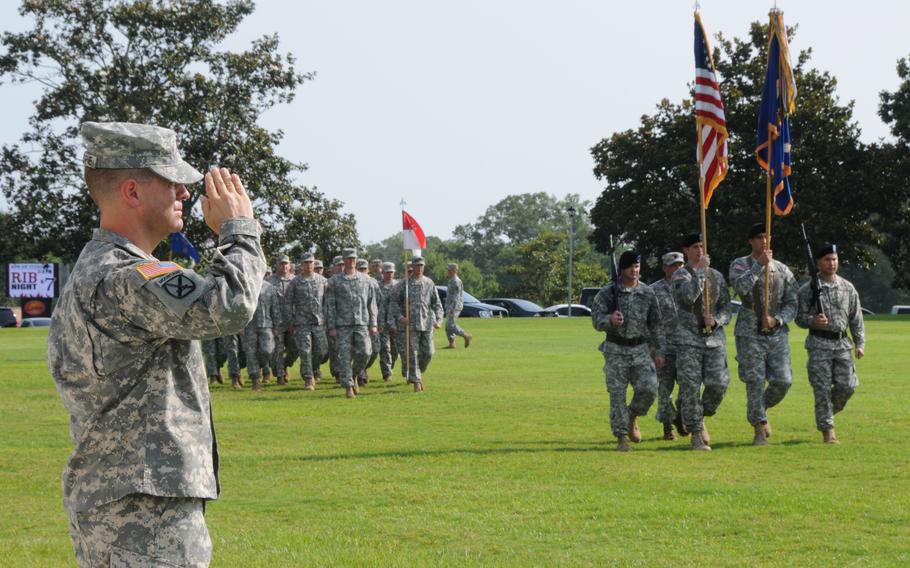 ---
---
---
---