US, Netherlands remember 48 paratroopers who died in heroic Waal River crossing in WWII
by
Karin Zeitvogel
Stars and Stripes
September 23, 2021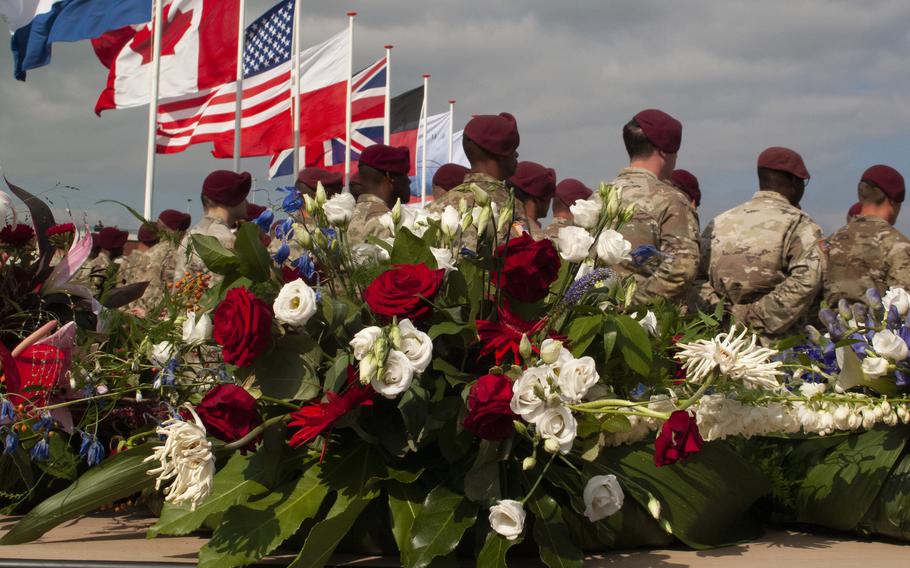 NIJMEGEN, Netherlands — American soldiers paid tribute this week to the 48 paratroopers from the 82nd Airborne Division who died crossing the Waal River during Operation Market Garden in 1944.
"They gave their lives for the freedom of a land far from home. We know their actions will never be forgotten," Col. Phil Kiniery, commander of the 2nd Brigade, 82nd Airborne Division, said in a speech at the ceremony held on a sandy riverbank in the Netherlands' oldest city.
Schoolchildren reenacted the historic crossing in a dance, and Dutch and American officials laid wreaths at a stone memorial to the paratroopers who died on Sept. 20, 1944.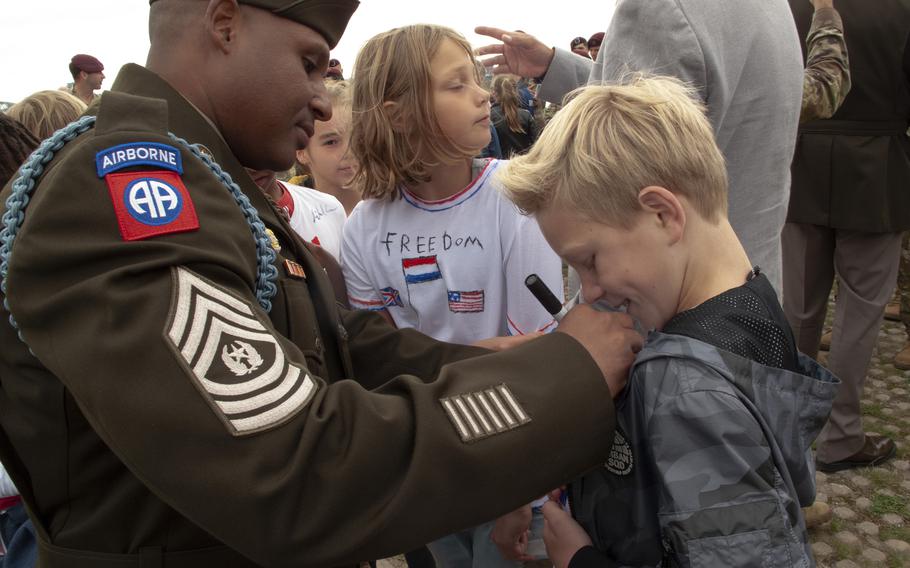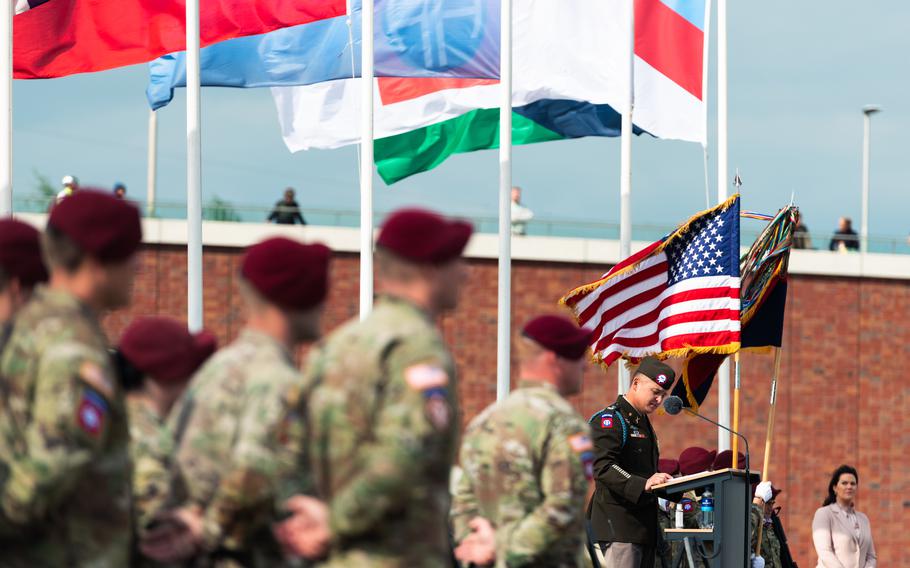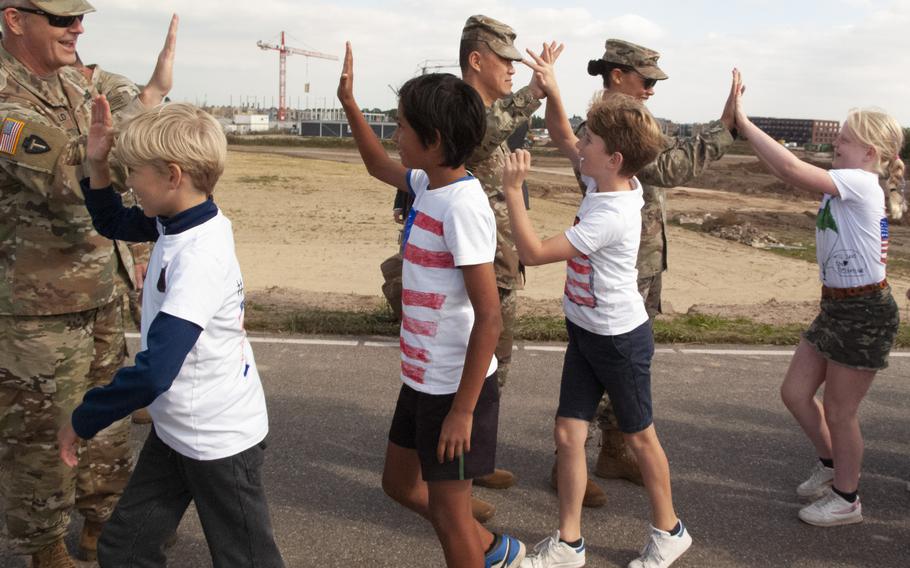 "The Dutch understand the importance of this because they grow up with this history," Kiniery told Stars and Stripes. "What I have to make sure of as a commander is that the paratroopers understand what the 82nd Airborne Division did here — the Waal River crossing is one of the 82nd Airborne Division's most historic moments. It's a legacy that transcends friendship."
Several of the soldiers at the ceremony attended by about 200 people said they were unaware of the significance of the crossing, which was featured in the movie "A Bridge Too Far."
The Waal River crossing came three days after members of the 82nd Airborne Division had jumped on landing zones in villages south of Nijmegen, at the start of Operation Market Garden. Their mission was to take several bridges from the Germans, including two over the Waal at Nijmegen.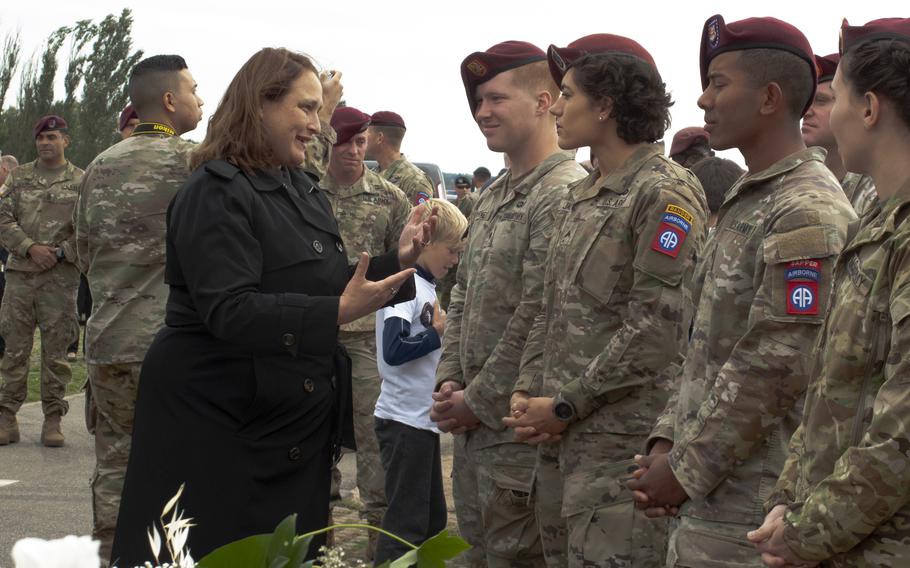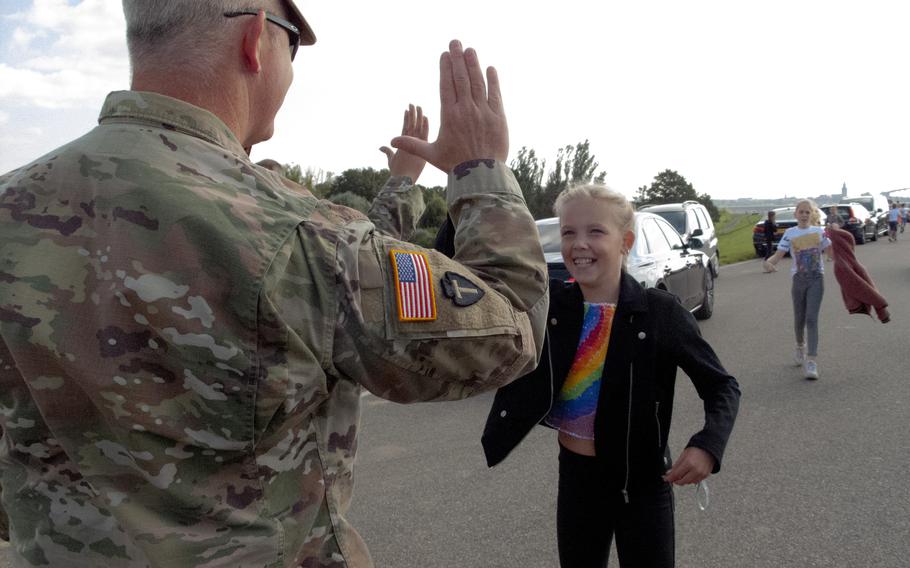 After days of fighting against unexpectedly strong resistance by German forces, division commander Brig. Gen. James Gavin devised a plan to cross the river in small boats and attack one of the bridges from two sides.
"Twenty-six boats made of canvas and wood started the crossing in the light of day under enemy fire," Kiniery said.
Most of the paratroopers used the buttstocks of their rifles to paddle the rickety boats, and as the smokescreen that was supposed to shield them was blown away by the wind, they became sitting ducks for enemy fire. Only 11 of the 26 boats made it to the north bank of the Waal.
Dutch children still learn about the crossing in school, and the 48 paratroopers who died are remembered in a nightly march by military veterans across the Oversteek bridge, where 48 pairs of lights turn on one after the other as the sun goes down. The name of the bridge itself — Oversteek means 'crossing' — is a tribute to the soldiers.