Fort Hood soldier dies weeks after being shot by fellow soldier, who is the father of her child
by
Rose L. Thayer
Stars and Stripes
September 21, 2021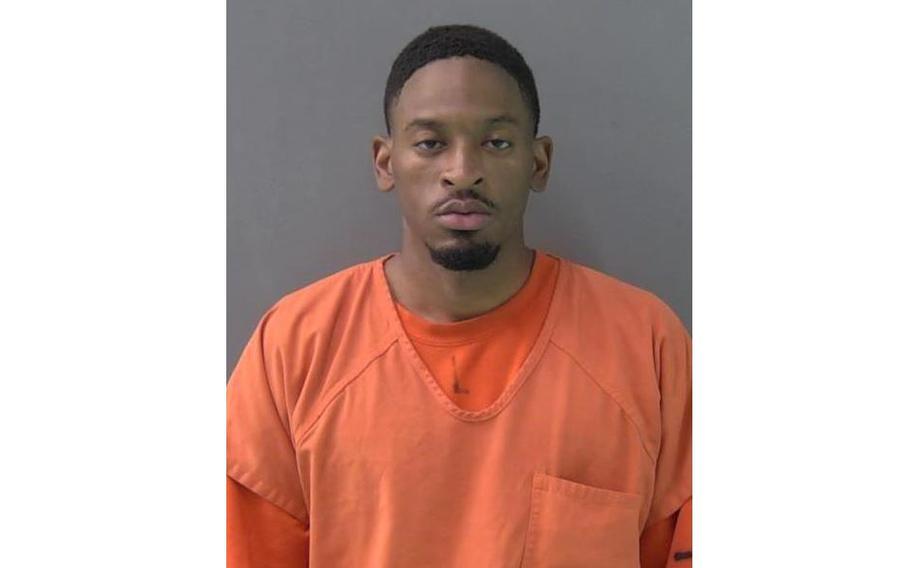 A Fort Hood soldier died from a bullet wound to her head after another soldier who is the father of her child shot her following an altercation at a nightclub in Killeen, Texas, according to police and base officials.
Sgt. Francine Martinez, 24, was shot Sept. 4 and spent the last two weeks in the hospital. She died Thursday, officials said.
Cpl. Nakealon Keunte Mosley, 24, was arrested and originally charged with aggravated assault of a family member with a deadly weapon for the late-night shooting, according to the Killeen Police Department. The Bell County District Attorney's Office began reviewing the possibility of enhanced charges in the wake of Martinez's death, according to police.
Martinez and Mosley ran into each other Sept. 4 while out with friends at a nightclub, and a fight led to Mosley following Martinez after she left the club and shooting her in the head, according to a court affidavit for Mosley's arrest.
Mosley, who is assigned to Fort Hood, was arrested and charged Sept. 5, and he has been held at Bell County Jail with bond set at $505,000, according to jail records.
Witnesses told police that the two soldiers had previously dated and had a child together, according to the court document. After seeing each other inside the nightclub, Mosley followed Martinez outside, and they argued in the parking lot, according to court documents.
Martinez left in a red Dodge, and Mosley got into a white Chrysler. He pulled the car alongside the Dodge and fired shots inside at about 1:54 a.m. on Elms Road just east of Fort Hood Street, according to the court document.
Martinez was struck in the head with a bullet and driven to Seton Medical Center in Harker Heights, according to the court document. She was then airlifted to Baylor Scott & White Medical Center in Temple. She died at about 10:25 p.m. Thursday, police said.
Police did not say where Martinez was sitting in the vehicle or who drove her to the hospital. By retracing the vehicle's route to the hospital, police located multiple 9mm shell casings and shattered glass.
"Officers inspected the red Dodge at the hospital and observed it to have several apparent bullet holes in the hood and passenger side of the vehicle. Officers also observed fresh body damage on the passenger side with white paint transfer," according to the court document.
Police said they identified Mosley as a suspect the following day and interviewed him at the Killen Police Department. He conceded he had been at the nightclub and had argued with Martinez, according to the court document. He denied shooting at her but admitted he had a gun in his car.
He drove the white Chrysler to the interview, and police said the vehicle had damage and missing paint on the driver's side bumper. Police also said they could see a handgun on the floorboard.
Fort Hood officials confirmed Monday that Martinez and Mosley were assigned to the 1st Cavalry Division.
Martinez joined the Army in April 2018 as a cannoneer, according to base officials. She attended basic training at Fort Jackson, S.C., and advanced individual training at Fort Sill, Okla. Her first duty assignment was with 4th Infantry Division in Fort Carson, Colo.
She was assigned to the 1st Cavalry Division in December 2019 and was promoted to sergeant in June, according to the base.
During her time in service, she completed one nine-month combat tour in Afghanistan where she earned an Army Commendation medal with "C" device and the NATO medal. She also earned the National Defense Service medal, the Global War on Terrorism Service medal, an Army Good Conduct medal and a second Army Commendation medal.
Mosley has served as an automated logistical specialist with division's 3rd Brigade Combat Team since April.