DC Guard activates 100 troops to aid Capitol Hill police in advance of Saturday rally
by
Rose L. Thayer
Stars and Stripes
September 17, 2021
The D.C. National Guard activated 100 troops to support U.S. Capitol Police on Saturday as the nation's capital prepares for a large rally in support of rioters arrested for their involvement in the deadly Jan. 6 siege of the U.S. Capitol building, Pentagon officials said.
The Physical Security Task Force will augment law enforcement for the protest known as "Justice for J6," which has a permit for up to 700 people, according to The Associated Press. The rally is expected to bring far-right groups similar to those who rioted at the Capitol on Jan. 6. To prepare for any potential unrest or violence, D.C. and Capitol Hill officials have increased security around the Capitol and the number of personnel ready to respond.
Defense Secretary Lloyd Austin on Friday approved the use of the D.C. Guard, which will station troops at the D.C. Armory, said Lt. Col. Chris Mitchell, a Pentagon spokesman. The armory is less than 2 miles from the Capitol.
"The D.C. National Guard will join a number of local law enforcement agencies in supporting the Capitol Police. Should the Capitol Police require assistance, they will first utilize local, state and federal law enforcement capabilities before requesting the deployment of the Physical Security Task Force," Mitchell said in a statement. "The task force will only be deployed upon request of the Capitol Police to help protect the U.S. Capitol Building and congressional office buildings by manning building entry points and verifying credentials of individuals seeking access to the building."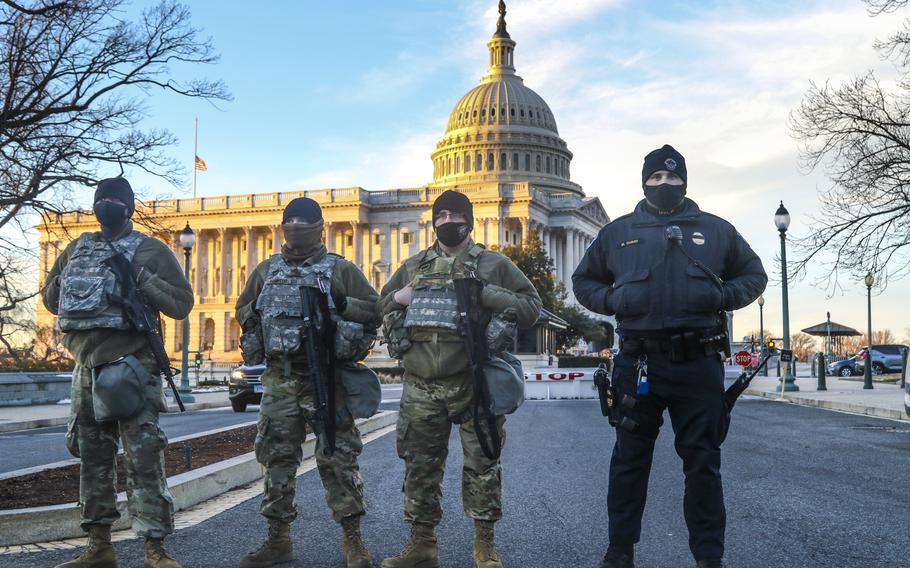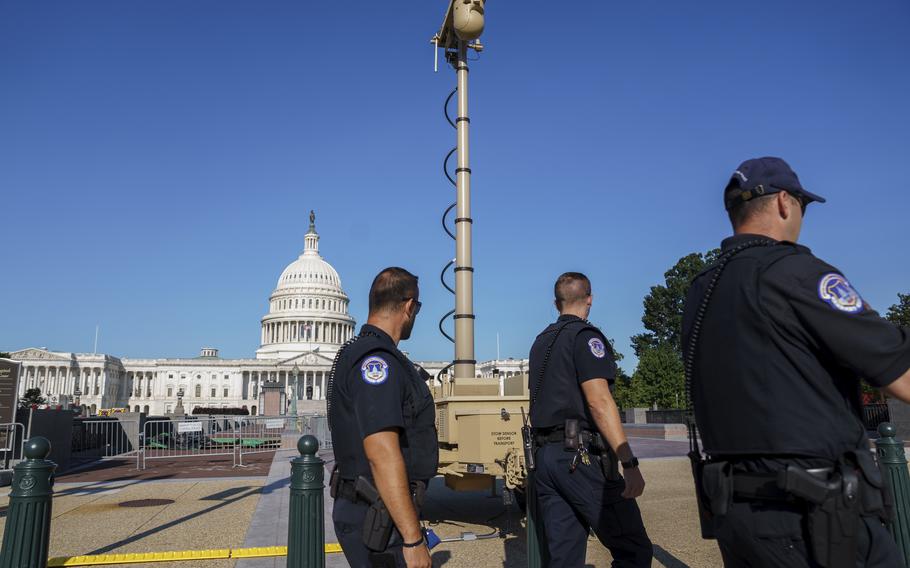 The D.C. National Guard said civil support is part of its portfolio and it is "uniquely qualified to conduct this mission because of our partnership with the federal and local law enforcement agencies within the area."
The rally organizer Matt Braynard was a strategist for former President Donald Trump's campaign and has described those arrested for storming into the Capitol on Jan. 6 as "prisoners" being unfairly prosecuted, the AP reported. More than 600 people face federal charges stemming from the January riot that resulted in five deaths.
Following the Jan. 6 riot, more than 26,000 National Guard troops from across the country deployed to ensure safety on Inauguration Day. At about 5,000 Guard troops remained in the city for the next couple months, then dwindled to about 2,300 when the mission ended in May.
The Capitol security mission cost the Guard about $450 million.