In about-face, Marines restore tuition aid levels
---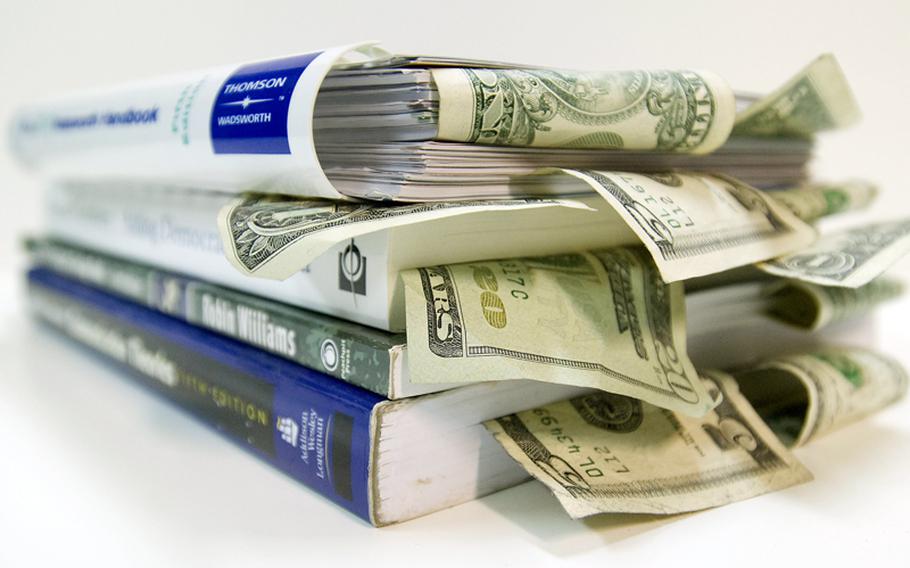 CAMP FOSTER, Okinawa — Just a week after slashing tuition assistance, the Marine Corps has reversed the unpopular decision and restored the maximum amount of money available to troops who take classes during their off-duty time.
The move comes following days of public outcry that tuition benefits would fall from $4,500 to $875 a year.
But not every Marine will be able to take full advantage of the program. The annual amount of money available through the servicewide tuition assistance program has dropped from $53 million to $28 million, Maj. Shawn Haney, a spokeswoman for Manpower and Reserve Affairs, told Stars and Stripes, which means fewer Marines will get financial help.
There simply isn't enough money to go around.
"Even with prudent utilization measures in place, it is likely that fiscal year 2012 tuition assistance funds will be exhausted well before the end of fiscal year 2012," according to the Marine Corps bulletin.
The Marine Corps announced the cuts amid concerns that other services are also planning to slash education assistance as part of an overall Department of Defense attempt to reduce spending by hundreds of billions of dollars in the coming years. Such reductions would force servicemembers to rely more heavily on other forms of education assistance such as the Montgomery GI Bill and the post 9/11 GI Bill.
Federal scholarships and grants could also be a way for Marines to weather the budget crunch, said Stephanie Styll, a spokeswoman for University of Maryland University College Asia at Yokota Air Base, Japan.
"We really want to encourage Marines and all military servicemembers to come in and talk to us about applying for federal aid," Styll said.
For now, the decision to reinstate the maximum tuition assistance Thursday could put Marines back in classroom seats, she said.
"We did see a decline on the Marine registration for fall classes," Styll said. "We are hopeful that this announcement will help these students come back and sign up for classes."
Styll said UMUC branches at bases in Japan, Okinawa, South Korea and Guam have extended the fall registration deadline until early next week. Marines who are again entitled to higher assistance can sign up for any classes that have met no more than three times.
The roller coaster ride of Marine Corps tuition benefits over the past week is unlikely to calm nerves among overseas servicemembers, who are feeling deep anxiety over how potential Department of Defense budget cuts could affect benefits.
During town hall meetings this week in Japan and South Korea, Defense Secretary Leon Panetta assured worried servicemembers that tuition assistance and other benefits will remain untouched.
"You've been asked time and time again to deploy to wars, you've been asked to deploy away from home, you've been asked to put your lives on the line," Panetta said to troops Wednesday at Yongsan Garrison in South Korea. "And we asked you to do that on the basis that we promised you certain benefits, for you and your families, and we are not going to pull back on what we promised."
Stars and Stripes reporter Jeff Schogol contributed to this report.
---
---
---
---