From the Stars and Stripes archives
Munich welcomes ice skating queen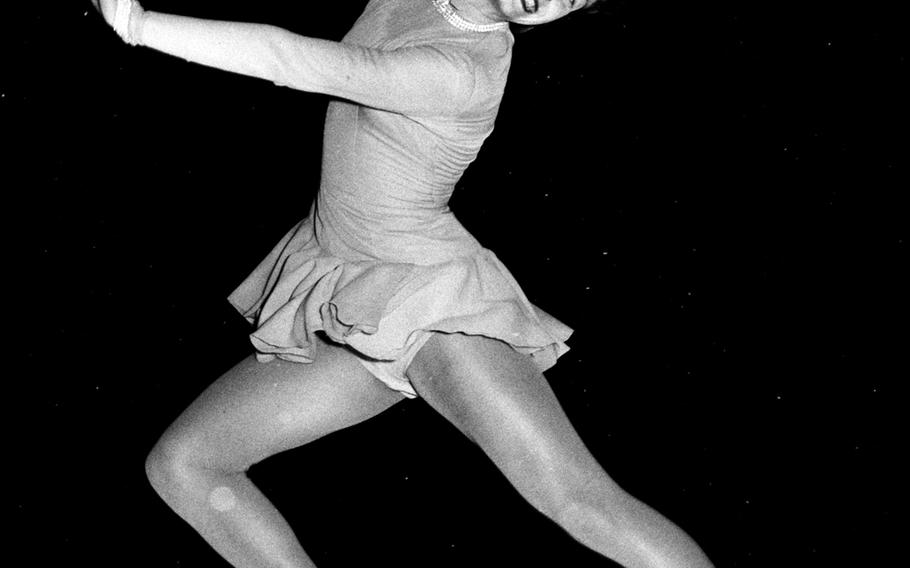 MUNICH — Pretty 16-year-old Carol Heiss, who recently dethroned Tenley Albright as the world's champion at Garmisch, put on a dazzling exhibition of figure skating here at the Prinzregenten Rink and won a tremendous ovation from the capacity audience which braved one of the coldest nights of the severe winter.
America's second best male figure skater, popular Ronnie Robertson, also gave a splendid performance and was well received by the huge audience. However most of the crowd had come to see Miss Heiss because of her Bavarian ancestry. Her parents came from Munich, while her grandfather, who is a dentist, and grandmother still live here.
The grandparents said that their home during the past two days has been literally deluged with visitors who either wanted to see their famous grandchild and/or sought her autograph. Miss Heiss speaks no German but there is no language barrier as her grandparents lived for a while in America.
Before Carol started her exhibition a booming voice on the loudspeaker told Munichers to tender a special warm welcome to the teenaged world champion because of her Munich blood.
During the middle of the program the pretty American girl, who wears a pony-tail, was presented with a baby pedigreed dachshund. The delighted Miss Heiss took the little dog into her arms and gave it a free ride around the rink much to the amusement of the crowd. When she permitted the dog to go on its own, the dog skidded and slid all over the slippery ice until Carol came to its rescue.
Miss Heiss had the honor of closing the show and circled the rink by executing double rittbergers. The curtain came down to the musical refrain of "Auf Wiedersehen." Later huge crowds gathered outside of her dressing room waiting for Carol to come out either to get a glimpse at the talented ice star or to obtain her autograph.
---
---
---
---