Moving the mail in Vietnam, 1968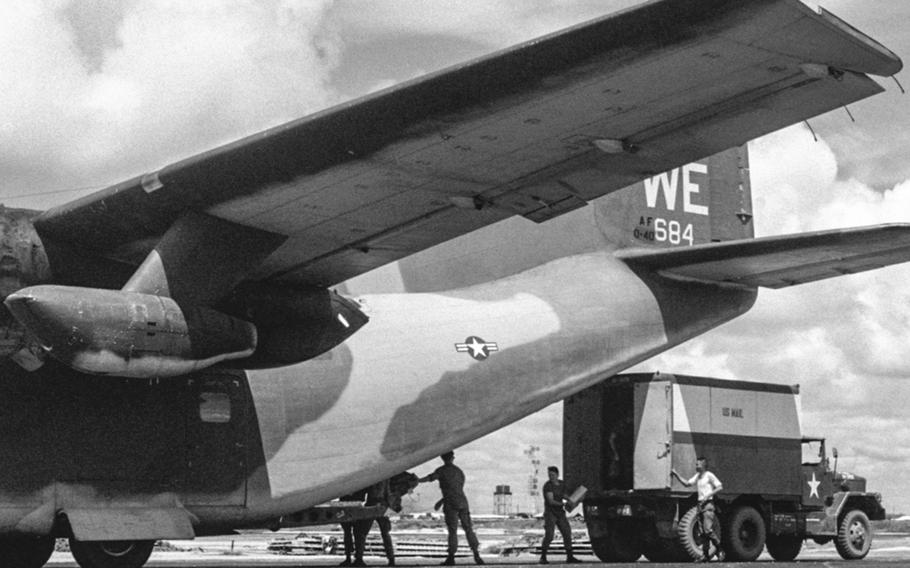 J. Tom Graham ©Stars and StripesTay Ninh, South Vietnam, October, 1968: Soldiers from the 41st Army Postal Unit load mail onto their truck, known as the "Dear John Express," on the flightline at the Tay Ninh base camp. The 41st tried to make the postal process as much like stateside as possible, painting trucks in the familiar red, white and blue motif, placing traditional mailboxes on street corners, and even putting up the familiar wanted posters (of troops who failed to fill out change-of-address forms).
RELATED MATERIAL: Stars and Stripes' 1968 story about the mail operation at Tay Ninh.