Krupp returns home from prison, 1955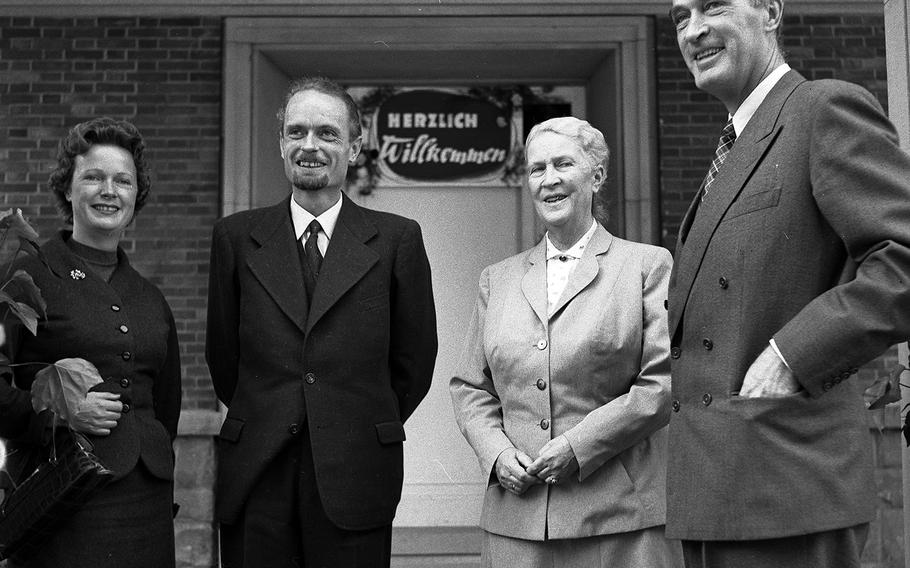 Ted Rohde ©Stars and StripesEssen, Germany, October, 1955: German industrialist Harald Krupp von Bohlen und Halbach is welcomed home after 10 years of postwar imprisonment in the Soviet Union. With him are, from left, his sister, Mrs. Waltraud Thomas; his mother, Bertha; and his older brother, Alfried. The Krupp family, whose history is detailed in William Manchester's "The Arms of Krupp," headed the industrial empire that helped rearm Germany before World War II. Alfried Krupp, was also tried and imprisoned after the war, for crimes related to the company's use of forced labor.
RELATED MATERIAL:Stars and Stripes' 1955story about the Krupp empire.