From the Stars and Stripes archives
CHIC sorts the friends from foes
---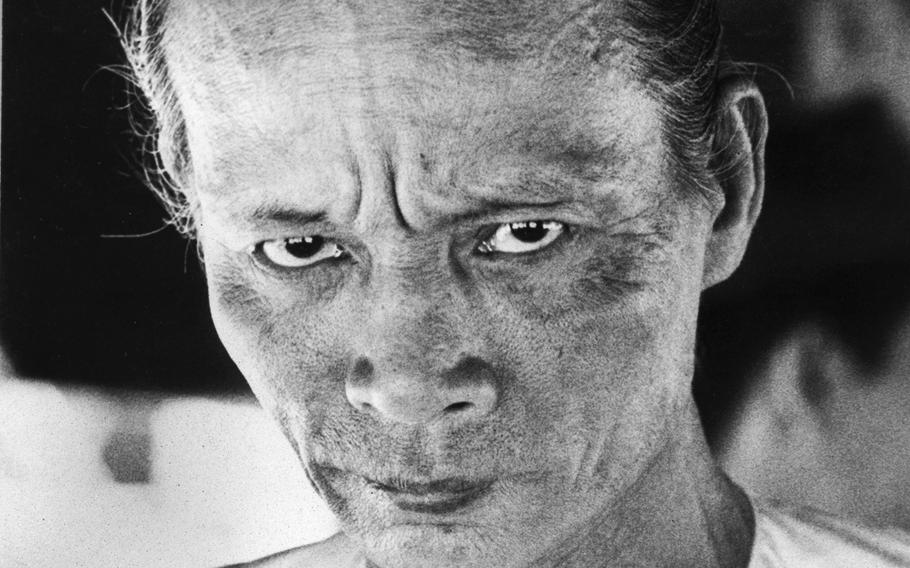 How do you pick a Viet Cong tax collector out of the innocent population of Vietnam's tiny villages and hamlets scattered over the countryside?
He looks about the same as the average peasant and blends well with the people — he even does a bit of farm work in the daytime. But at night he harangues and threatens villagers with VC retaliation if they don't pay up.
One way of catching them is CHIC — the Combined Holding and Interrogation Center, it looks like a county fair from the air, with its big parachute canopies for shelter.
On the ground it is a processing and gathering place for all the residents of an area as big as 20 square miles.
Infantry troops sweeping the countryside bring all local residents to the CHIC. Whole families are checked together.
First, names are checked against a "blacklist" of known VC sympathizers and a list of known deserters and draft-dodgers.
Then documents and identification cards are checked or issued to those who have none. There is a preliminary classification as a suspect or nonsuspect, then each person is fingerprinted, photographed, interrogated.
After processing, which usually takes a full day, families and individuals who have been cleared return to their homes and suspects and confirmed VC are held for further interrogation or detention as prisoners of war.
---
---
---
---