Former Air Force civilian pleads guilty to lying about stealing $144,000 in Germany
by
Rose L. Thayer
December 11, 2019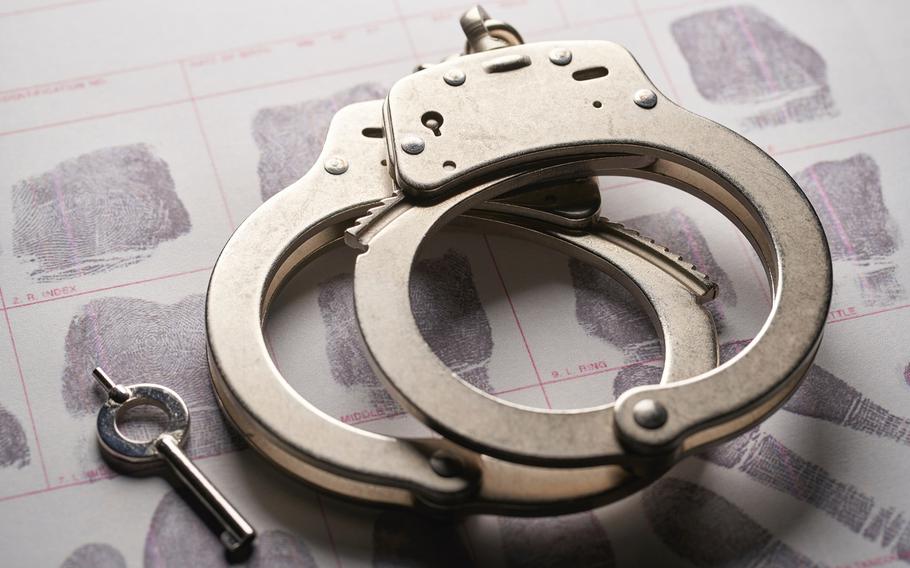 A former civilian employee of the U.S. Air Force in Germany pleaded guilty Tuesday to lying to federal investigators about stealing more than $144,000 in government funds, according to a release from the Justice Department.
Gregory Burris, 48, of Miesau, Germany, pleaded guilty to one count of making false statements before U.S. Magistrate Judge Karen B. Molzen of the District of New Mexico. A sentencing date has not been set, but court records indicate he faces between 12 and 18 months in prison and a fine of up to $55,000.
"We negotiated a plea agreement with the Department of Justice of the one count of making a false statement in lieu of a formal grand jury indictment," said Amy Sirignano, Burris' New Mexico-based attorney.
Burris worked between 2013 and 2016 as a resource adviser assigned to a multinational electronic warfare training facility, known as the Polygone, in Bann, Germany, near Ramstein Air Base. His responsibilities included generating and transmitting invoices and payment instructions to foreign militaries for their use of the NATO training facilities, according to the release.
Between early 2015 and early 2016, Burris generated and transmitted six invoices to foreign militaries for money owed to the U.S. government for expenses related to Polygone-sponsored training exercises and directed these militaries to transmit payment of the invoices to Burris' personal checking account held jointly with his wife at a German bank, rather than the authorized Defense Department bank account, according to the release.
More than $144,950 landed in Burris' bank account from the foreign militaries, including the Royal Netherlands Air Force, the Swedish armed forces, the German Ministry of Defense, the Spanish air force and the Danish armed forces.
The court could order Burris to repay the money to the government, according to court documents.
The Air Force Office of Special Investigations began looking into the missing funds in February 2018, according to court documents. When agents interviewed Burris on Aug. 29, 2018 at Kirtland Air Force Base near Albuquerque, N.M., he falsely stated that after receiving the deposits, he wire-transferred the funds to a Defense Department account in person at the local branch of his bank in Germany, according to the release. Burris had actually used the entirety of these funds to pay for personal expenses.
thayer.rose@stripes.comTwitter: @Rose_Lori