For US troops in the Pacific, the end of World War II deepened the ache for home
---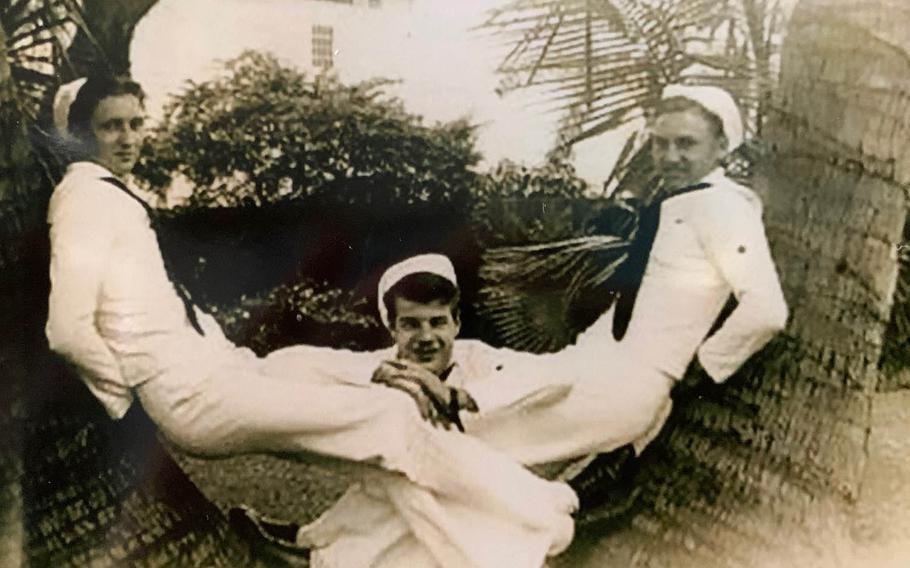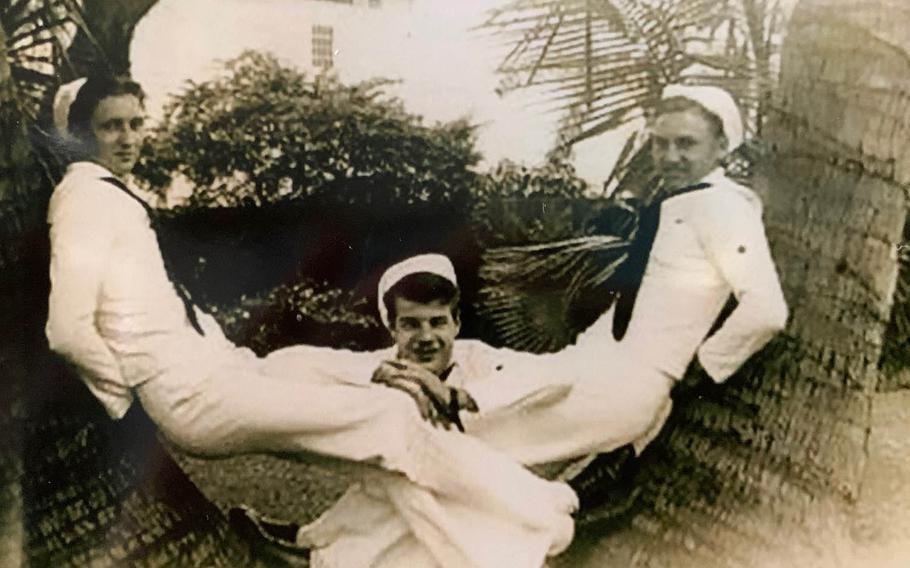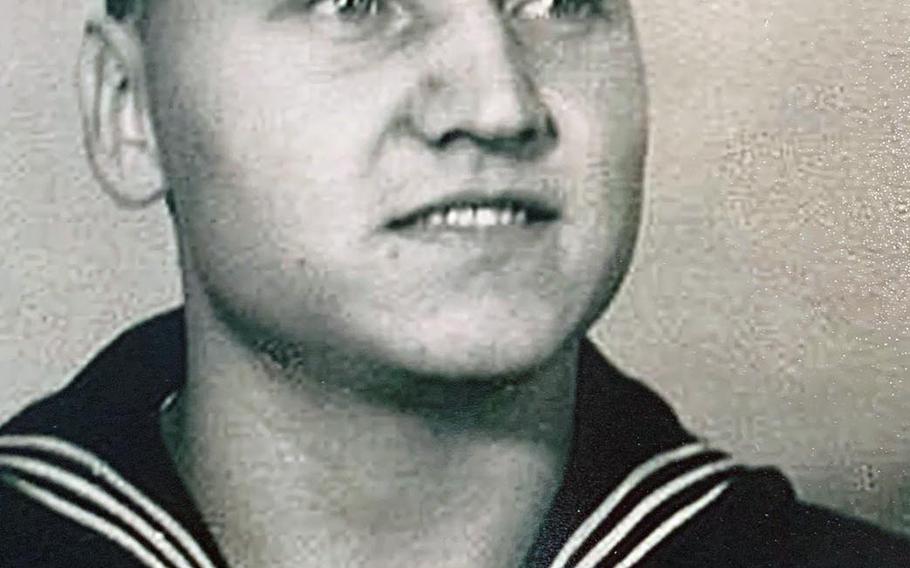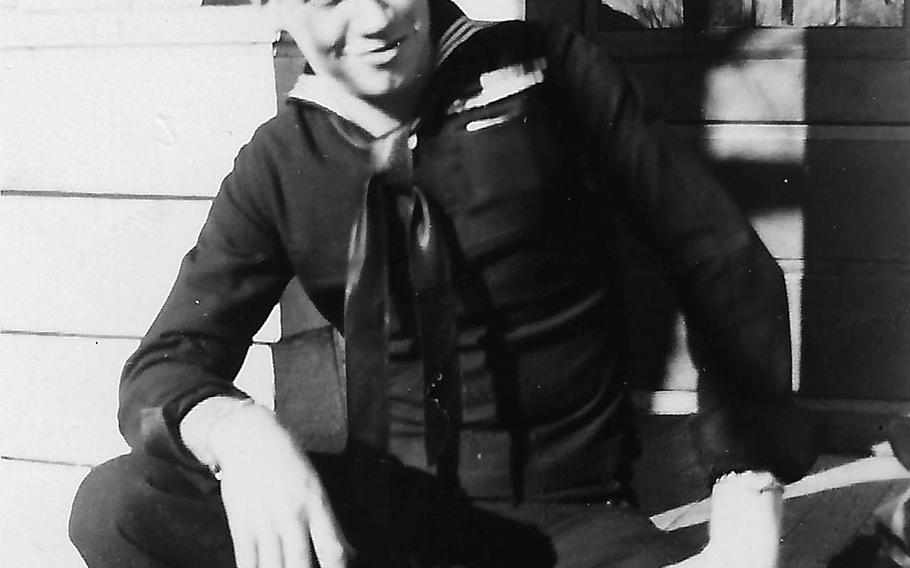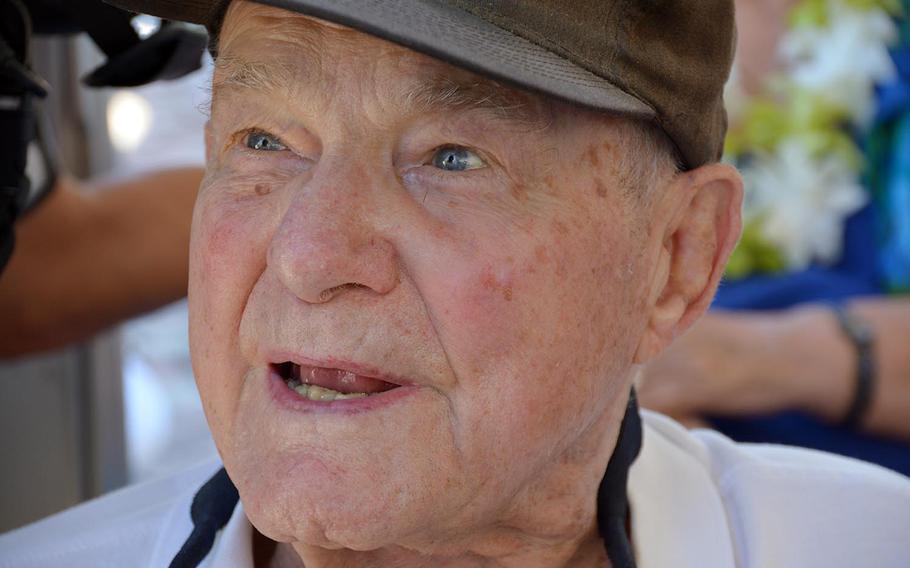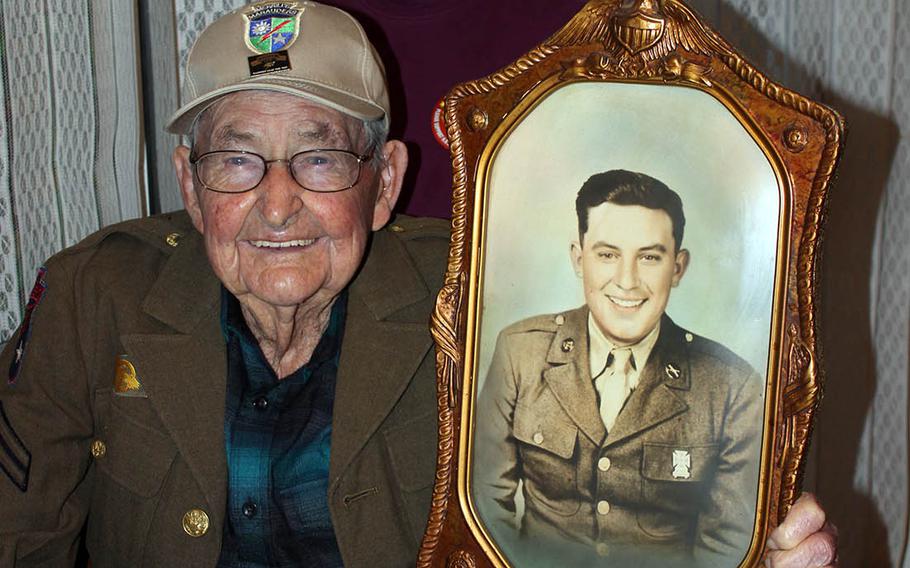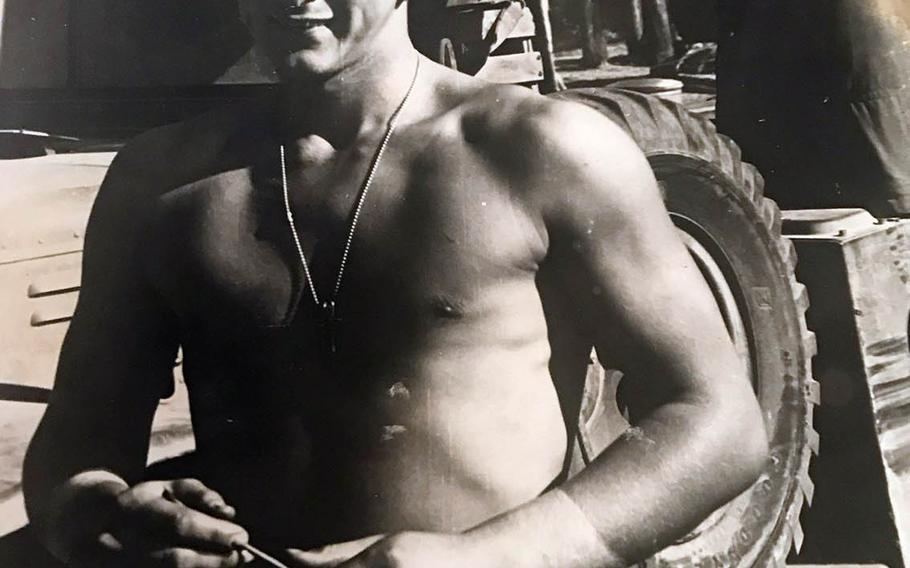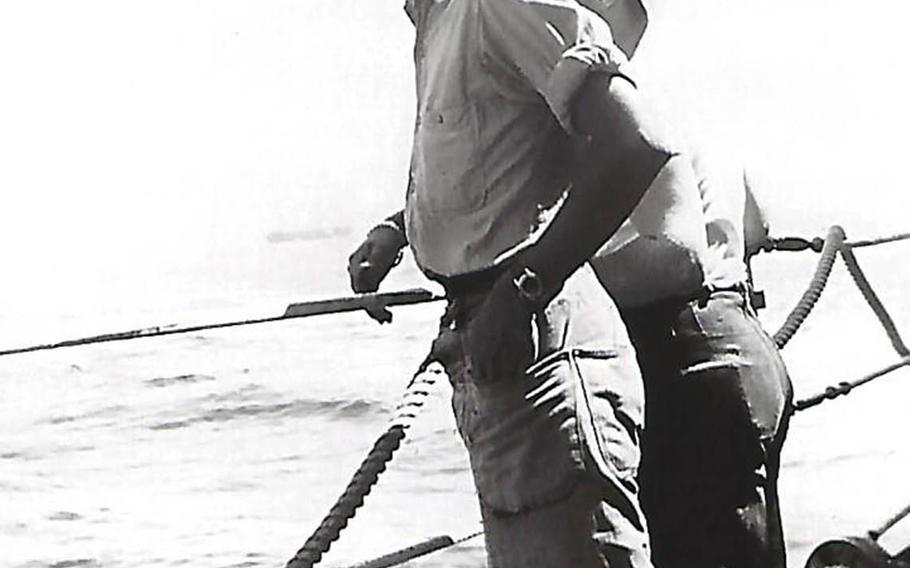 Donald Fosburg was off duty and lying in his bunk in the belly of the battleship USS Missouri on a steamy August night in 1945.
He and his fellow radiomen were always first to receive news of the Pacific war against Imperial Japan, but that night's scoop was a bombshell.
"A radioman friend of mine came running up," recalled Fosburg, 93, during a recent phone interview from his home in Whittier, Calif. "He said, 'Wake up, Don! The Japanese have accepted our terms of surrender — the war is over!'"
The radioman swore Fosburg to secrecy because it was rightly up to the Missouri's command to announce it to the crew.
"But you know, you're in a bunk room. You're right next to everybody so in a very short time everybody aboard ship became aware of it."
The news of Japan's surrender Aug. 15 — which became official during a formal ceremony of surrender aboard the Missouri in Tokyo Bay on Sept. 2, 1945 — eventually made its way to the tens of thousands of soldiers, sailors, airmen and Marines deployed throughout the Pacific. Some had been away from home for years, while others had already returned to the States after long stints at war.
Many suspected the end was near after the United States dropped atomic bombs on Hiroshima on Aug. 6 and Nagasaki on Aug. 9. Their hope was fulfilled when Japanese Emperor Hirohito announced the surrender in a radio broadcast six days after the second bombing.
'Get this job done'The news was, of course, welcomed by troops scattered across a theater that had been at war for almost four years.
But whether filled with joy or relief, most men's minds turned quickly to a single question.
"Your first reaction is: When are we going to go back home?" Fosburg said.
Elmer Halley, 95, was drafted into the Navy while still in high school in 1943 and became a pharmacist's mate. He was stationed at a hospital on Saipan until he and 10 other pharmacist's mates were plucked from there and put aboard the USS Monitor, a vehicle landing ship, which headed for Japan in August 1945.
"We were all just young guys, 18 years old, greenhorns really," Halley said during a phone interview from his home in Huntsville, Mo. "We were there to win the war. This was our main thought. I didn't know how long I was going to be over there. All we wanted to do was whip the Japanese.
"Never again will you see our country united like we were then. It was like one big family trying to get the job done. Our people were really united to get this job done."
As fate would have it, the Monitor was moored close to the USS Missouri on the day of the surrender ceremony, and Halley was among the thousands of servicemembers who watched as Gen. Douglas MacArthur presided over the signing.
"It was one of the greatest events," Halley said. "We knew we were making a lot of history there. I can still close my eyes and see MacArthur and those people signing that peace treaty."
'The boss of that day'Not everyone sensed the momentous nature of what would unfold on Tokyo Bay that day.
Robert McGranaghan, 95, was a seaman first class on duty aboard the destroyer USS Nicholas, also moored near the Missouri.
"Over the PA, they announced that anyone who wants to watch the signing of the treaty on the Missouri can go over," said McGranaghan during a phone interview from his home in Omaha, Neb.
He had joined the Navy at age 17 in 1943 and was aboard the Nicholas for 12 major battles as it hopped island to island north toward Japan.
On the heels of all that, McGranaghan says that, at the time, the signing did not strike him as a lasting historical moment.
"In fact, some of my friends who could have gone over didn't go over," he said.
But McGranaghan did attend, and a few moments remain vivid in his mind.
"I watched MacArthur slam his hand down and say, 'This meeting is over,'" he said with a laugh. "That was after five guys talked. He didn't want any more talk. He was the boss of that day."
Some men in uniform were out of the combat zone by the time of the surrender and reflecting on the sacrifices made for the victory.
James E. Richardson, 99, served in Burma as a member of the famed Merrill's Marauders, only eight of whom are still alive to see the surrender's 75th anniversary. He was one of seven brothers, six of whom served during the war.
In a written response to Stars and Stripes, Richardson recollected returning to the U.S. from India in December 1944 and being reassigned to Camp Rucker in Alabama, where he learned that the atomic bombs had been dropped.
"I was glad to know the war was finally over and won by the United States and Allied Forces," said Richardson, who lives in Jacksboro, Tenn. "But I felt sad about the loss of one of my younger brothers, J. C. Richardson, as I learned he had been killed fighting in France. I didn't know he had been killed until I returned to the United States. He is buried in France."
'Big bomb'For some in the most remote regions of the Pacific, the news barely registered.
Chester Syska, 95, was drafted out of high school in upstate New York in 1943 and served in a couple of Army artillery units in Burma, where he tended six mules that lugged a single piece of disassembled artillery through the jungle.
"My favorite mule was a pink one, so I called him Pinky," Syska said during a phone interview from his home in New York.
He was hospitalized with typhoid fever in Burma, after which he was sent to China, where he developed aerial photographs of enemy positions until the end of the war.
Syska can recollect many details and events from Burma and China before being sent back to the U.S. in September 1945, but news of the war's end is not among them.
"No. I tell you, I was far and away from everything," he said.
The surrender was the end of a long nightmare for the roughly 14,400 American prisoners of war held by the Japanese.
Daniel Crowley, 98, was taken prisoner on Corregidor Island, the Philippines, in May 1942.
"We were slaves," Crowley said during a phone interview from his home in Connecticut.
He labored in a southern Philippines jungle building a runway and then in March 1944 was loaded aboard one of the infamous "hellships" — crowded, filthy and pestilent — bound for Japan.
He and other POWs were put to work in the Furukawa copper mine, fed rice gruel and tended by brutal guards.
Crowley recalled that a few of the guards in early August 1945 were walking around with ashen faces. "Big bomb," he recalled one saying.
It was at that point that the most sadistic of the guards began disappearing, and the prisoners began to sense a change was afoot.
On Aug. 14, the Japanese commander ordered that no work would be done in the mine because the emperor was to give a radio speech.
A Chinese prisoner, who cooked for the Japanese officers, approached Crowley after the broadcast.
"Crowley-san, war is over. Emperor speak," Crowley recalled him saying.
Crowley's mind raced to one thought: How soon can I go home?
olson.wyatt@stripes.com Twitter: @WyattWOlson
---
---
---
---