ANALYSIS
Despite strong support for monarchy, economic woes threaten Jordan's stability
---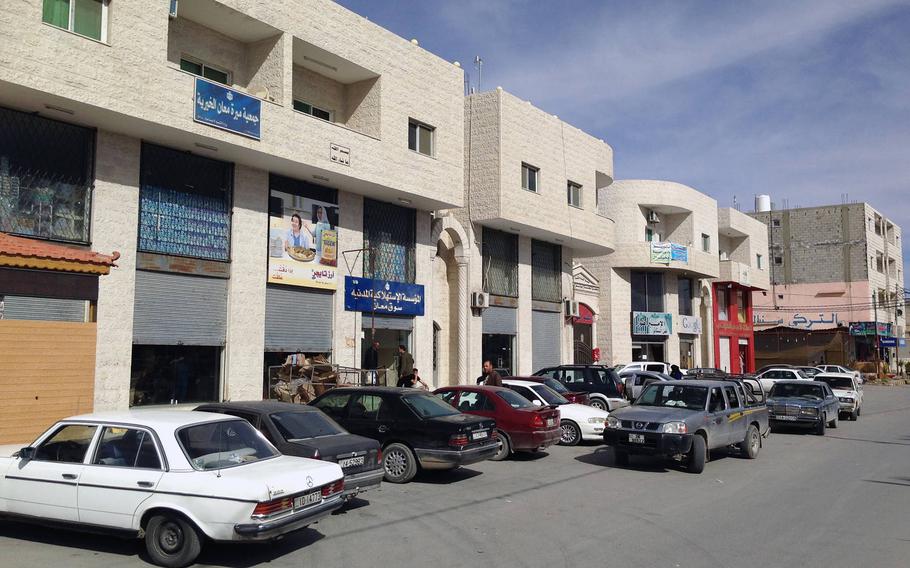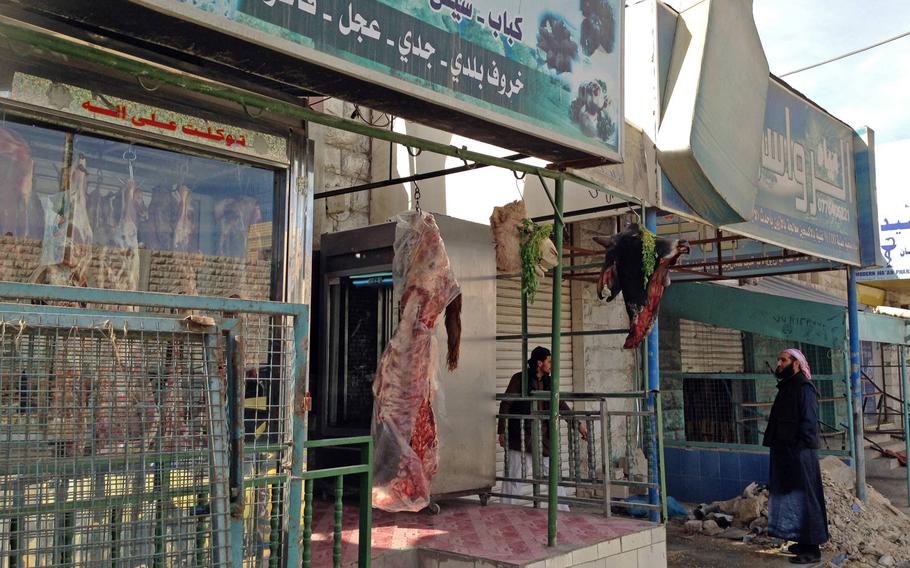 MAAN, Jordan — Although the gruesome murder of a Jordanian pilot by Islamic State militants in Syria has galvanized Jordanians behind their king, tensions stemming from high unemployment and poverty may threaten the country's long-term stability once public anger subsides.
Jordan plays a vital role in U.S. policy in the Middle East. The kingdom is the third-largest recipient of U.S. military and economic assistance in the world, and Washington has deployed an F-16 fighter squadron and a battery of Patriot missiles to prevent a spillover of the war raging in neighboring Syria. Jordanian officials say about 1,600 U.S. servicemembers are based in the country.
For months, however, a growing number of Jordanians — from Westernized segments of the population in Amman to impoverished Jordanians in smaller communities — had been questioning whether the country had any business joining with the United States in the fight against the Islamic State group, helping to prosecute another country's war against fellow Muslims.
All that changed when the militants released a shocking video showing Lt. Muath al-Kaseasbeh burned to death in a metal cage. The brutality of his death enraged Jordanians, sending thousands into the streets to demand revenge. It also forced radical Muslim clerics to muffle their public sympathies for the Islamic State and join in condemning the extremists for the brutal killing.
Even the Muslim Brotherhood, a mainstream political movement long at odds with the monarchy over domestic issues, condemned the pilot's murder, describing it as a "crime against humanity, the Quran, and Islam."
"Islamic State is a group of monsters and savages who are using Islam to justify their crimes against humanity," said the Brotherhood, which boycotted the last parliamentary elections claiming they were rigged.
The question facing King Abdullah II and his U.S. backers is whether the outrage marks a turning point in the way Jordan's public views the Islamic State threat, or whether Muslim extremists will be able to exploit the intractable problems of poverty and unemployment to gain support once the public outcry subsides.
"The anger and patriotic unity people demonstrated doesn't mean they see eye to eye (with the government) on policies," said Labib Kamhawi, a Jordanian analyst and government critic. "I think this patriotic feeling will eventually evaporate and people will go back to asking questions: why are we being pushed into this (U.S.-led) coalition?"
Nowhere are the tensions in Jordan, a country of 7 million people and one of America's staunchest Arab allies, sharper than in Maan, an impoverished, dusty city of about 50,000 people 135 miles southeast of Amman and 60 miles from the border with Saudi Arabia. With unemployment hovering at about 28 percent, more than double the national average, Maan has been a longtime center of opposition to the monarchy.
In 1989, six people died here in bloody riots over food price hikes, which later spread to the rest of the kingdom. The riots prompted Abdullah's late father, King Hussein, to introduce reforms that saw the first parliamentary elections after a 22-year break, the lifting of martial law and the Muslim Brotherhood joining the Cabinet and the legislature.
Since the rise of the Islamic State, media reports say an estimated 300 youths have left Maan to join the militants in Syria. They were among more than 1,500 Jordanians who have gone to Syria and Iraq to fight alongside various extremist groups, according to the International Centre for the Study of Radicalization and Political Violence.
Clashes erupted here last April after the black flags of the Islamic State appeared in the city, along with graffiti expressing solidarity with the militants. Crowds stormed several government buildings and set some on fire.
Nationwide, at least 68 people, including Islamic extremists and Muslim Brotherhood members, have been arrested since last year for suspected jihadist activities, opposition groups say. The crackdown was part of a wide-ranging campaign designed to pre-empt a small but persistent internal threat from radical Islamists and homegrown jihadists returning from the battlefields in Syria and Iraq.
Sheikh Mohammad al-Chalabi, who heads a militant group seeking to establish Islamic State-style rule in Jordan, has been warning that government crackdowns on fundamentalists and continued support for the U.S.-led coalition fighting the Islamic State in Syria and Iraq will backfire on the monarchy.
Al-Chalabi, who spent seven years in prison for plotting to blow up Western embassies in 2003, has also argued that the Islamic State poses no armed threat to Jordan, implying that King Abdullah's support for the coalition serves only American interests.
"I don't believe they will bring their army to invade [Jordan],' he told Stars and Stripes at his home in Maan before al-Kaseasbeh's killing. "What they want is to consolidate their position in Syria and Iraq. And they have no support here. We are patriots, we would not allow it ... but that militant movement may arise by itself in Jordan as a spontaneous reaction to the oppression we are facing domestically."
In an effort to address the economic problems fueling extremism, King Abdullah has persistently invited investment in Maan, offering tax- and customs-free incentives to garment factories whose output is granted tax exemption in the United States under a free trade deal.
However, little has been achieved so far as regional political turmoil continues to discourage investment. With few signs of stability on the horizon, resource-poor Jordan grapples with a swelling foreign debt that quadrupled to $30 billion in the last decade. Adding to the economic woes are a 6 percent inflation rate, high energy bills and an influx of about 1.5 million Syrian refugees who have severely taxed the country's meager energy and water resources as well as education and health care systems.
Some foreign observers fear that in the long term, these economic problems could exacerbate internal tensions, and again raise questions about Jordan's participation in the war against the Islamic State. That in turn could make the country vulnerable to terrorist attacks like those 10 years ago in which nearly 60 people died in al-Qaida suicide attacks on three international hotels in Amman.
Human rights campaigners have complained that the heavy-handed police tactics, which include controlling how clerics and other educators speak about Islam in public sermons, are damaging the right to free speech and infringe on religious liberty.
Analysts said the government should exploit the surge of patriotism to push through reforms that would include defining a role for moderate political Islam. But officials say the reforms have been slow because the king must tread a delicate line, considering the rise of militant Islam in the region following the Arab Spring uprisings, which have toppled four of his peers since 2011.
While the latest events appear to have defused the appeal of an Islamist movement, the root causes of the unrest in Maan and elsewhere have not been addressed, warned Kamhawi, the political analyst.
He said King Abdullah must find a way to "rehabilitate" moderate Islamists such as the Muslim Brotherhood to help win support for the government while at the same time dealing with his U.S. allies and the regional Islamic State threat.
"Some people in government believe that religion should be kept apart from politics completely, but most other Jordanians would tolerate moderate Islam having a role in political life," he said.
Musa Shtiewi, head of the University of Jordan's Center for Strategic Studies, played down the possibility of political tensions in the foreseeable future, saying that unemployment and other such problems would be "subsumed" by the public support for the monarchy.
But the government would have to adopt a long-term strategy in relation to political extremism, which would have to take into account economic policy, he said.
"I don't think the crackdown against [Islamists] will create the backlash that some are predicting. It's a totally different ballgame after the death of the pilot," Shtiewi said.
"In the past, many people were not convinced that radicalism could present a threat to Jordan. But this is a turning point in the views and perceptions of Jordanians, and everybody understands the danger. There will be no tolerance for those who support [the Islamic State] and extremism."
Jamal Halaby in Amman contributed to this report.
---
---
---
---