Staten Island protesters foreshadow fight against children's vaccine mandates
By
The Washington Post
November 1, 2021
---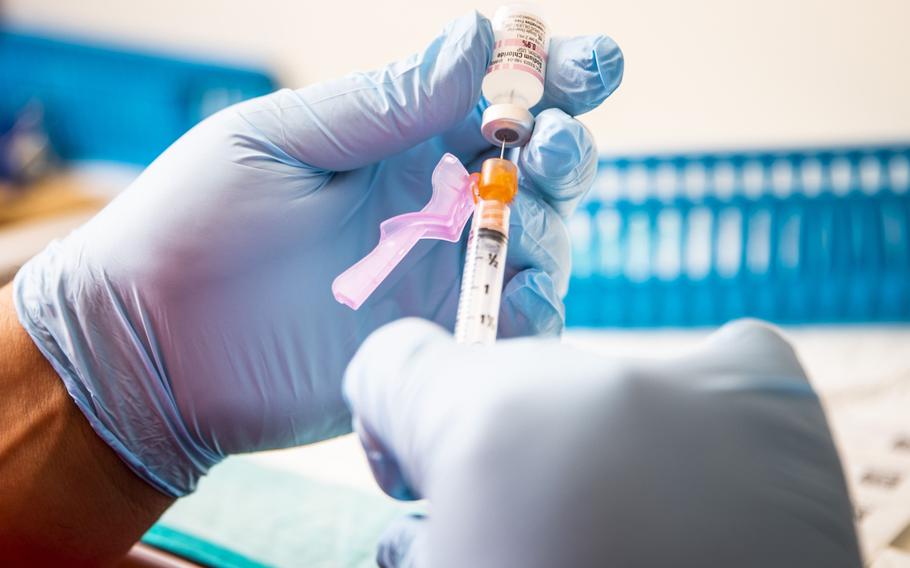 Hundreds of Staten Island residents holding anti-vaccine signs and waving American flags gathered on Sunday across the street from where New York Gov. Kathy Hochul was scheduled to speak at a campaign event for local Democrats. The crowd was angry about New York City's vaccine mandate for municipal workers, which takes full effect on Monday.
But one attendee had another worry — that the city, like the state of California, will force children to get a coronavirus vaccination. So he offered an unnerving warning.
"If they're going to push this on the kids ... I can guarantee you one thing: Town halls and schools will be … burned to the ground," the man said in a video posted by freelance journalist Oliya Scootercaster.
The crowd clapped, cheered, banged on drums and raised their American flags.
The protest on Sunday comes as conflicts over mask and vaccine mandates grow more violent across the United States. School board meetings have devolved into vitriol and chaos, while teachers, medical workers and flight attendants have been assaulted and harassed for enforcing state and federal guidelines.
The atmosphere in New York has been no exception. On Friday, six firefighters demonstrated outside the Brooklyn office of state Sen. Zellnor Myrie, D. The group told Myrie's staffers that they will have "blood on their hands" if the mandate goes into effect. Over the past week, more than 2,000 New York City firefighters took sick days as an act of protest.
The city is bracing for shortages among municipal workers because of the vaccine mandate. But Mayor Bill de Blasio, D, tweeted on Saturday that 91% of city workers are vaccinated. "2,300 more workers got the shot today alone," he said.
There have been other anti-vaccine protests in Staten Island, a borough known for its conservative majority. In September, Scootercaster posted a video of dozens of maskless residents storming into the Staten Island Mall food court chanting "U-S-A!" and "My body, my choice!" to protest the city's indoor vaccine requirement.
More than 300 people attended Sunday's rally, according to SILive. Many held signs that disparaged President Joe Biden, and some attendees wore yellow Stars of David, an antisemitic symbol co-opted by anti-vaccine advocates who equate getting the shot to tragedies inflicted on Jewish people during the Holocaust.
Scootercaster's video from Sunday's rally, which had over 126,000 views on Twitter as of early Monday, shows a man wearing a blue shirt, a black vest, sunglasses and a red, white and blue hat that said "I pee in pools" surrounded by the crowd of demonstrators.
Holding a microphone, the man, who has not been publicly identified, said the disagreements over vaccine requirements could turn violent.
"In 1776 ... nobody went to court. Anyone grabbed a gun, and they … shot at each other!" he yelled.
"Yeah!" people in the crowd shouted back.
"And again, I do not condone violence and hope we don't get there. I hope we don't get there," he continued. "But just understand that there are plenty of people that are ready to go there."
Several community leaders spoke at the rally, SILive reported, including Republican New York City mayoral candidate Curtis Sliwa, who promised to "roll back" mandates if elected on Tuesday.
"I will rehire every one of these civil servants," he said, referring to those put on unpaid leave for not obeying the vaccine requirement. He added: "They can't even go and get another job — how inhumane, how oppressive."
When asked about the protesters, Hochul told reporters that they have the right to express their opinions.
"This is America: They're allowed to voice their concerns," she said in a video from Scootercaster. "But I do hope that everyone will get vaccinated. That is the one way we can declare this pandemic over once and for all. ... But I respect their right to have peaceful protests."
---
---
---
---