Citing Taliban strife, Afghan Sikhs and Hindus ask UN for asylum
By
druzinh@estripes.osd.mil Heath Druzin
August 8, 2012
---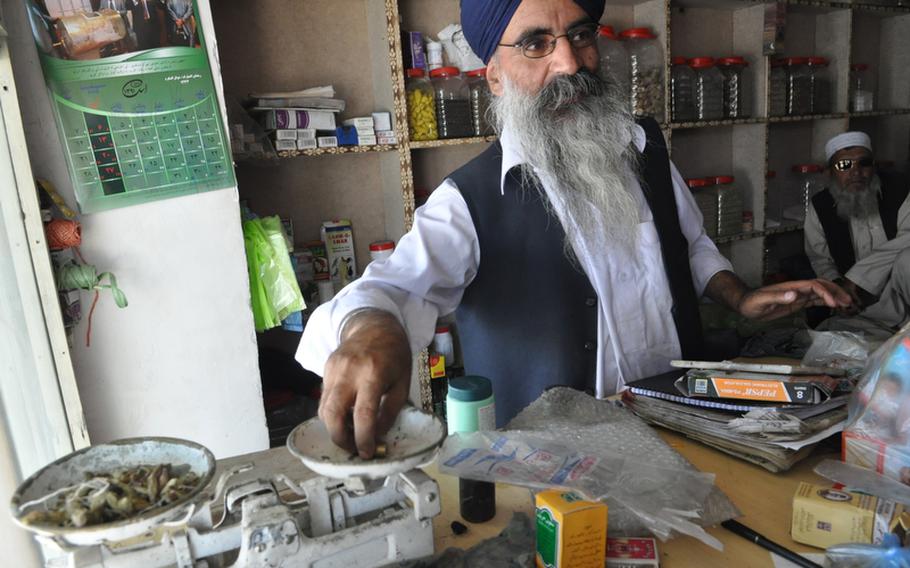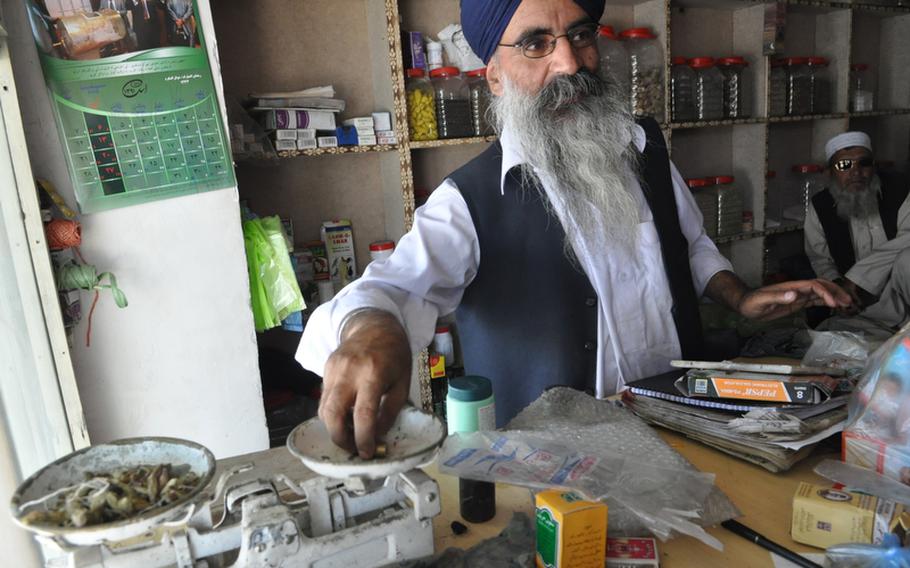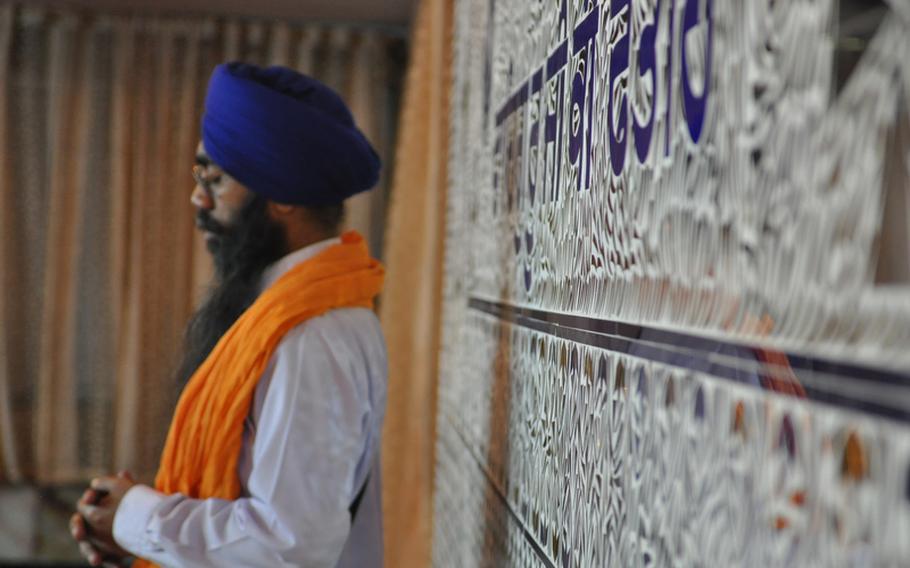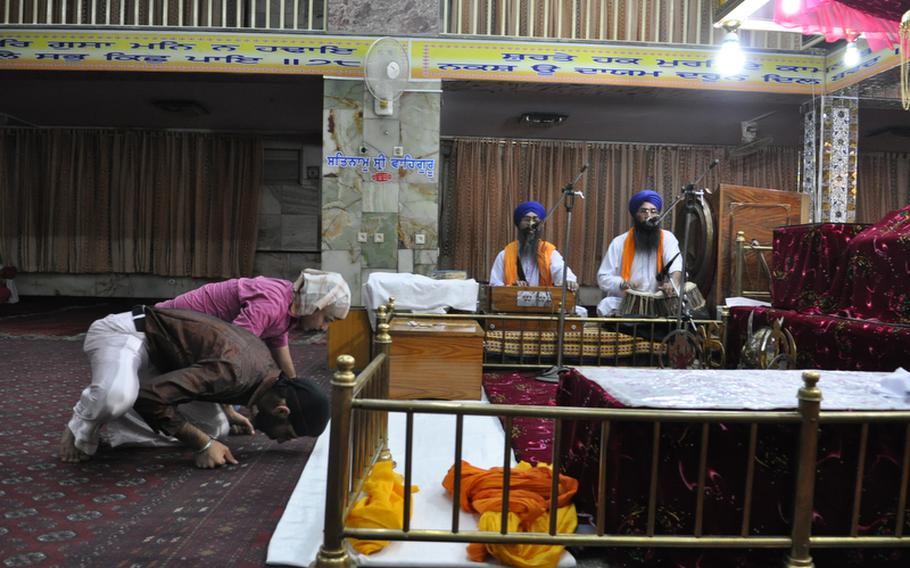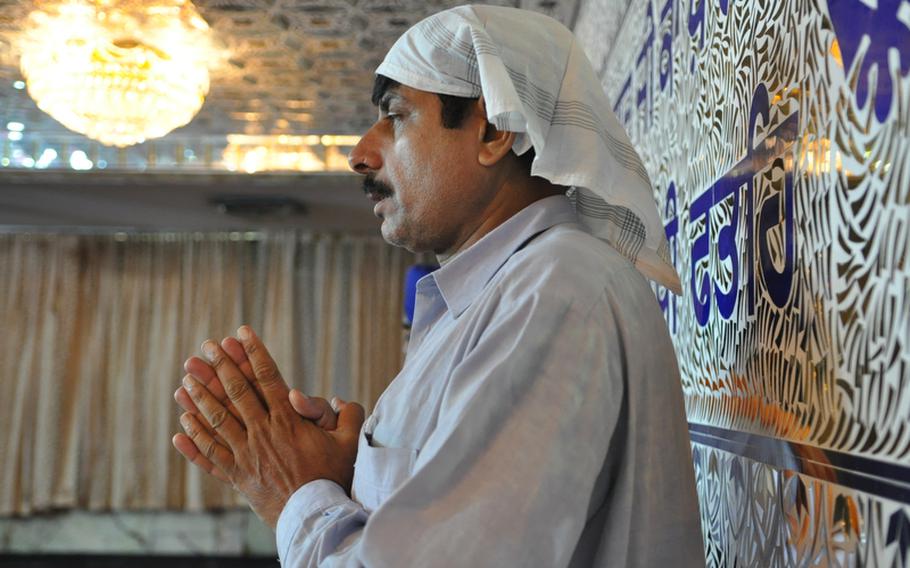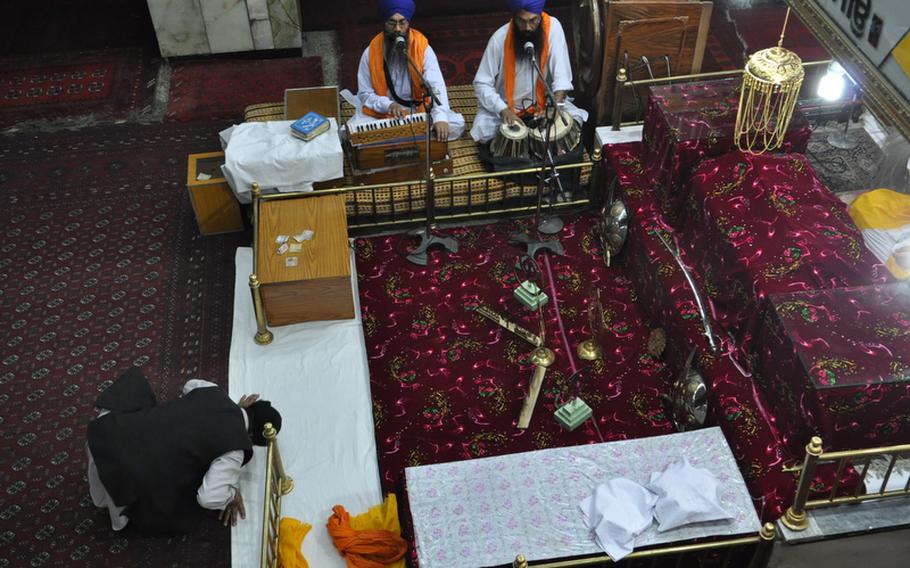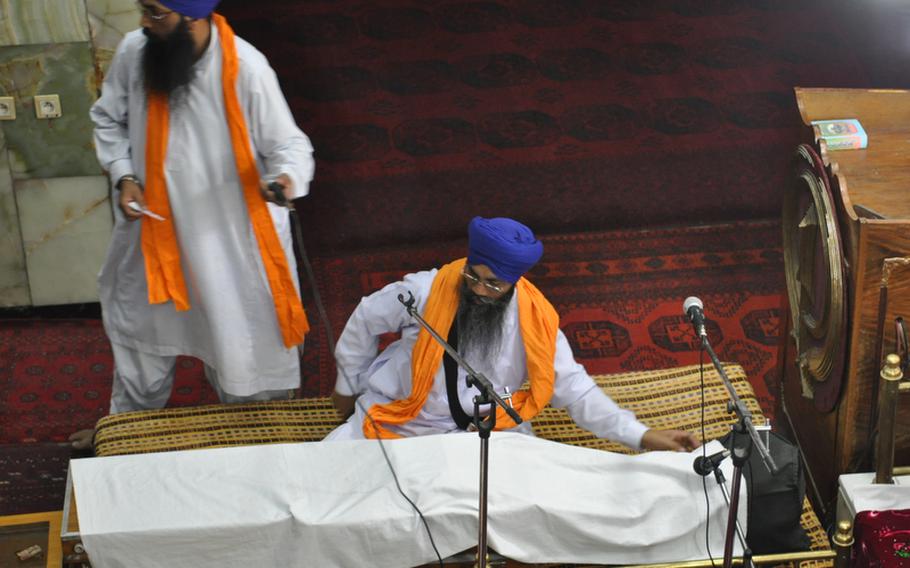 KABUL — Living in a deeply religious, overwhelmingly Muslim nation, Afghan Sikhs and Hindus have suffered their share of hardships: taunts, attacks, desecration of cremation sites, marginalization and poverty. Many possess a bottomless collection of grim tales.
Few of their stories, however, are from the five years of fundamentalist Islamic theocracy imposed by the Taliban, who made Hindus and Sikhs wear yellow badges, or even the brutal wars of the 1980s and '90s.
It is the 11 years since the U.S. invaded Afghanistan that has left the community decimated by emigration and remaining members desperately trying to find a way out.
With echoes of the mass migration of Iraqi Christians, who faced violence and threats during the Iraq War, Afghan Sikhs and Hindus with the means rushed to find asylum elsewhere as the still-wobbly government in Kabul has struggled to protect one of the few religious minorities left in the country.
Now, much of the dwindling population is trying to leave en masse. On Tuesday, their leader submitted letters to the United Nations and the U.S. Embassy in Kabul, asking for help finding asylum for the remaining members of the Afghan community.
"To tell you the truth, we are not as happy under [Afghan President Hamid] Karzai as we were under the Taliban," said Awtar Singh Khalsa, leader of the All Afghan Hindu and Sikh Community Council. "In Afghanistan, killing a chicken is very hard, but killing a human is very easy. We know that if we go abroad there is respect for life, respect for our beliefs."
Khalsa, who, like many Sikhs and Hindus here can trace his Afghan lineage back for generations, might be disappointed.
In general, those seeking refugee status must leave their country and apply for asylum in a second country, at which point that country's government decides whether to grant their request or return them to their country of origin. Afghanistan is one of the world's largest sources of refugees.
"Any Afghan when they have any fear of harassment and when they fear violence, they have to cross international borders," said Mohammed Nader Farhad, spokesman for the United Nations High Commissioner for Refugees Kabul office. "In Afghanistan, legally speaking, they cannot seek asylum."
Sikhs and Hindus have a long history of being traders and businessmen in Afghanistan. The community is far-flung, with enclaves from Helmand province in the south to Kunduz province in the far north. They are well known for selling herbal medicines for which there is a high demand among Afghan Muslims, Sikhs and Hindus.
While Sikhs and Hindus have divergent religious beliefs — Sikhs believe in one god, while Hindus are polytheists — they are often lumped together by Afghans due to the common Indian origins of their faiths, and the two groups have formed a loosely knit single community, even praying together, despite their differences.
Recently, they have also been leaving together. Now, a community that numbered as many as 20,000 in the early 1990s has dwindled to roughly 3,000, many of whom stay simply because they can't afford to leave. Many have gone to India, where the majority of the world's Sikhs live, some of the wealthier ones have made it to Western Europe and the United States.
"The situation is better for others, but not for us," said Tarlock Singh Jawaherzada, a Sikh who runs an herbal medicine shop in Kabul and, like most interviewed for this story, wants to leave Afghanistan. "We face discrimination, and we face threats, so life is worse for us" than before the U.S. invasion.
On a recent Friday night, there was plenty of space on the vast expanse of red carpet in the high-ceilinged prayer room of Kabul's Dharamsal temple. Rougly 40 worshippers dotted the floor, where hundreds used to gather, as Sikh holy men led them in prayer. Netting now covers the second story windows after they were repeatedly smashed with bricks and rocks. Passers-by often yell "infidel" and other insults.
After the services, few worshippers left — knife-wielding robbers often lurk near the temple waiting for adherents to leave nighttime services, according to congregation members — preferring to sleep instead within the temple compound.
While 30 years of war have taken a toll on the community, the last decade has brought a change in Afghan attitudes, from respectful indifference to outright hostility, Khalsa said. That came to a head in the struggle to find a place in Kabul to burn their dead, the traditional funeral rites for both Sikhs and Hindus.
For more than a century, they had cremated bodies in the same area on the outskirts of town, but several years ago residents began complaining about the smell. That led to a protracted struggle to find a new place. Each time the city of Kabul would agree to a new spot, municipal officials would accompany Sikh and Hindu representatives to the area and, inevitably, residents would come out to protest, sometimes with threats of violence, Khalsa said. Then the municipal workers would flee.
One confrontation about two years ago turned violent and a Sikh was killed. Then, last year, visiting yet another prospective cremation spot, residents again confronted Khalsa's group.
"They asked, 'Are you Hindus from India?' I said, 'No, we are sons of Afghanistan,' " Khalsa said. "They said, 'If you want us to serve you tea or bread, we can; if you want us to bring out our guns and bombs, we will, unless you go away.' "
The latest incident happened in the wake of a suicide bombing at a wedding in Samangan province, which killed more than 20 people, including a prominent Sikh. With nowhere to burn the body, community members went to their original burning place to cremate the body. When they came to collect the ashes the next day, they found that villagers had thrown stones and bricks into the ashes.
"After this I don't feel Afghan," Khalsa said. "It makes you give up on the country."
Afghanistan's deputy minister of Tribal Affairs, Yaqoob Ahmadzai, defended the government's treatment of Afghan Hindus and Sikhs. He acknowledged there have been problems with finding a cremation spot, but downplayed complaints of discrimination and threats.
"They should not feel discouraged. They should not feel they are discriminated against, because the Hindus and Sikhs are free to practice their religion," Ahmadzai said. "Afghans are running businesses with them, living side by side and there is no problem."
One Sikh who is encouraging her community to stay is Anar Kali Hunaryar, a senator appointed to her post one year ago by Karzai.
"I don't agree that if you face problems and you can't get your rights you should leave the country," she said. "You have to struggle for your rights."
She also downplayed the level of hostility between Sikhs and Hindus and their Muslim neighbors and cited a plan to build a township for the community, complete with schools, clinics and a market.
The project hasn't been started, however, nor is there a timeline for it, and many Sikhs and Hindus seem fed up with too many promises unfulfilled by the government. For many, there's no going back. Despite being sons of Afghanistan the only hopeful future they see is abroad.
"We've complained to the police and the government," Khalsa said. "No one cares."
---
---
---
---